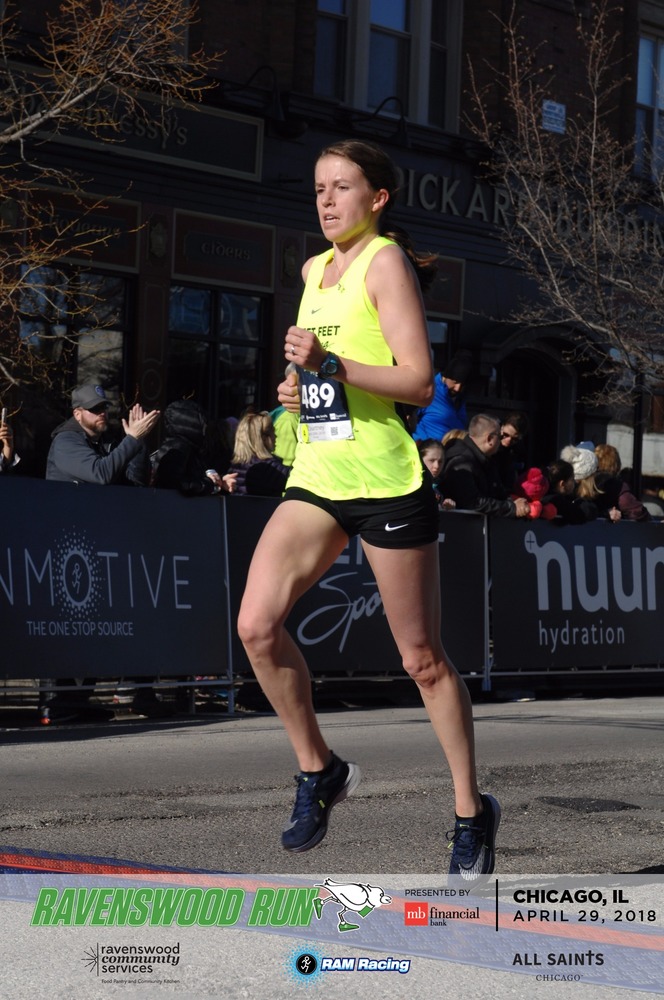 What is your racing focus?
Marathon
People, Places and Things
People: Who are some influential runners in your life?
My high school and college teammates have been most influential. Deena Kastor has always been inspirational to me.
Places: What is your favorite place to run and why?
On the Chicago lake front path in the mornings!
Things: favorite running gear?
Nike Streak racing flats
Race rituals
What is your go-to pre-workout or race meal?
A bagel with peanut butter
Do you have any specific pre-race rituals or superstitions? What are they?
Not really besides running my warm up and doing drills.
What is your favorite way to celebrate a good race?
Ice cream!
Past and future
What is your most memorable running moment?
It's hard to pick because there are so many that are memorable, both good and bad! I would have to say the first time I raced at division II cross country nationals in college would be most memorable.
What are some of your goals for 2018?
I hope to P.R. in the marathon and place in the top 10 Illinois finishers at the Chicago Marathon.