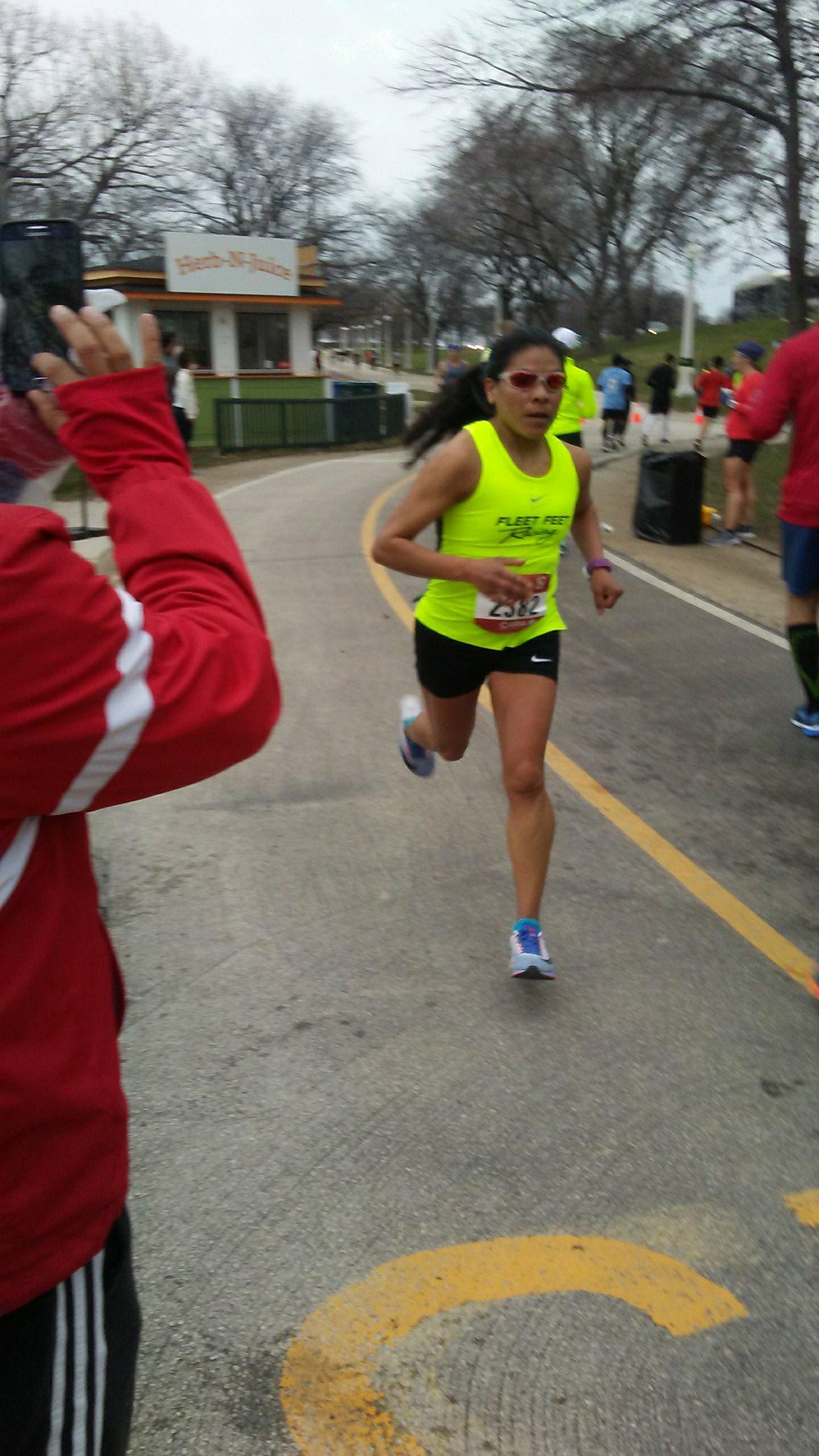 What is your racing focus?
Mid-distance: 5k to half marathon.
People, Places and Things
People: Who are some influential runners in your life?
Roberto Alvarez
Places: What is your favorite place to run and why?
Lakefront path, because there are more runners to inspire me.
Things: favorite running gear?
Nike tops and shorts!
Race rituals
What is your go-to pre-workout or race meal?
It depends on the distance, but typically I'll carb load with pasta before a longer race.
Do you have any specific pre-race rituals or superstitions? What are they?
No, I'm not very superstitious about my races. I just like to spend time with my team on the warm up before a race.
What is your favorite way to celebrate a good race?
Going out to eat and celebrate with friends.
Past and future
What is your most memorable running moment?
Running alone early in the morning when it's still dark out, training for the Chicago Marathon.
What are some of your goals for 2018?
Improving my times on short races. 5km or 10km.