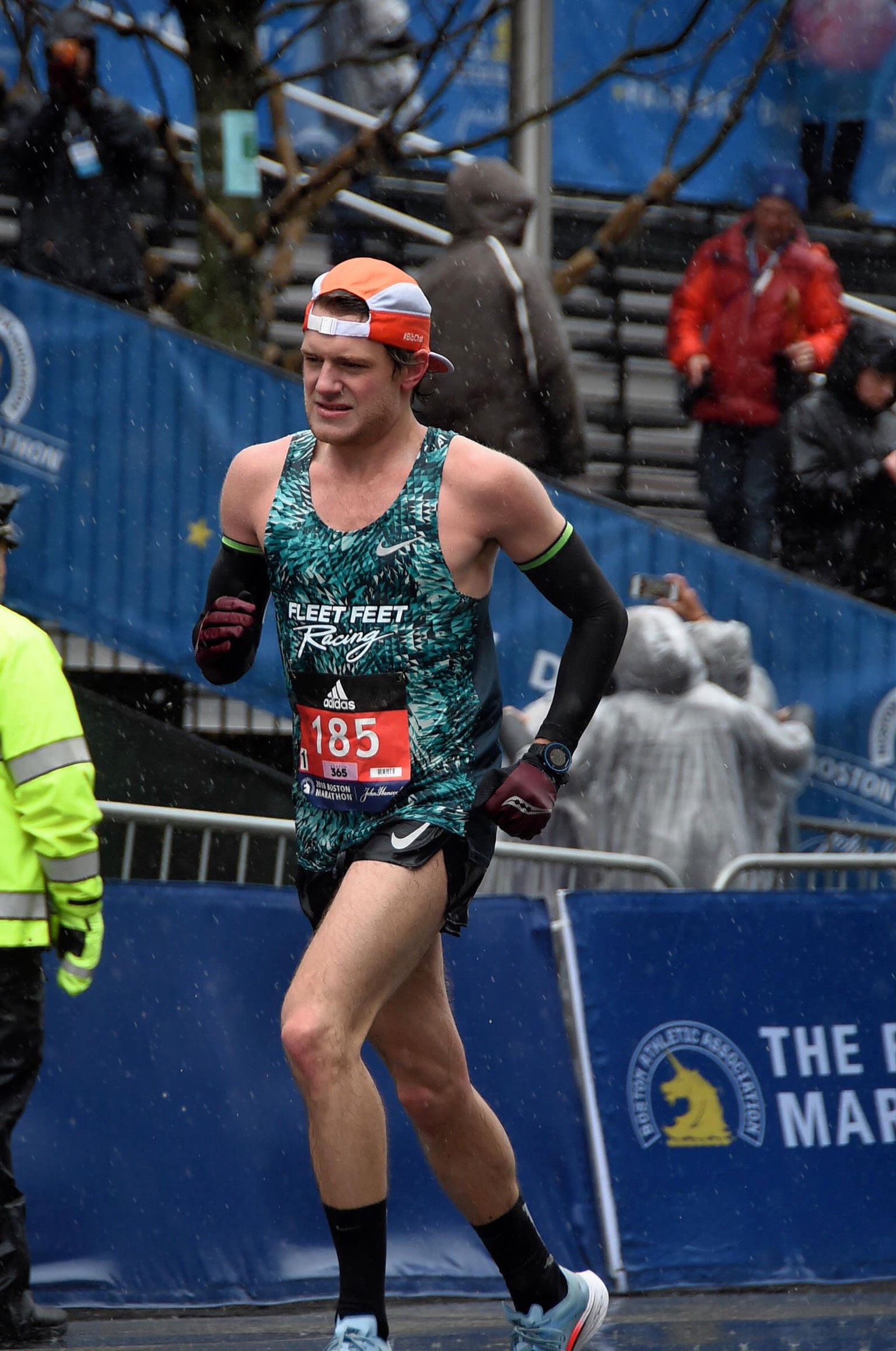 What is your racing focus?
Marathon
People, Places and Things
People: Who are some influential runners in your life?
Meb Keflezighi is someone look up to in the running community. He is an incredible athlete but more importantly I love his attitude towards the sport and how he can relate to people of all abilities. My high school coaches, Coach Roe and Coach Potter also have had such a big impact on my development as an athlete and person. They continue to be sources of motivation and support today.
Places: What is your favorite place to run and why?
The Chicago lakefront path is the perfect spot for any type of run. I love having the opportunity to live in such an exciting and busy city but have a dedicated path that is long enough for everything from short speed work to marathon training long runs. I grew up running on the Prairie Path in the western suburbs, those limestone paths will always hold a special place on my list of favorite running locations.
Things: favorite running gear?
The Nike Pegasus are my favorite pair of shoes. I feel good heading out for an easy run, interval workout or quality long run in them. They're so versatile! Give me a pair of Pegasus and nike split shorts during the summer and I will be as happy as can be.
Race rituals
What is your go-to pre-workout or race meal?
I try and keep things pretty simple. A combination of pasta with marinara sauce, some lean protein and bread is typically my go to. I'd be lying if I said I skipped desert . A few cookies or something sweet is how I like to close out a meal before a big effort.
Do you have any specific pre-race rituals or superstitions? What are they?
I am not particularly superstitious when it comes to races. I try and stay fairly relaxed for the 24 hours leading up to a race. The morning of the race, I am conscious of the last song I listen to before heading out the door because I know at some point during the race I'll have a line of it stuck in my head and I want it to be saying something motivating!
What is your favorite way to celebrate a good race?
Theres nothing like indulging in some good food and a few beers with friends after a PR!
Past and future
What is your most memorable running moment?
Looking at my watch crossing the finish line at the Tokyo marathon and seeing a sub 2:30 time has been my most memorable moment in running to date. Breaking 2:30 in the marathon always felt like a stretch goal and to exceed that mark while feeling strong is something I'll never forget.
What are some of your goals for 2018?
I'm looking forward to bringing down my half marathon time this year while building towards a quality effort at the Chicago Marathon. At the Chicago marathon this year I hope to be in a position to run mid 2:20's while cracking the top 50.