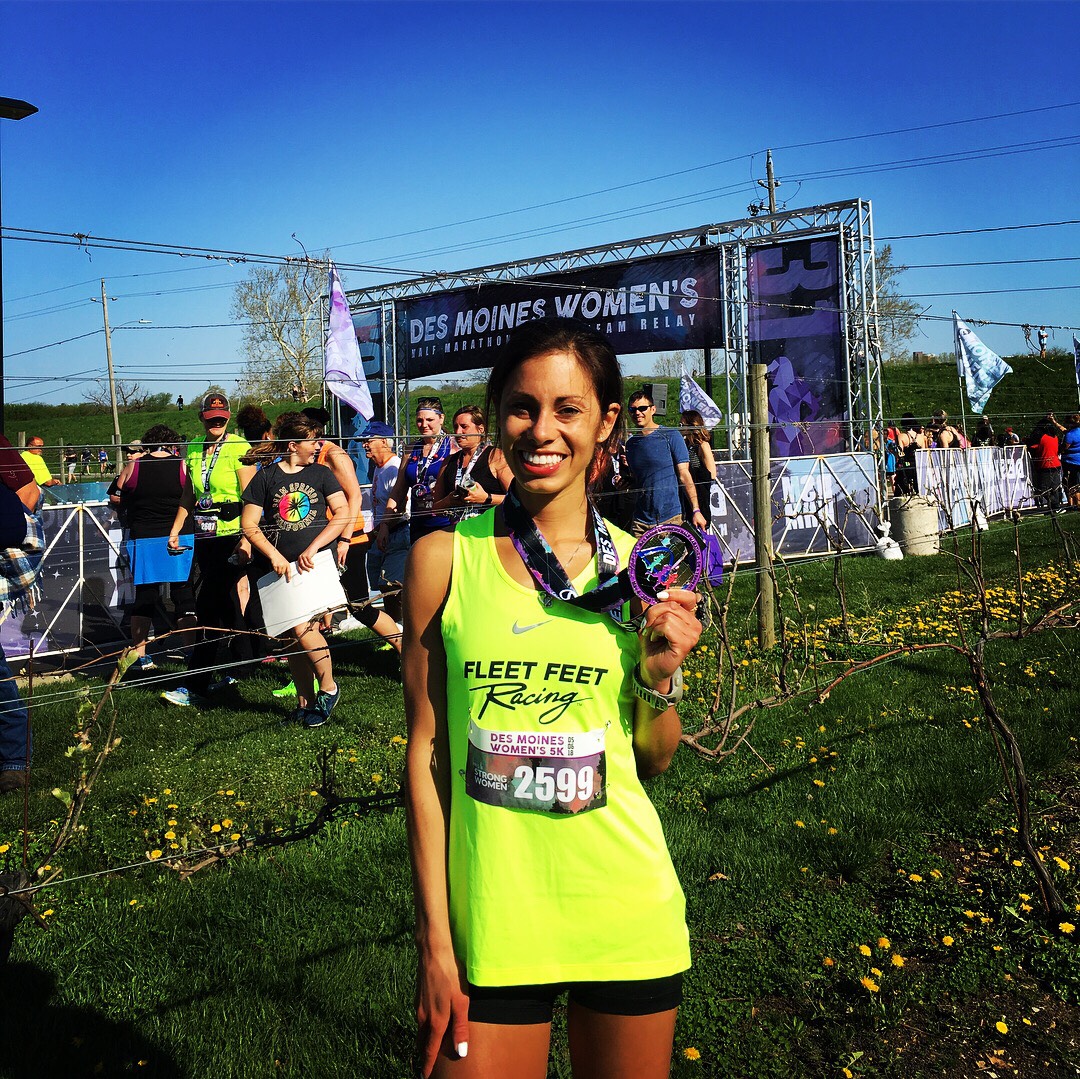 What is your racing focus?
Half- Marathon or Marathon in the Fall, shorter distances in the Spring
People, Places and Things
People: Who are some influential runners in your life?
Honestly, one of the most influential runners in my life is my mom. She was the one who convinced me to start running in the first place and even now she's out there probably doing more races per year than myself and always coming out top in her age group! I only hope to one day be doing the same.
Places: What is your favorite place to run and why?
Chicago's Lakefront Path! The views of the city are enough in itself but I especially love it during the summer when you see every kind of runner out there.
Things: favorite running gear?
My favorite running top for winter is definitely an older version of the Nike Pro HyperWarm...I probably wear it on all my winter runs, haha.

Race rituals
What is your go-to pre-workout or race meal?
My go to pre race meal is Chicken Caesar Salad.
Do you have any specific pre-race rituals or superstitions? What are they?
Chicken Caesar Salad the night before a race and Coffee the morning of for sure!
What is your favorite way to celebrate a good race?
Ice cream!!!

Past and future
What is your most memorable running moment?
Most memorable running moment for me was my senior year in college at the Drake relays 10k. They didn't accept me at first so my coach contacted someone and persuaded them to let me in. Out of the 35 or so girls, I took 3rd, crushed my PR, and beat our school's record.
What are some of your goals for 2018?
Focus on speed in the spring then switch gears to a Half marathon (undecided) or the Chicago Marathon in the fall.