May always seems to be the month where the racing really heats up (literally!). With temps 15-20 degrees above average for the past week, summer has arrived quicker than we expected. Check out the results from some of our team members' races this past month:
Fifth Third River Bank Run (25k US Championships)
Courtney Peterson (1:35:39) competed against some of the top talent in the country at the USATF 25k Championships and finished 15th! 25 kilometers is just over 15 miles, and Courtney averaged 6:10 pace for the whole race.
On a rain-soaked course, Julia Buford (1:20:25) finished 22nd, running a new PR even in difficult weather conditions.
Chicagoland Spring Half Marathon
Alana Kopelson (1:26:33) was the first female across the finish line, coming in 7th place overall in the half marathon just 1 month after the Boston Marathon. Very impressive turnaround!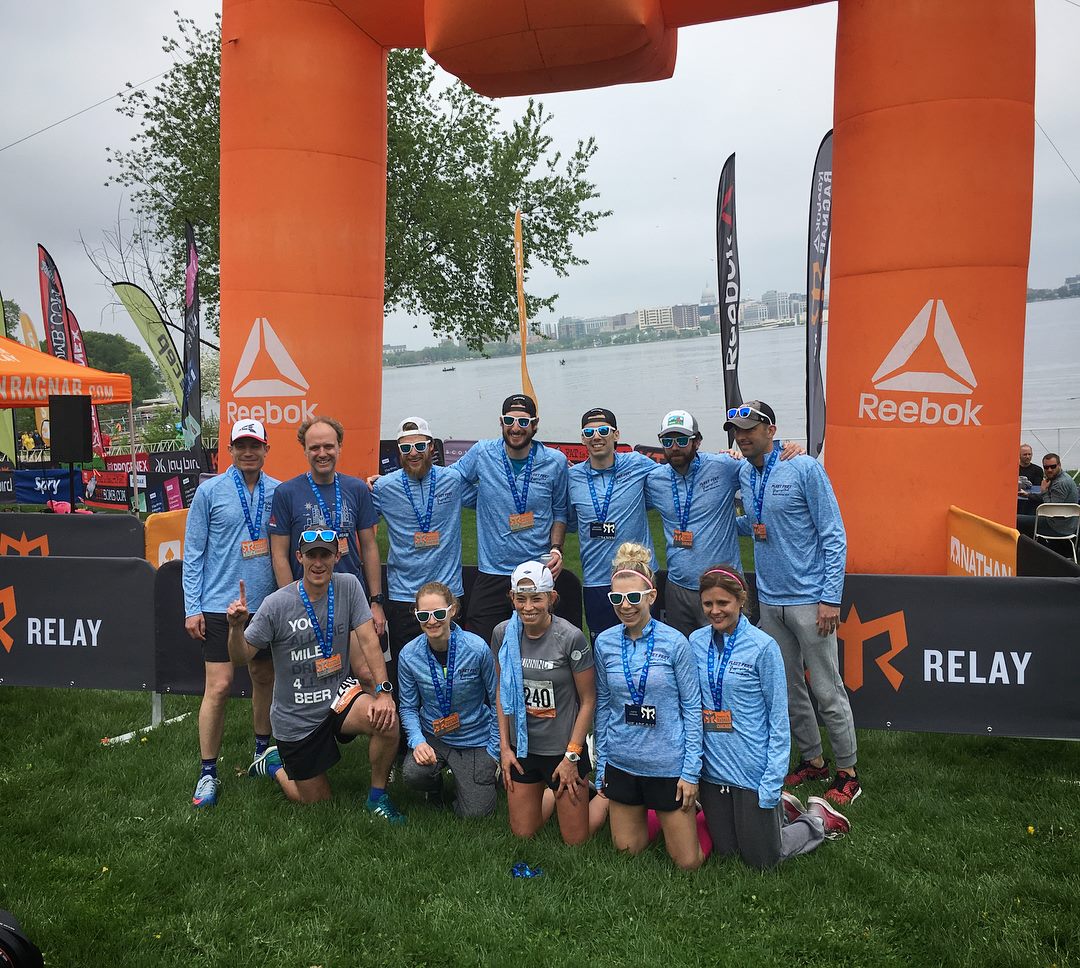 For the second year in a row, the Fleet Feet Yogging Club topped the podium at Ragnar Chicago! This time running from Chicago to Madison in a time of 20 hours, 19 minutes, and 5 seconds, Team Captain Colin Donovan put together a group of all-stars to defend their title against all challengers. The team consisted of current and former Fleet Feet Racing Team members: Dan DeRosa, Mark Scheitler, Robbie Gorman, Ryan Hopper, Javier Mere, Pat Lambe, Dave Strubbe, Katelyn Draths, Allison Parker, & Lynley Heinrich.
Arturs (1:10:02) & Jane Bareikis (1:19:45) continue to dominate the local racing circuit, placing in the top spots for men & women in the half marathon, and Jane was also the 7th finisher overall. Team members Tom Shanabruch (1:17:09), Christian Madridejos (1:21:02), and Jeff Jameson (1:23:36) all finished in the top 20 overall and contributed to the team competition where Fleet Feet Racing took the top 2 spots!
Even though we didn't have a Fleet Feet Team in the race, we had lots of team members racing for their employers: Cameron Rieger (17:59), Dan Glaz (18:12), Steffen Uhrich (18:25), Austin Hendrix (18:28), Christian Madridejos (19:37), David Bruno (19:54), Julia Buford (tied for 1st in 19:55!), Mike Morrow (20:18), Will Polk (20:21), Vanessa Righeimer (20:49), Eric Baum (21:12), Doug Baker (21:13), Kyle Russo (21:16), Rachael Stack (22:54), Angelica Guerrero (23:53).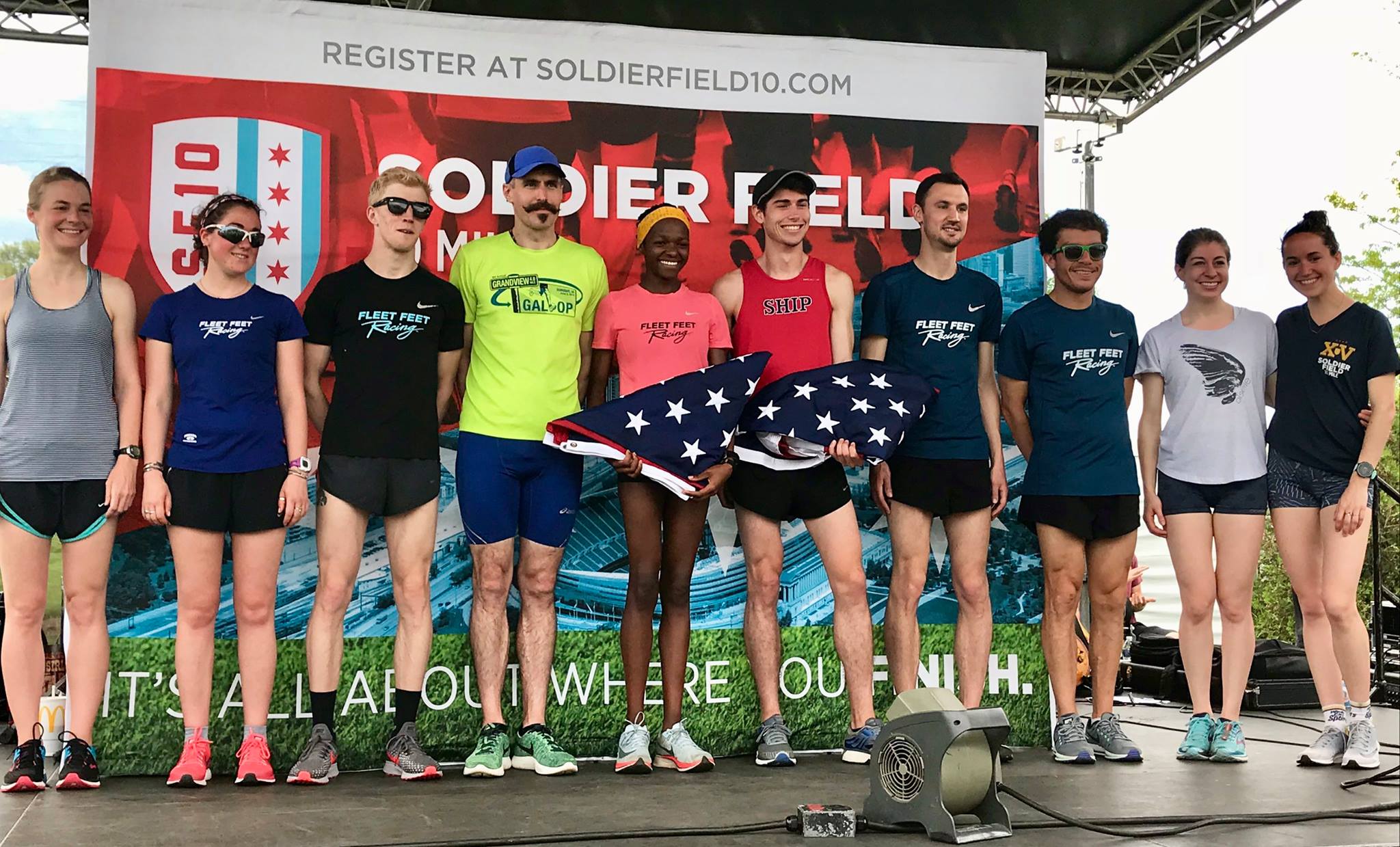 Lionel Montenegro (56:16) & Austin Hendrix (56:18) battled through the heat together to take 2nd and 3rd respectively, with Cameron Rieger (57:20) & Andrew Kaehr (58:00) also finsihing in the top 8. On the women's side, Jane Bareikis (61:45) continued her winning streak, with Julia Buford (62:40) coming in 2nd place and Kristin Johnson (66:43) rounding out the top 4!