Run Chicago and Rock the Night!
On August 26th, the Rock the Night 5k is headed back to Chicago! Enjoy a beautiful course running through the city while sporting your premium goodie bag.

Location
Friday, August 26th, 2016
Soldier Field Stadium Green, Chicago, Illinois
Start Times
5k - 7:00pm
All start times are subject to change. See the Corral Page for more detailed Wave and Start Time information.

About the Course
The Rock the Night 5k course takes you through Chicago for a happy hour unlike any other. We hold our races to the highest quality standards, from start to finish, course design and accuracy, emergency medical plans that exceed industry standards all in the name of your safety. Along those lines, all RAM Racing events have a USATF-certified course with a distance that has been certified for accuracy. Please note that although we'll try our best to avoid it, the course and start time is subject to change.
Prior to Race Day
The Rock the Night 5k experience starts from the minute you register. Keep an eye out for messages that will help enrich your race experience, including customizable fundraising pages.

Two weeks before the race, make sure to come back to our website to view the Participant Guide.

Your last stop before race day is our packet pickup. Here you'll be able to pick up your packet, which includes a race day bib and goodie bag.
What to Expect on Race Day
All RAM Racing events include features that cater to both beginners and seasoned runners.

• Each event is USATF-certified, with a course that has been certified for accuracy
• Emergency medical plans that exceed industry standards
• Preferred Start Corrals for qualified participants
• Open corral assignment based on estimated pace
• Wave starts for larger events
• B-tag chip timing system via Chronotrack
• Results posted online in real-time
• Live Runner Updates deliver texts or social media posts to friends and family as runners pass points on the course
Packet Pickup Info
Come to Fleet Feet Sports to pick up your race day packet, which includes a race day bib and goodie bag. If you can't make it to Packet Pickup, don't fret; you're welcome to send a friend or family member to pick up your race day necessities - as long as they come armed with a copy of everyone's registration confirmation. Five packets per person max, please!
Fleet Feet Old Town
Location
Fleet Feet Old Town
1620 N Wells St
Chicago, Illinois 60614
Dates & Times:
Thursday, August 25th - 10am to 8pm
Soldier Field Stadium Green
Location
Soldier Field Stadium Green
Chicago, Illinois
Dates & Times:
Friday, August 26th - 3pm to 6pm
Packet Mailing
This year, we're excited to introduce packet mailing to your Rock the Night 5k experience.

Look forward to your packet on your doorstep about five days before the race. Your packet includes your race shirt, bib, and reusable drawstring bag that is super handy on race day. If you opt for packet mailing, there is no requirement to attend Packet Pickup. Packet mailing is a convenient option for suburb-dwellers as well as those with tight schedules.

To add packet mailing to an existing race registration, you may do so by logging into your account , and adding it to each registration you'd like to have mailed out. We close packet mailing three weeks before the race, so be sure to sign up early!
Goodie Bag
We're proud to outfit our Rock the Night 5k runners in killer swag. All participants will receive a technical tee with a reflective logo in either men's or women's cut.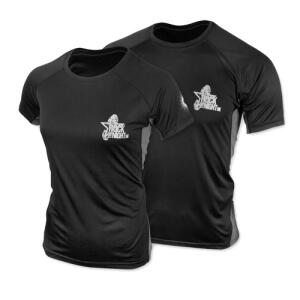 Post-Race Party
Maggie Speaks

After crossing the finish line, head over to Stadium Green for a live show from Maggie Speaks! Chicago's most popular live band will hit the stage to cover a range of genres. Jam out and celebrate your Friday night run with thousands of other runners.

Amylu Sausages & Bell's Brewery

What's a party without food? All runners can nosh on gourmet chicken sausages from cult favorite brand Amylu. Top your Apple & Gouda Cheese Chicken Sausage or Andouille Chicken Sausage with additional deliciousness from our toppings bar to make it a full meal. 

Bell's Brewery will be on the scene with your favorite craft beers on tap. Keep the good stuff flowing--your registration includes one free beer, and additional beer tickets can be purchased. 
Start Corrals
The Rock the Night 5k uses assigned start corrals to maintain a safe, fast, and fun course for all participants. Your corral assignment will be emailed to you approximately two weeks prior to the race and will be printed on your race bib. Please be in your corral five minutes prior to the start of your race. There will be a break of approximately three minutes between each corral.

RAM Racing Local Series Prize Purse
Join the Elite Corral and start at the front of the pack. Run alongside like-paced runners, set a new personal record, win cash prizes and earn a spot in the Chicagoland Championship at the Hot Chocolate Chicago 5k.
Qualifying Entry & Standards
The qualifying standard to enter the men's field is 17:00 and for the women's field is 20:00. If you have not met these standards, an equivalent time from a similar event distance may be submitted and approved on a case-by-case basis. All qualifying performances must be as of January 1, 2014 or later. Qualifying performances must be submitted by August 1, 2016 to be considered. If results are not submitted you will be placed in an alternate start corral and will not be eligible for the prize purse.

The Elite Corral will be assigned on a first-come, first-served basis. Assignment to the Elite Corral is not guaranteed. All participants may verify their corral assignments on their Your Race page in your RAM Racing account.
Qualifying Times
| | | |
| --- | --- | --- |
|   | Male | Female |
| 5K | 17:00 | 20:00 |
| 5M or 8K | 30:00 | 35:00 |
| 10K | 36:00 | 42:00 |
| 15K | 55:00 | 1:06:00 |
| 10M | 1:00:00 | 1:10:00 |
| Half | 1:20:00 | 1:35:00 |
| Marathon | 2:50:00 | 3:20:00 |
Prize Purse
A cash purse is up for grabs in the Elite Corral. The Top 3 overall Men and Women in the Elite Corral will receive awards. The awards structure for 2016 is as follows for both the men and the women:

1st Place = $400
2nd Place = $250
3rd Place = $100

*In addition to the overall prize money the top overall male and female finisher that breaks the existing event record will receive an additional $100.

Rules and Regulations:

-Athletes must be accepted into and start with the Elite Corral in order to be eligible for the prize purse. Failure to do so will result in ineligibility.
-Athletes must not be affiliated with coach or agent who has had an athlete test positive with banned items on the World Anti-Doping Agency (WADA) prohibited items list. 
-Athletes must never have tested positive for any band items listed on the WADA prohibited items list.
-Participants that are currently NCAA eligible athletes or under the age of 18 are not eligible for prize money due to eligibilty restraints with the NCAA, High Schol Associations and AAU.
-All prize money will be disributed post-event after all W-9's have been collected and scoring has become official.
-Overall placing and money will be determined by Gun Time.
How to Apply
To be considered for the Elite Corral and to be eligible for the prize purse you must be a US Citizen and you must have proof of a qualifying finishing time from a previous race. If you would like to apply for the Elite Corral you may do so by registering for the race and selecting the Elite option during registration and then submitting your proof of results.

If you have already registered and would like to be considered for the Elite Corral please email your proof of qualification along with your confirmation number to elite@ramracing.org.

Acceptable proof of qualification includes:

• A screen shot of your individual race results inserted into the body of your email (the race name and date must appear along with your results).
• An attachment in the form of a finisher's certificate.
• An attached printout from an online race results page (please circle or underline your name and time) and ensure the race name and date appear on the page.
• A link to your individual race results. Please ensure your name and results are the ONLY ones appearing on the page.

Acceptable Proof of Residency:

The Elite Corral and prize purse is only open to US Citizens. Elite Corral runners will need to provide proof of citizenship at packet pickup and on race day before receiving your bib. Acceptable proof of citizenship includes:

• US Passport
• US Birth Certificate and Photo ID (driver's license, state ID, etc.)
• Naturalization Certificate or Certificate of Citizenship

Failure to provide adequate proof of citizenship on race day will result in removal from the Elite Corral. You will be reassigned to an alternate start corral and will be ineligible for the prize purse. 
Professionally Timed Race on a Certified Course
The Rock the Night 5k is an officially timed event using a disposable chip timing system. You'll see timing clocks at each mile marker along the USATF-certified course, as well as at the start and finish lines. Results will be posted online within 24 hours after the race.


Photos & Video
Find your free photos and videos on desktop or mobile.

We'll capture you in high-resolution shots, and track those shots using your unique bib number. After the race, each registrant will be emailed free pictures and videos of themselves at the race. Share it on Facebook, tweet it, or download it and print it out.

Live Runner Updates
Click below to sign up for live runner updates. Keep your friends and family in the loop as you run! Live runner updates send them free notifications via Facebook, Twitter, or text as you cross specific points on the course. Here's how to get live runner updates set up:

Make sure the person you'd like to receive updates on is registered for the race. FYI, it may take up to 48 hours to be able to track someone who has just registered.
Sign up and select the runners you would like to receive updates on, and how (Facebook, Twitter, or text).
Expect updates on race day!

After the race, all runners will receive free downloadable photos and video clips of themselves as they cross the finish line.

Charity 
Our mission at RAM Racing is not only to raise funds to support our official charities but also to promote, raise awareness and support the mission of the organization.
Little City
For more than 50 years, Little City Foundation has ensured that people with autism and other intellectual and developmental disabilities are provided with the best options and opportunities to live safely, work productively, explore creatively and learn continuously throughout their lifetime. Walk with us to create hope, change lives, and challenge all limits.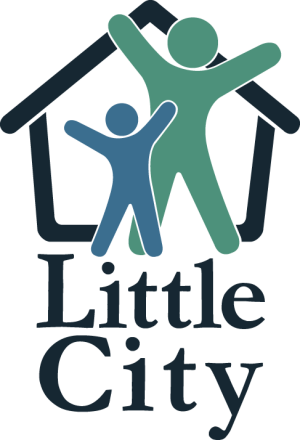 Little City assists hundreds of children and adults along with their families throughout the Chicago area, by providing innovative and personalized programs that enable individuals to live life to the fullest. Programs include residential services for children and adults, home-based supports, foster care and adoption, employment opportunities, Special Olympics, a therapeutic day school, horticulture therapy and an award winning Center for the Arts. For more information, visit their website: https://www.littlecity.org/. 
Run For Free
Ready to Go the Extra Mile? We're excited to show you how to make an even bigger difference in your community. Go The Extra Mile by raising additional funds for families in need. Check out these Go The Extra Mile prize incentives: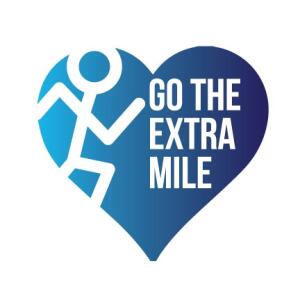 -Raise $250-$499 – $50 gift card from Fleet Feet Sports
-Raise $500-$999 – free race entry
-Raise $1000+ – $50 gift card and free race entry

Fundraising incentives will be awarded on the amount raised by 11:59pm the Sunday prior to the race. Also keep in mind that there's no minimum on the amount you can fundraise– every bit will make a difference!
Volunteer
The Rock the Night 5k is seeking energetic, hardworking volunteers to assist with Packet Pickup and Race Day events. Volunteers provide key support to the thousands of participants as they run, celebrate and support Little City.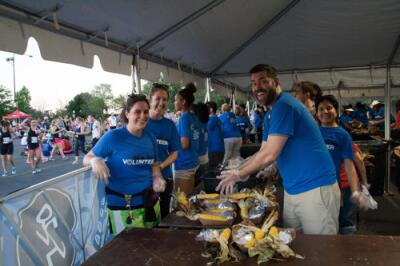 With a variety of exciting positions available, there is a job for everyone, including individuals, teams, school groups, corporate groups, friends and family. The Rock the Night 5k is not possible without the help of all our amazing volunteers, so come out and join the fun. No experience is required.



Parking+Transit
We highly encourage carpooling or biking to the event. There will be thousands of participants, volunteers, and spectators on site race day. Please plan for heavy traffic and allow ample time to check your gear and get into your corral. Limited parking will be available at Waldron Deck for $20.
Sponsors