We're bringing SoCal vibes to Chicago.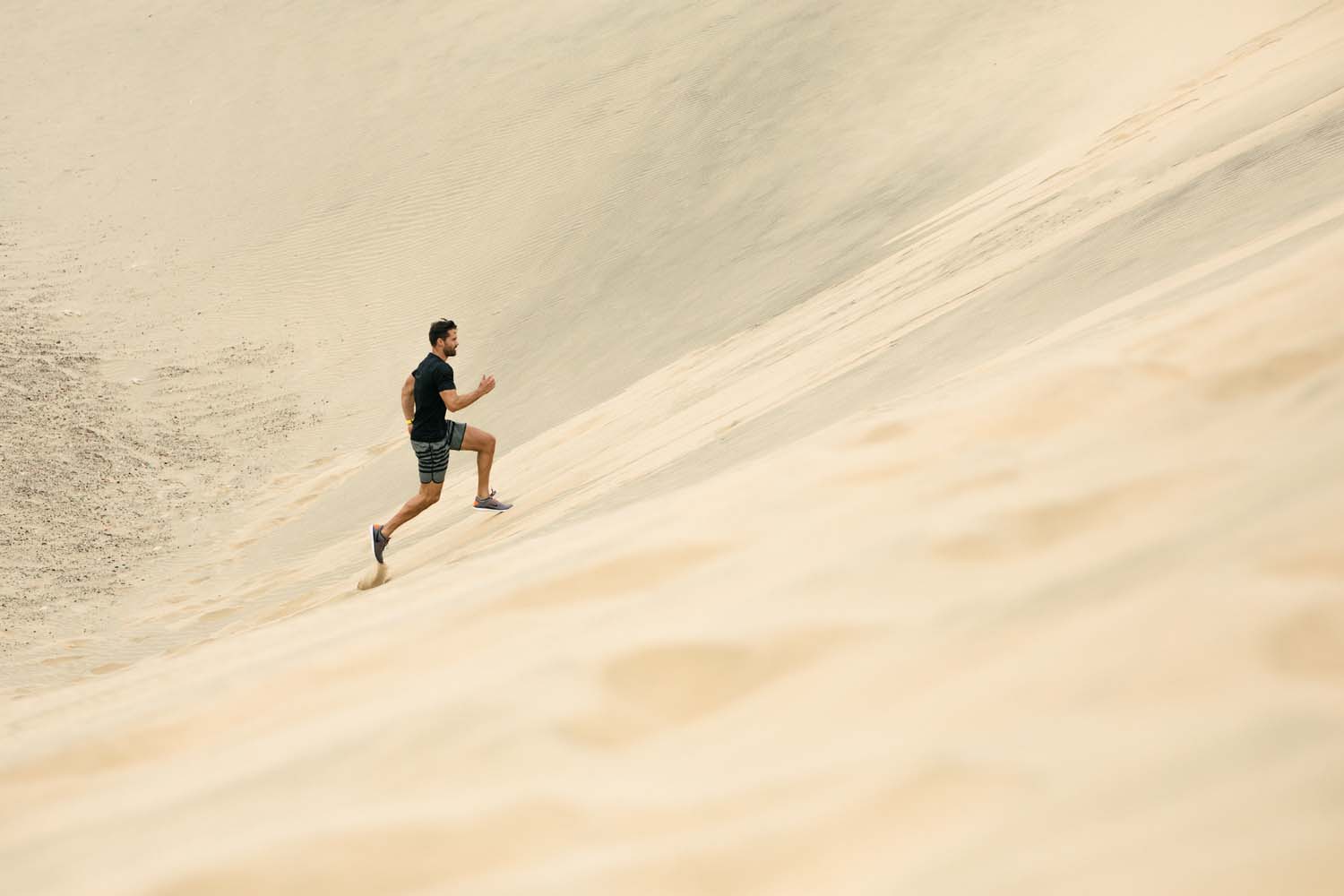 The newest collection we've brought into our flagship Old Town store is from a men's brand named Vuori who vows to take a new perspective on performance apparel.
Drawing inspiration from the active California lifestyle, the brand integrates a culmination of fitness, creative expression, and life to make sustainable products (more on that later) to inspire others to live healthy, vibrant lives.
Vuori shows their personality through a curated Venn diagram.
There are a two things that we'd like to focus on that set Vuori apart from other brands that claim to focus on similar core principles stated above.
Their products are some of the most diverse and versatile pieces we've seen.
The brand understands that your life is multi-dimensional, so they've designed their clothing to be the same. From studio to street, from beach to bar, from land to see, their products transcend traditional boundaries and blur the lines between fitness and life.
Their fits are slim, tailored, and fitted, suited for those with an attention to detail for fashion. Their designs are West Coast, mixing yoga, skate, and surf cultures. Their shorts, for example, are indistinguishable from board shorts but are in fact performance running shorts complete with a built-in supportive boxer-brief style liner that you won't want to cut out.
Their fabrics are sustainable, technical, and feel great.
Vuori uses recycled polyester. The fabric is made with recycled plastic bottles. Millions of plastic bottles end up in landfills and the ocean every year. The Vuori recycled series uses roughly 25 of these plastic bottles to create an incredibly comfortable and functional pair of shorts.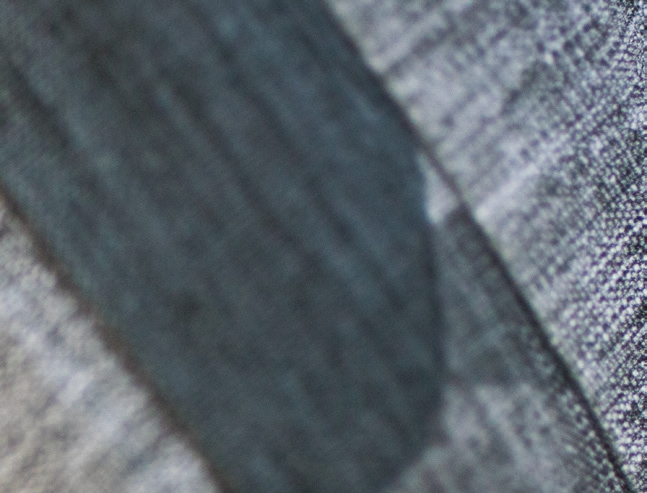 Rougly 25 recycled plastic bottles are used in each pair of shorts.
As for their t-shirts, they've created a fiber known as Sea Cell. This sustainably sourced fiber uses a blend of algae and wood pulp to create the most comfortable shirts you've ever felt, which are also anti-odor and filled with vitamins and nutrients that are released when you sweat. This natural performance fabric has earned the nickname "angel fabric".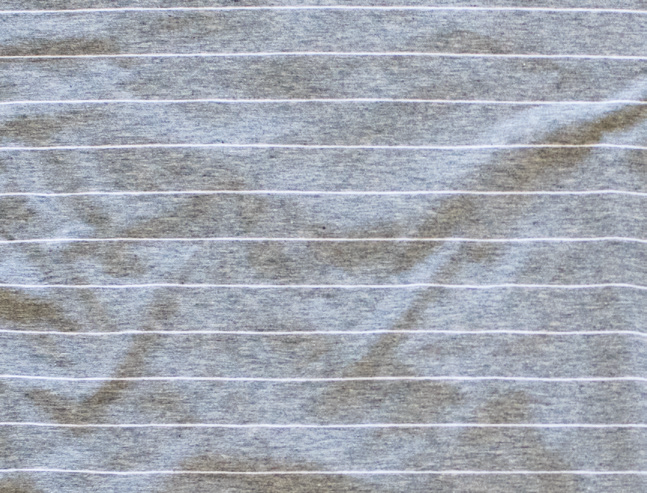 Sea Cell fiber got its "angel fabric" knickname from its incredible breathability and softness.
Another fabric they've created is the upcycled coconut fabric. Upcycling is a process of turning coconut husks into something useful, like our clothing. The upcycled coconut fabric has amazing performance qualities such as; moisture wicking, anti-bacterial, and anti-odor.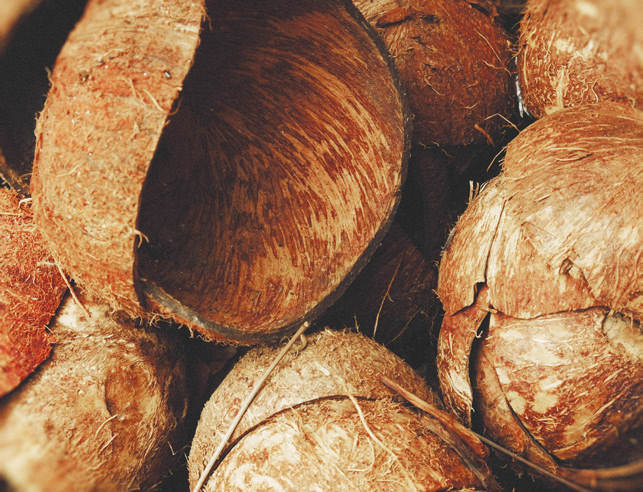 Upcycled coconut husks have naturally occuring anti-odor properties.
The last fabric the brand uses is known as V4 Technology. Named after its 4-way stretch capabilities this fabric is used in many of their shorts and is moisture wicking and quick drying in addition to anti-odor finish.

V4 Technology is chalk full of properties for the toughest workouts and outdoor adventures.
After learning about Vuori in our introductory presentation meeting, we knew that their lifestyle, innovative product, and sustainability efforts were something we can get behind here in Chicago.
You can find our curated collection of Vuori shorts and tops at Fleet Feet Sports Old Town.