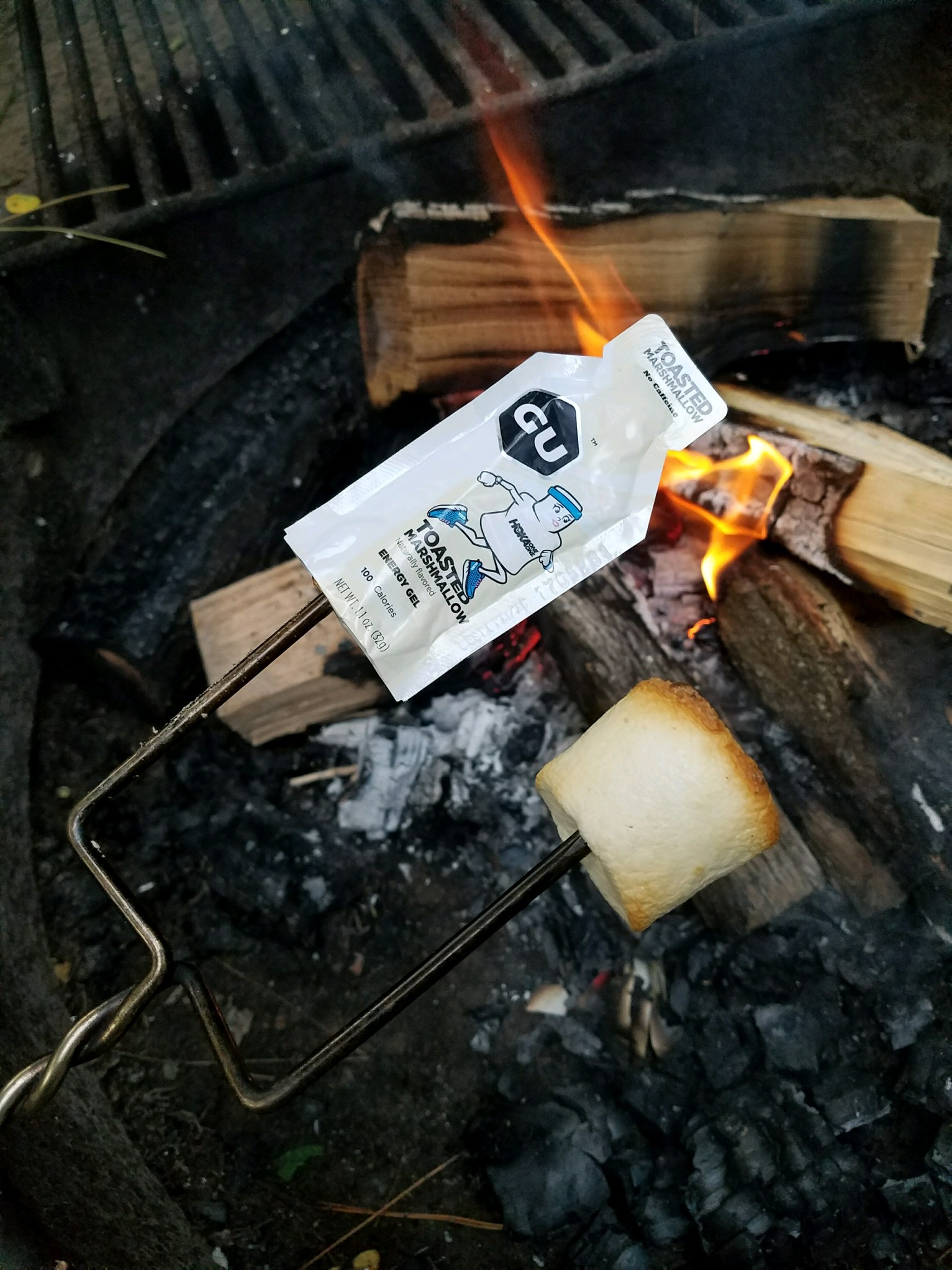 With the introduction of the Hoka One One Clifton 4, Gu Energy Labs has collaborated with Hoka One One to introduce two new and limited edition summer flavors to their line-up: Toasted Marshmallow and Campfire S'mores.
Gu Energy Gel Toasted Marshmallow is a collaboration with Hoka One One and features your favorite GU Energy formula with a deliciously sweet marshmallow flavor. 
"We relied on customer feedback and a team of taste testers to perfect the recipe for Toasted Marshmallow, and the smooth and delicious flavour we created pairs perfectly with the smooth ride of the Clifton 4." said GU Vice President of Research, Innovation, & Development Magda Boulet.
If you're new to nutrition. GU Energy provides carbohydrates that use 'non-competing pathways to help maximize absorption and utilization while diminishing stomach distress.' GU Energy Gels aim to provide an optimal level of sodium to ensure hydration, while branched-chain amino acids reduce mental fatigue and decrease muscle damage, all within a small, 100 calorie-dense packet.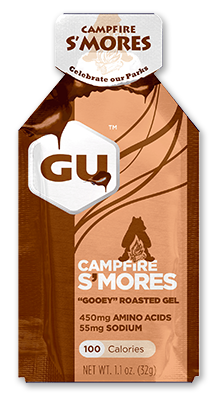 Another new flavor added to the GU Energy line-up is Campfire S'mores. During a 'Choose Your Gu' campaign, fans were able submit their flavor ideas while users voted on their favorite. Campfire S'mores garnered 22% of the fan votes, and thus, were put into production. Not only does this remind you of your favorite summertime treat, 10% of sales will go to Conservation Alliance's Public Lands Defense Fund.