Hydration is a HOT topic right now. So much so that we have an entire seminar with Aligned Modern Health dedicated to the art of hydrating properly for all endurance exercise (you should really consider coming!). Often athletes believe that they are taking the right steps for hydration: drinking water all day long & during runs, maybe supplementing with a sports drink, and monitoring caffeine and alcohol consumption. That's a lot to balance!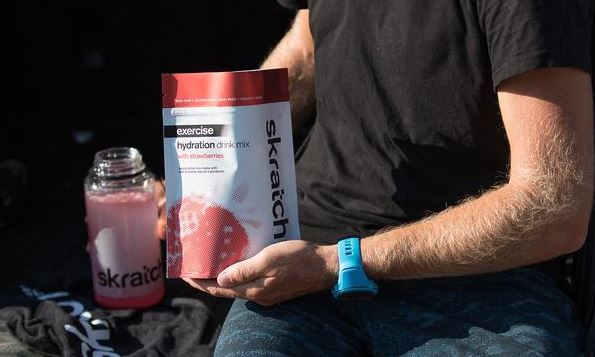 A few years ago, we launched SKRATCH labs within our stores and have loved their story and their product. A sports drink made with simple sugars, electrolytes, and real fruit flavor. Free of coloring agents, artificial sweeteners, synthetic flavoring agents, or other unnecessary chemicals.  You don't get that from just anyone.  Additionally, these sports drinks are all non-GMO, Gluten Free, Dairy Free, Vegan, Kosher, and YUMMY!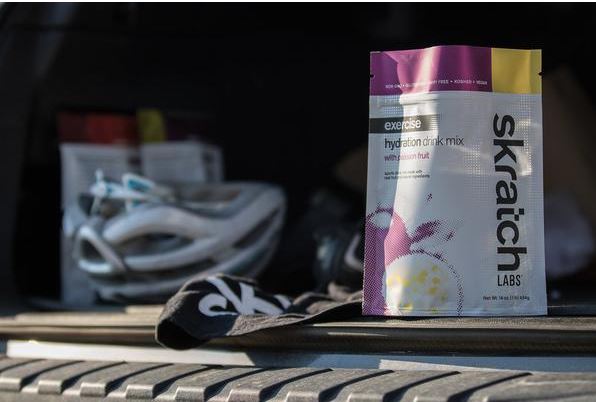 We brought in the 20-serving size bags of the new flavors to the stores currently stocking SKRATCH labs. The new flavors are Strawberries and Passion Fruit, and we're excited for both. If you skim the ingredient list, you'll notice there is a touch more sodium in these new flavors to reflect more closely what athletes sweat.
Fun Fact: In Strawberries, you'll get a full strawberry in each serving and two passion fruits in each serving of Passion Fruit.