New colors in the Feetures Elite running socks are now in stores!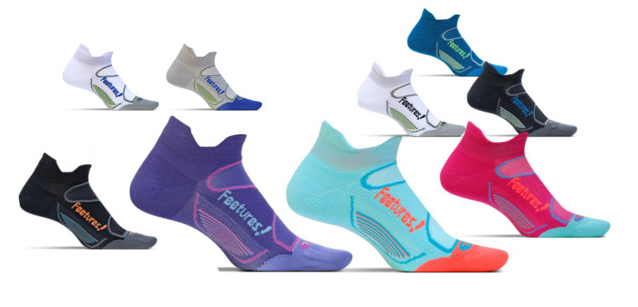 Feetures Elite Ultra Light & Light Cushion
Feetures Elite socks are anatomically constructed to deliver optimal fit and targeted support for each foot. Once you put the sock on, your foot and the sock become one. Elite Ultra Light Cushion is the thinnest sock for a second-skin feel, while the Elite Light Cushionplaces high-density cushioning to provide just the right amount of protection in high impact areas for comfort and durability.
Check out the latest colors in the most technically advanced running sock available at all Fleet Feet Sports–Chicago and Elmhurst locations.
- Written by: @KLarson_run