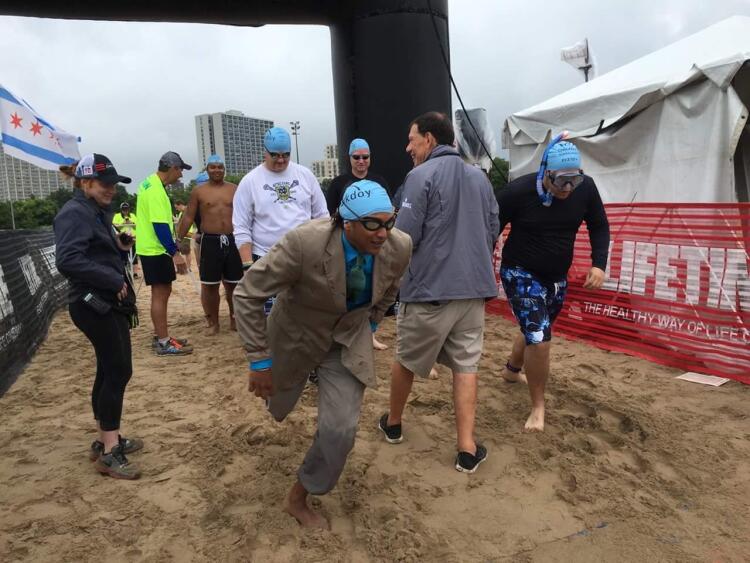 To be honest, we're not even sure how we stumbled upon this story and these amazing images but we did end up tracing it back to the r/Chicago subreddit. We don't know many details but we'll tell you what information we were able to pick from the comments and the images.
Someone's friend decided to compete in this past weekend's Chicago Triathlon SuperSprint distance in a full suit complete with pleated pants. Yes, this means he biked 10K on a DIVY bike, swam 375 meters, and ran 2.5K in costume. Like some of the concerned commenters, we're cringing at the amount of chafing that could occur in such attire.
Based on the information from the comments on the post, we gathered that the mans name is Rishan but most people know him as 'Fish'. Hopefully the swim portion didn't give him too much trouble with a nickname like that.
As some of you may be wondering, Rishan, AKA Fish, did indeed finish the triathlon as you can see by the medal around his neck. We're unsure about his motives for the get-up that stole the show but we're currently reaching out to him for more information. Take a look at some of the comments and concerns below while we wait for the story to unfold. 
---