It's an exciting time for running retail.
Today we're officially announcing the introduction of a new 3D scanning technology into our in-store experience at Fleet Feet Sports Chicago.

The device is called fit id™. fit id creates a three dimensional scan of a person's feet and provides specific measurements including foot width, length, and arch height. The scan takes five seconds to complete and appears on an in-store tablet, allowing the fit specialist to review, discuss observations, and find solutions together with the customer.

"fit id brings our staff knowledge to life and allows our customers the chance to see what the fit specialists see when they're assessing the foot," says Joey Pointer, CEO of Fleet Feet Sports. "Together with the expert advice of our highly-trained staff and the premium products stores carry, fit id helps create a powerful in-store experience for customers that they can't get anywhere else."

In addition to appearing on a tablet for review, the customer receives the 3D scan via email. Customers can get rescanned on future visits so Fleet Feet Sports staff can discuss any changes in measurements.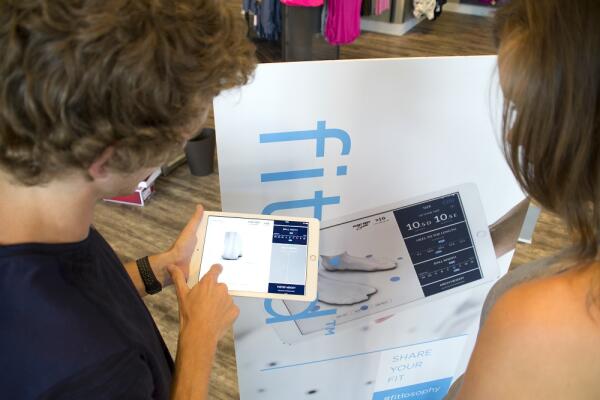 But for Fleet Feet Sports Chicago owner Dave Zimmer, it's more than just data.
"fit id is about trust. We want to build trust with the customer. We want to give them information they've never seen before. They're getting their measurements delivered to them and seeing the most vital piece of equipment in running through technology and not based on fashion and color. It has the ability to give the customer information they never knew existed.", said Zimmer.
With the introduction of fit id, we plan to replace the Brannock device entirely during our fit process. Why? According to Zimmer, the answer is simple.
"Both devices give you measurements. That's about where the comparison ends.", said Zimmer. "The first prototype of the Brannock device was introduced almost 100 years ago. The 3D imaging that we are doing is state of the art. Simply put, The 3D imaging gives us three dimensions to look at, the Brannock device simply does not."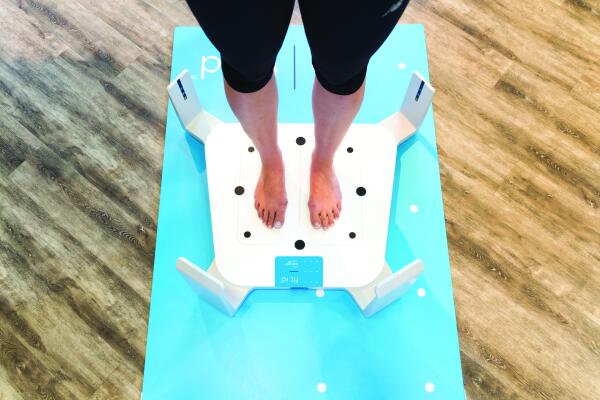 When we started our talk with Dave about fit id, I asked him "why is fit id important to us?"
The response, sarcastically: "Because it's cool."
When I wrapped up the conversation I asked him if there is anything else he'd like to mention about fit id and its benefits to customers.
The response: "It's really cool."
After using the device to fit myself as well as Demetrius Nash to get him prepped for his walk from Chicago to Washington D.C., I can personally vouch for Dave's comment, whether a joke or not. The device is cool. Really cool.
Fleet Feet Sports offers fit id complimentary as part of the customer experience. The technology includes a kids' scanning feature which incorporates a gaming element into the scanning process. In addition to its in-store presence, Fleet Feet Sports has begun to incorporate fit id into out-of-store events, including our Workplace Fit corporate events.