For International Women's Day we're using our platform to shine a light on Girls on the Run, our charity of the month, and Crystal Brandy, a volunteer, runner, coach, and mentor for their SoleMates training program who is teaching the young girls of Chicago that they are the future of America.
Girls on the Run is a life-changing program for 8- to 13-year-old girls that promotes girl empowerment by teaching life skills through lessons and running. We talked to Crystal about what she's learned herself from teaching the girls of our future, her running journey that started just three years ago, and what she would tell her younger self.
Donations to Girls on the Run are accepted at the register of each Fleet Feet Chicago store throughout the month of March and online at www.gotrchicago.org/donate.
How long have you been volunteering with Girls On The Run?
I've been volunteering for about two years now. I'm very excited. It's made a huge difference in my life. Being a coach and mentoring young girls I have actually been learning at the same time while teaching them. You forget how you were as a child. You forget that you once believed that you're not strong enough, or, depending on your household, you don't think you can find the strength to make something out of yourself. It's really important for us to be there for the girls of the world because they are the future. I feel that it's my calling for me to give back to my community since there were a lot of people that were there for me as I grew up. I became a strong woman. I've raised my daughter to be the same.
Why did you choose to volunteer with Girls On The Run with so many other charity organizations and nonprofits to choose from?
My friends actually recommended it. I looked up a lot of different charities, but I liked Girls On The Run because it's about making a difference for girls. It's a powerful force. Women don't get enough credit for what they're doing and I feel that women should be acknowledged in all cultures. That's how I feel.
How are you currently involved?
Right now I am raising money for them. I'm following my running schedule because I am running the marathon again this year for the second time. I also volunteer as a coach and mentor for their SoleMates program. I teach the girls lessons in life and I follow the curriculum that's provided.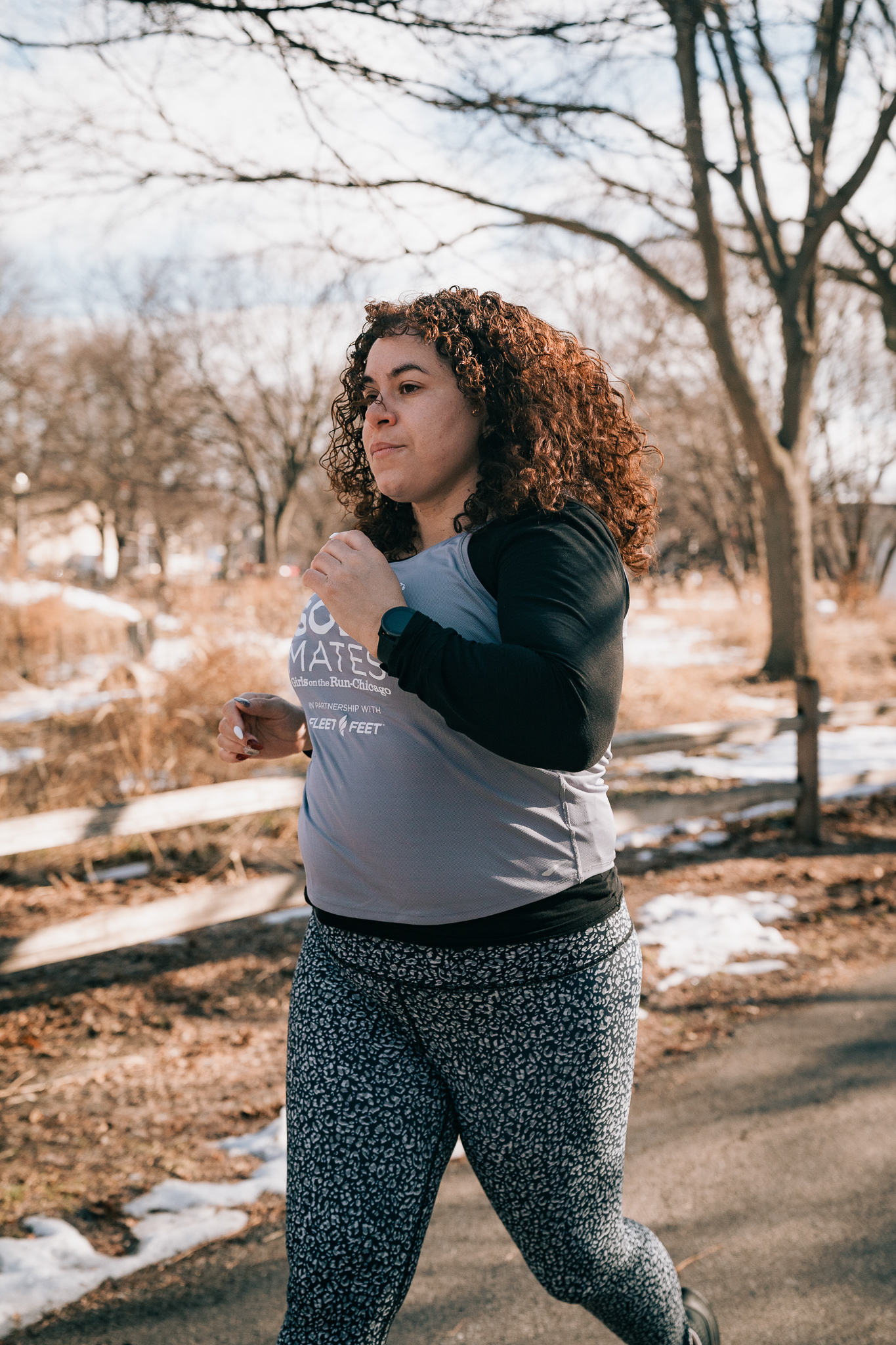 When did you start running?
I started running three years ago.
Why did you start running?
I had a rough history and running was my way to escape and get exercise, but, running became therapy for me, honestly. After that, running became who I am and the fact that I can challenge myself every day. My two-year goal was to run a marathon. And even though the Chicago Marathon happened virtually last year, I still did it because that was my dream.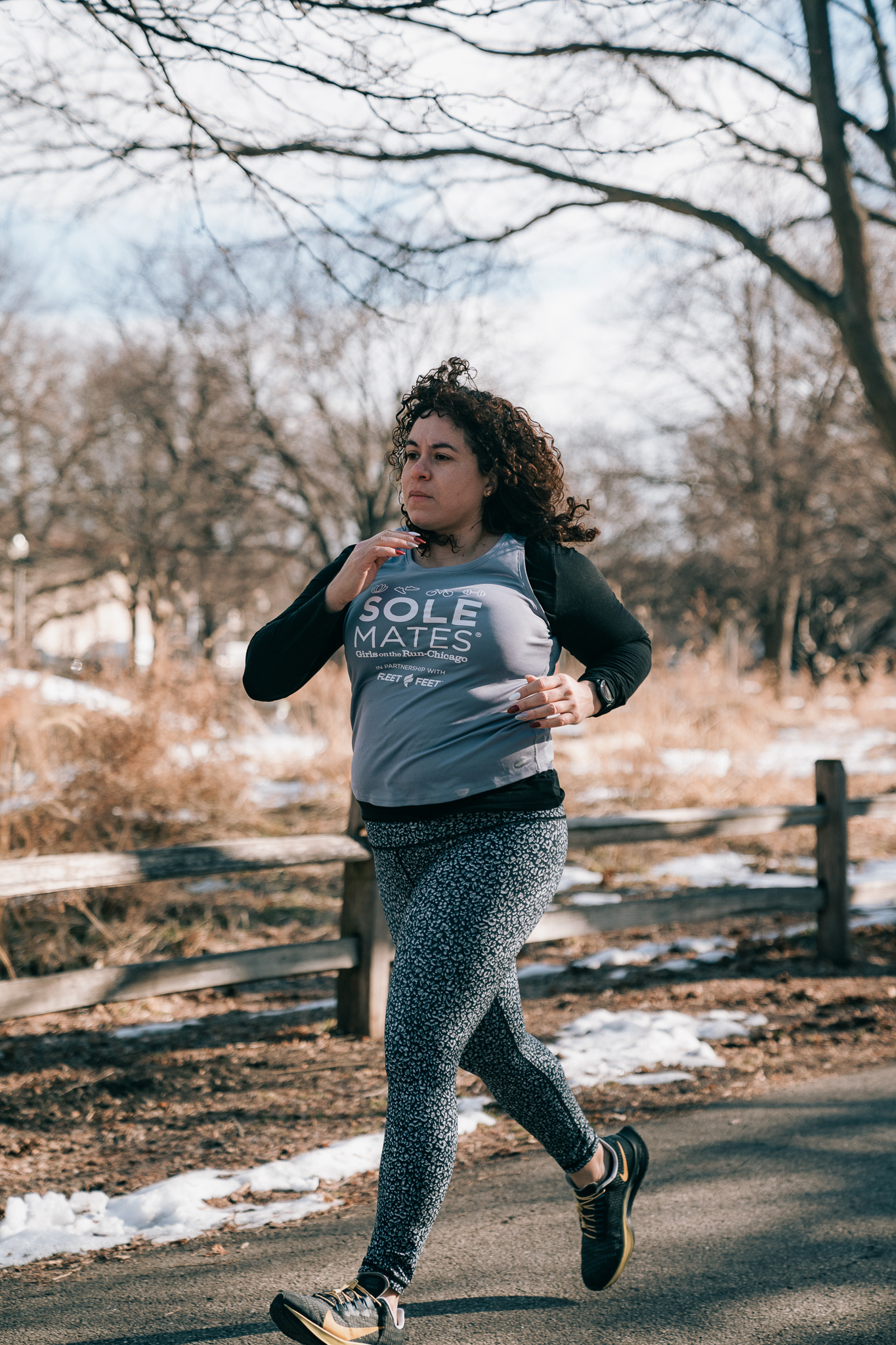 What skills can a young girl learn from an experience like Girls On The Run?
Running is mental therapy. It's a form of release. At the time that you're running, you forget everything that you were angry about, or somehow you find a solution to your problem that you have.
What is something that you would tell a younger version of yourself knowing what you know today?
That's been on my mind ever since I started with Girls On The Run. I would tell my younger self not to let people tease me and to bother. Don't let them take away your power or your self-respect. I was teased as a child. I was made fun of as a child. You are stronger than you think. That's what I've been telling my daughter because she went through a lot too, as a child. You are unique. You are God's gift. You were put here for a reason and don't let anybody dictate who you are. Don't let anybody put yourself down.
I tell these girls that they can become strong, intelligent women. The future of America. That's why I'm doing what I'm doing.