Celebrating and recognizing International Women's Month, we want to turn our focus, and use our platform to shine a light on one of our long-time friends, Fleet Feet Racing Team member, and an all-around great human being Elin Alexander. From being a local HOKA ONE ONE ambassador to being a coach for the Team One Step organization, and casually running 50K's, Elin has always been an inspiration of ours.
Elin has always considered herself a cheerleader for those running with Team One Step, a nonprofit raising money to help kids diagnosed with cancer reclaim their lives but when they asked her to become a certified running coach, Elin happily stepped up to the task.
Elin helped us model the new HOKA ONE ONE Mach 4 and during the shoot, we caught up with her to ask her about what the process is like training to be a certified running coach and running a 50K trail race right here in the Chicago suburbs.
When did you start volunteering with Team One Step?
I joined Team One Step seven or eight years ago. I originally started getting involved by doing freelance graphic design for them. Then I started helping their running, walking, and jogging program. Their main race that the organization fundraises for is the Bank of America Chicago Marathon. I'd help the runners complete their goal of finishing the race and getting them pumped up for the finish line within the last mile and a half. My dad, brother, and I would run the last strip of the Chicago Marathon, which, we call the horseshoe of hell. We'd see our runners wearing those bright green jerseys with Team One Step on them, and we'd run up and greet them and ask "what do you need? Keep that head up, keep looking forward. You're going to be done in no time."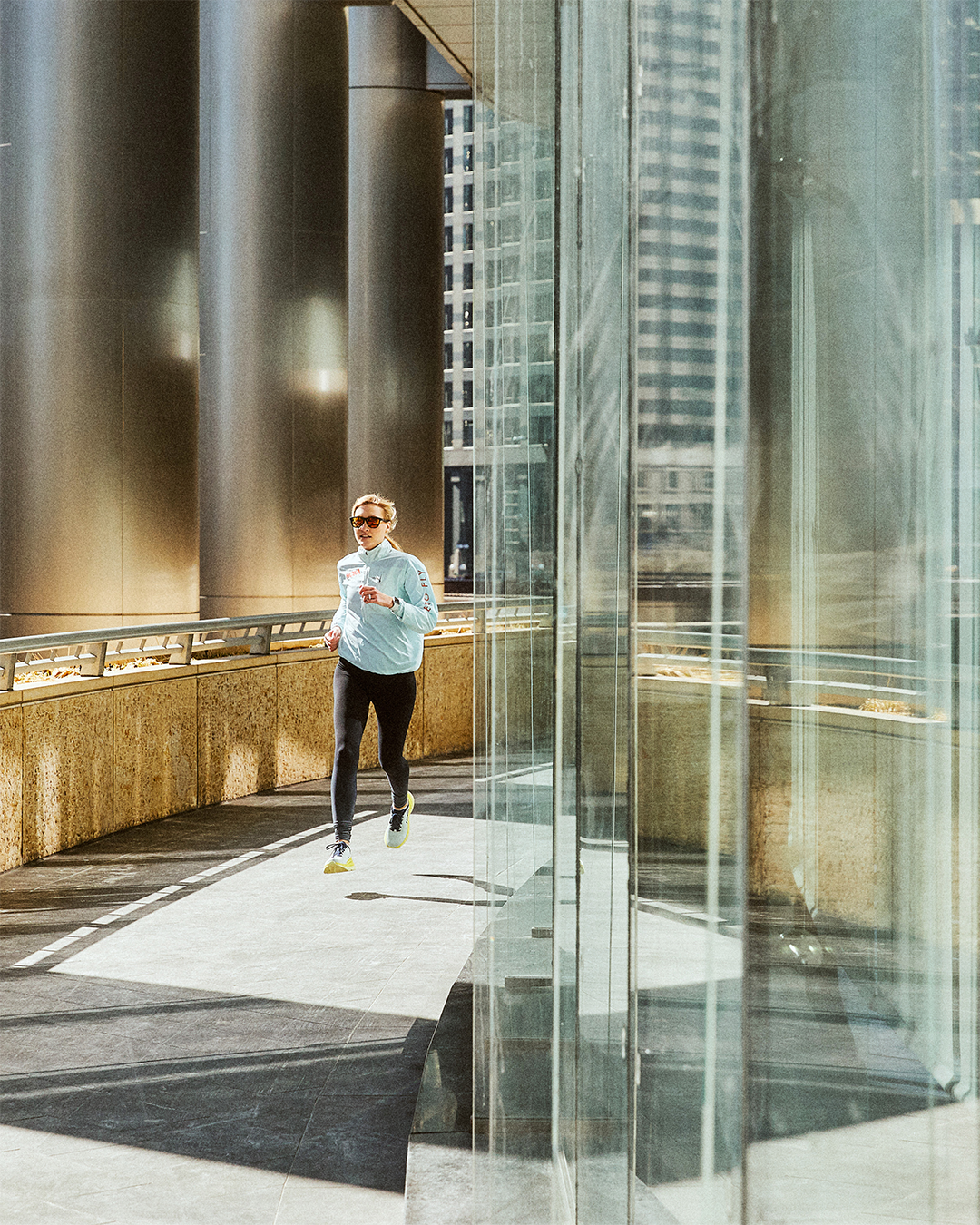 What made you choose to get involved with Team One Step over other organizations?
My family was already involved with them, but, I was really passionate about what they do for kids. I loved their mission of giving kids a piece of their childhood back. That was definitely something that drew me to them and wanted me to stick with them for this many years.
How are you involved with Team One Step today?
Now I'm considered a coach for Team One Step. Any group runs where we meet up, I talk with the runners and answer any of their questions about running techniques, dynamic stretching, nutrition, and training plans. Most recently, I studied to receive a certification for coaching so that I can help out even more, and be a little bit more well-versed and professional as a coach.
What was the process like to become a certified coach?
I took the program a month ago. I had to take an exam and I did pass that with flying colors. I hadn't taken an exam since college so I was excited to find out. The last piece in becoming a certified coach was getting CPR certified.
What did you learn during that process of becoming a certified coach?
When I think about running, I think about my experience as an individual and my own race experience and training experience. After taking a coaching course, I really had to take a step back and remove that because you're focusing on someone else and someone else's experience, and your experience, doesn't always paint the picture for what theirs should be or what theirs is like.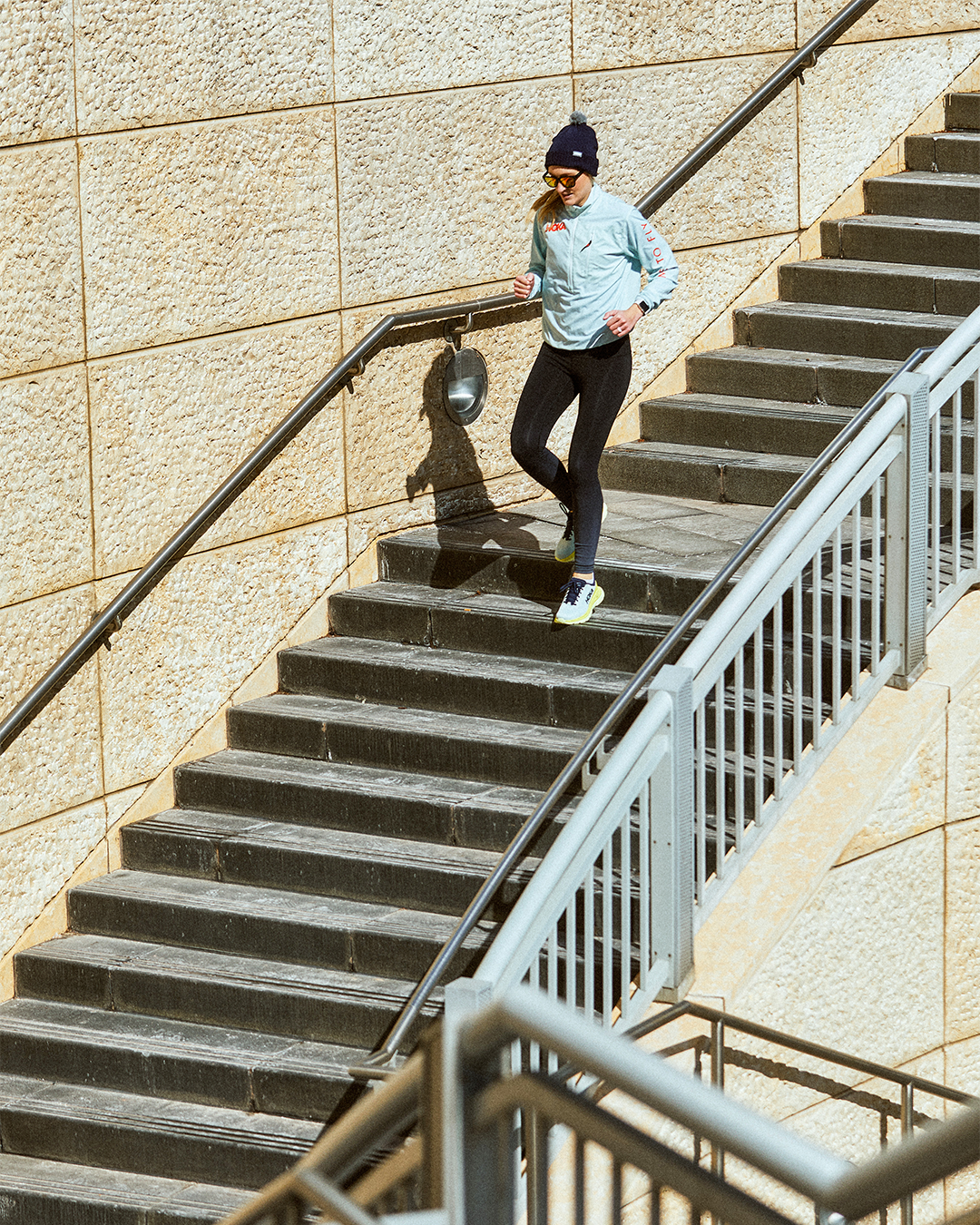 Why did you want to be a certified running coach?
I had always seen myself more as a cheerleader than a coach but when the organization wanted me to do this program I really saw it as a way where I could better help those runners that are helping raise funds for kids with cancer.
Living in the loop, what does your typical running route look like?
I love hopping on the Riverwalk. From there I head east to get on the lakefront path and usually I'm running down to the Buckingham Fountain and then from there to the Shedd Aquarium. And then normally I loop back around. Sometimes I take a different route back, going through Grant Park and then down Michigan Avenue to come back to my place.
Running in the bustle of downtown, how is the vibe different from running in a less dense neighborhood?
I lived in Logan Square and I've also lived in East Lakeview. There's definitely more of an energy downtown. Particularly when I'm running up and down Michigan Avenue, you just never know what you're going to run into. You definitely have to just be more on your toes when you're running downtown. You have to be mindful of traffic, other people, and other people's space.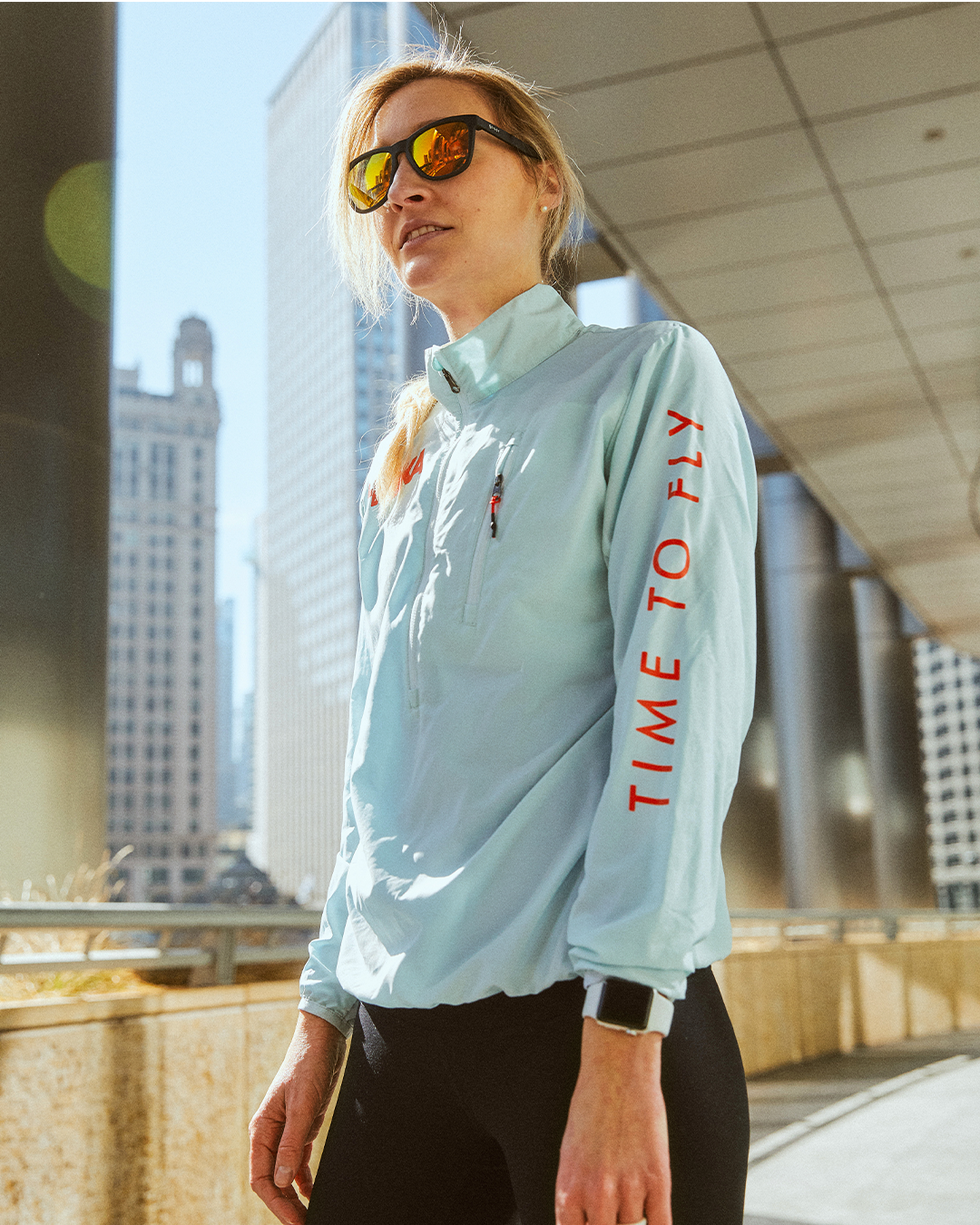 I saw in your Instagram bio that you've completed a 50K race. Let's talk about that.
I did the Paleozoic 50K in the spring of 2018. It was just one of those days where my training came together really nice. I was doing the Boston Bound training program with Fleet Feet and doing all of that hill work in Barrington was extremely helpful for doing this hilly trail race at Bullfrog Lake. The only spectator I had that day was my boyfriend, now, husband. I was really just with myself but I just had so much fun being out on the trail. It was a sunny day, perfect weather. I ended up being in the top five that day and the first female finisher. It was one of my best race experiences of all time. Then a month later I ran the Boston Marathon.
Why did you foray into ultras?
Is 26.2 does not enough for you anymore? I actually think 26.2 is really similar to ultrarunning, especially the 50K distance. When you're running a 50K on trails, the trails are so much softer on your legs. Your recovery time is a lot shorter, even though it may feel like it's something that's not accomplishable. I actually think a lot more people, if they knew about the 50K distance and the ultrarunning space, would be more drawn to it because it's just so much more relaxed. There's not as much pressure on yourself. It's the same goal. You want to cross the finish line but with an ultra, you can really take all day. You can walk as much as you want. The aid stations are loaded with food so you can replenish your nutrition and get back to it. I've always thought the ultrarunning space is a friendly space, which is something that's drawn me to it maybe even more so than road racing.