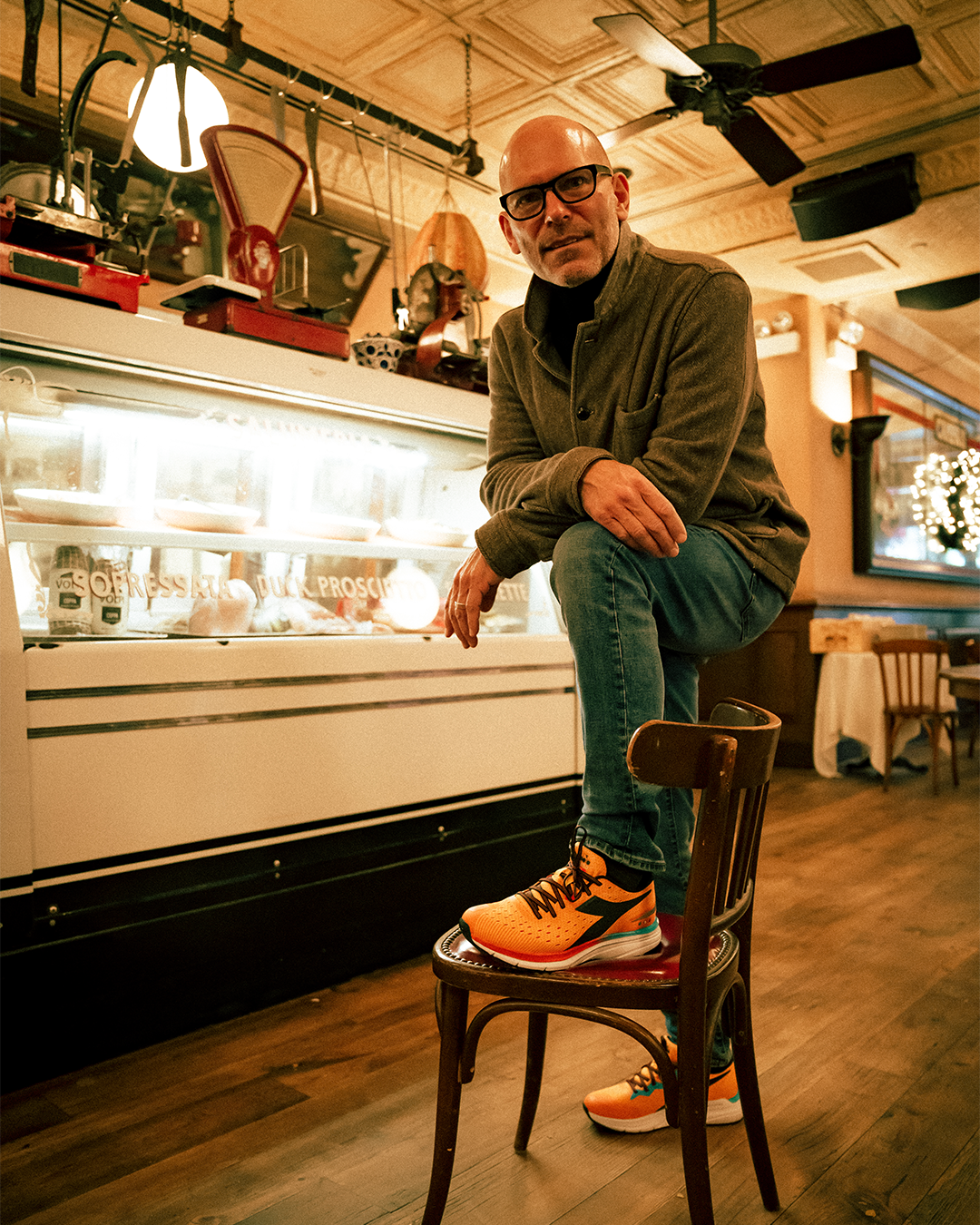 To celebrate the launch of Diadora at Fleet Feet Chicago we talked to Bob Kanzler, the managing partner at Quartino Ristorante in downtown Chicago. Bob ran his first marathon in 2004 and opened his first restaurant in 1989. He's been chasing the high of both ever since.
Diadora takes pride in the quality and excellence of their running products. The company does not boast a fabricated history, but a story of authenticity. Diadora is a tale of a family business that started in Italy, grew in Italy, and is still proud to be manufacturing in Italy.
Inheriting this ethos, three words stood out to us - quality, authenticity, and Italy - so we hosted the photoshoot at a place that embodies those three words: Quartino Ristorante, Chicago's go-to Italian restaurant for loading up on carbohydrates the night before the Chicago Marathon.
To celebrate the launch of Diadora, we're adding a surprise from Quartino Ristorante to every box for those who purchase a Diadora shoe at Fleet Feet Old Town while supplies last. In addition, anyone who tries on a Diadora shoe at Fleet Feet Old Town from January 16th to February 28th will be entered into a raffle for a $200 Quartino Ristorante gift card.
Ciao, and good luck.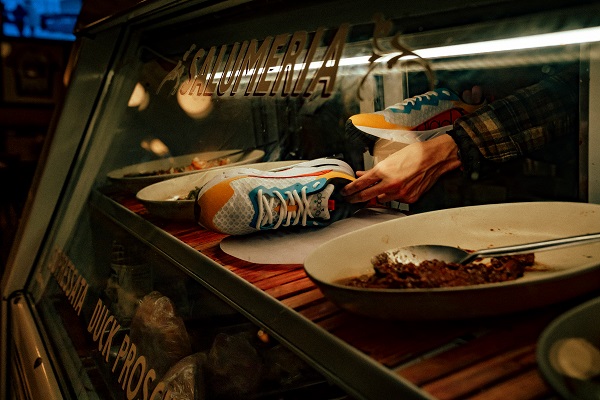 Why did you start running?
I started running seriously when I turned 40 and decided being overweight wasn't a way to go through life. Being overweight was the symptom. The catalyst was turning 40 as my daughter turned 18 months. I was so old and she was so young. I made the decision to change my ways and set the goal of being around for her 50th birthday.
Do you find there are other benefits to running?
I grew up in the restaurant business and in this business, you spend all night surrounded by people, and then to get out on that trail, and just run listening to whatever you want, or, listening to nothing at all, its kind of meditative
Anytime you're on vacation, running can help you find new places. We did a lot of traveling for different restaurant concepts. I'd go to cities like Rome, Venice, and Verona throughout the world and also throughout the United States, and the best way to see a city is not in the car. I would even say not even on a bike. It's through running. I would go when everybody else is sleeping or I'd go after everybody else went to bed to get a feel for what the city is like. A lot of the stuff that we incorporated into our restaurant concepts came from running down a little alley. It came from seeing a little shop. It came from seeing a fountain. It's amazing what these cities have. Trevi, in Italy, for example, has plazas and Piazzas that are hidden gems and that's where you find inspiration. That's how I explore a city.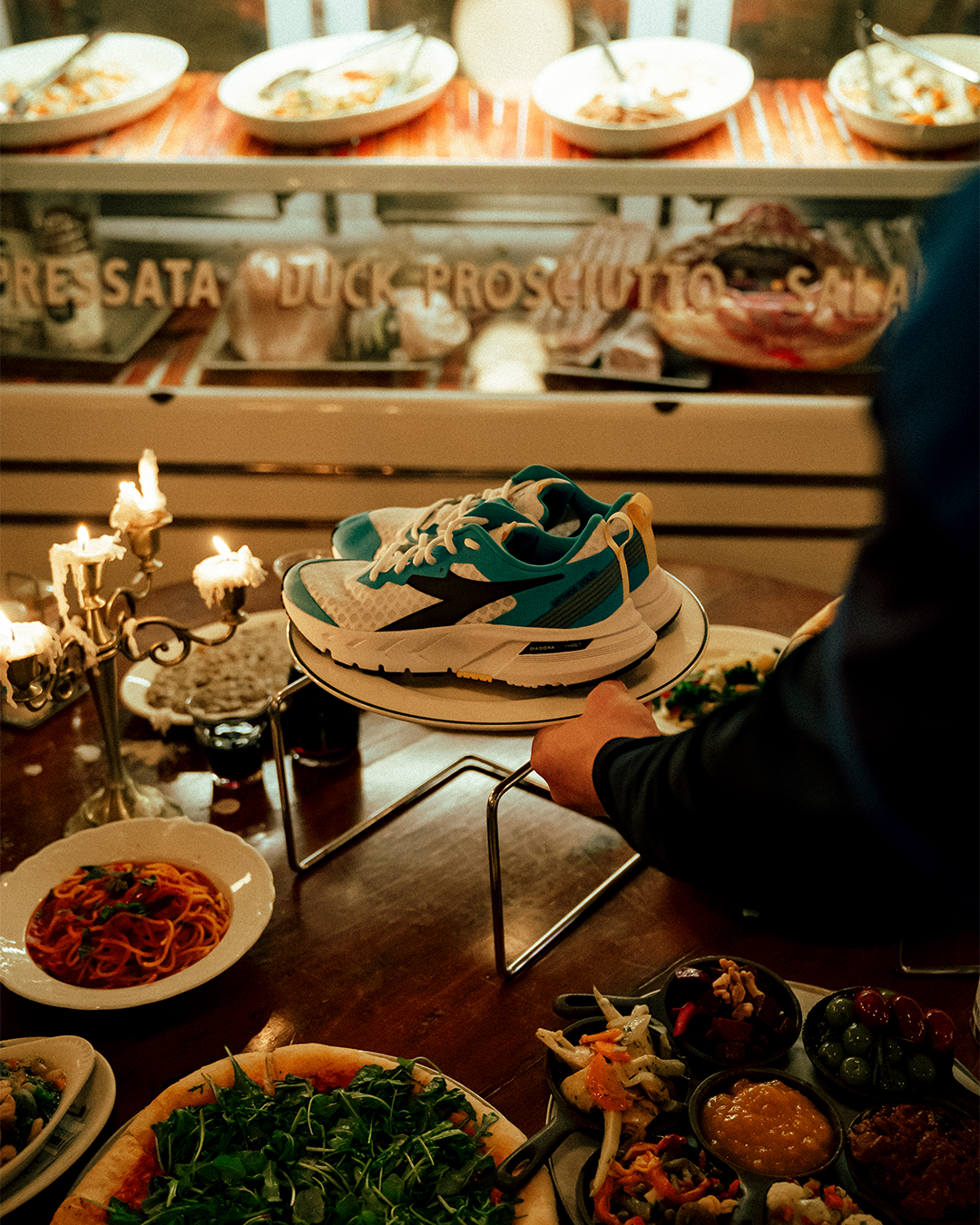 How and why did you get into the restaurant business?
The restaurant business finds you if you're going to be successful. You go into the restaurant business because it's fast cash. You don't have to wait every two weeks or every week and I just fell in love with it.
You have an opportunity to make lasting memories for people all day every day. You are trusted with the most important events of customers' lives. Birthdays, weddings, anniversaries, baptism, first date, dinner with the family. No two days, no two customers, no two employees, no two problems, and their solutions are ever the same. You have the power to change the world one pizza at a time.
What was your progression like within the restaurant business?
I got into it through school. In school and started bartending. After school, I kept bartending and I was asked to be a manager. For almost every restauranteur you start with McDonald's. I lasted three weeks at McDonald's. I couldn't take it. Too many buzzers and bells and stuff.
I went to school for computers before computers were computers. There were no laptops or personal computers. I told myself "I'm not going to sit in the basement in front of my own personal screen and write code." Not a whole lot of foresight for me, because if I stuck with it, right now I wouldn't be working. But, I found restaurants. I love being around people. I went from bartender server to bartender to bartender manager to general manager.
What was your first big break into the industry?
I got lucky that I was with family groups and one of them was based out of St. Louis and they needed somebody to go to Denver to open this big mall, this big gathering, and put a restaurant right in the middle of this big grand opening. I'd never been a general manager before they shipped me out there. After that, I was hooked because once you create a concept you're hooked on creating more. I ended up in Dallas again with another small group here in Chicago. We left Dallas and opened seven concepts and 20 restaurants all within a matter of four and a half years. I was hooked. They're so intense.
I'm seeing some parallels between running and the restaurant business. For example, the social aspect of being around people, but you also mentioned you got hooked on running just as you got hooked with opening restaurants and concepts. Are you chasing a specific feeling?
Neither of them is easy. They're both exhausting and the payoff doesn't come on day one. It comes after 10 years, or, it comes after 10 months.
The feeling you get. There's nothing better than after a long run. Your entire day goes better after a long run. It helps you monitor your evenings. You don't feel like eating a lot. It's funny, for me, the more I run, the less I eat, I've been a volume eater my entire life. To get an early morning run in, the day just goes so much smoother and you can deal with things.
Why do you run now?
Running is ready when you are and is flexible in location, timing, terrain, duration. The restaurant business is very fluid and unpredictable. As a runner you only need to be committed to the run, which is always waiting for you wherever you are and whenever you get there.
The night before the Chicago Marathon is your restaurant's biggest night of the year. Not a lot of restaurants can say that. Why do you think that is?
Carbohydrate loading This is all about it. 3,000 people come here to load up on carbohydrates before the race. 5,000, were all small plates. It isn't our highest grossing night but that's because none of these guys are drinking because they have to go out and run the next day. We average putting out in our restaurant about 5,000 plates on that one day and that one night. Again, it goes back to the social aspect. It isn't just about the runner. Our entire concept is set up for sharing everything. This gets all their families and their support system involved.
What's the most popular dish that night?
We sell a ton of pasta. We have a create-a-pasta button for all these people and it's the most popular.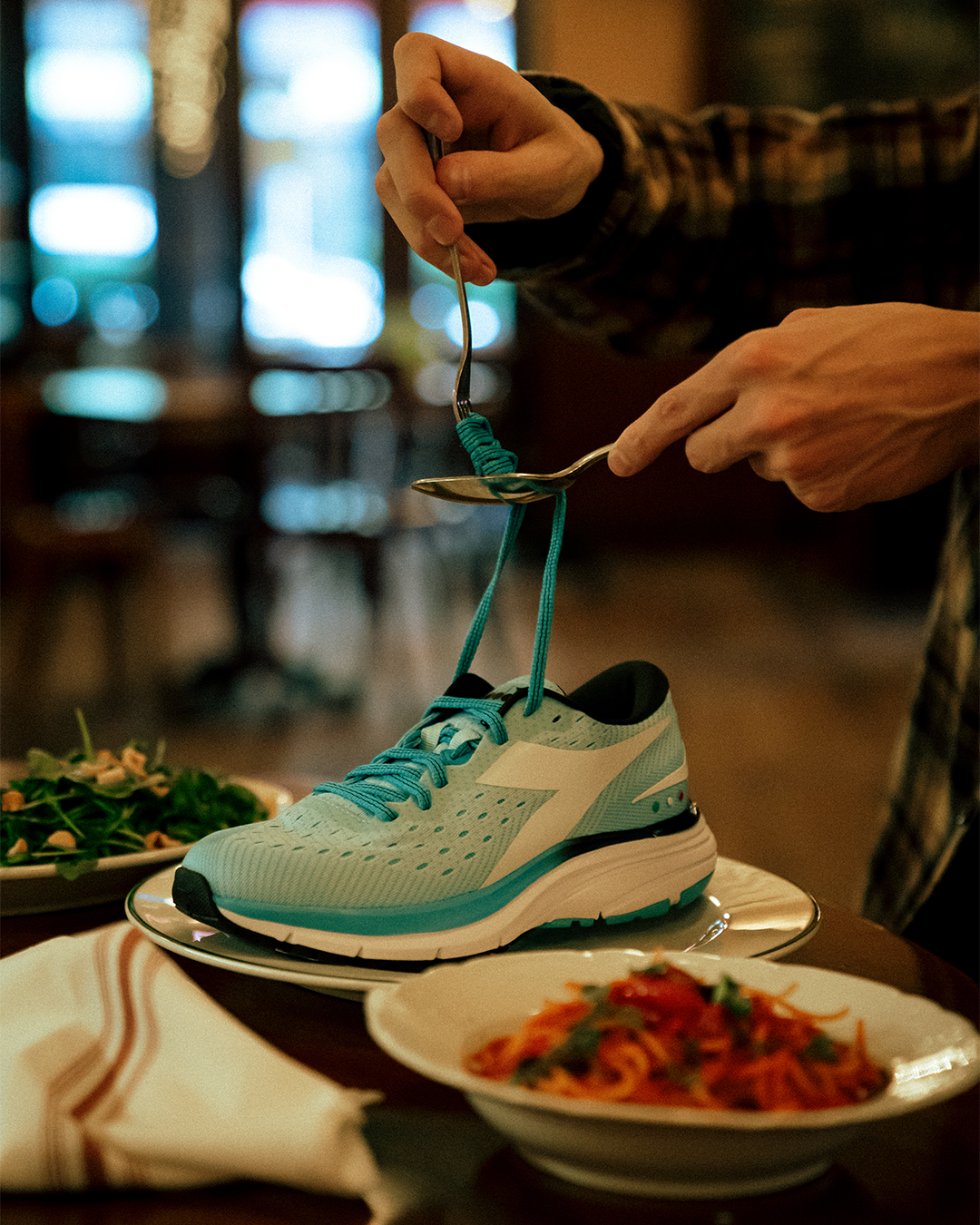 Diadora positions itself in the running retail marketplace as a premium Italian brand. How do you ensure a premium Italian experience at Quartino Ristorante?
The premium Italian experience starts with premium Italian, authentic, genuine products. We import bufala mozzarella. We import the flour that we use. It's Italian flour. We are genuine right down to our recipes. I'll tell you how genuine the recipes are. 15 years ago we were putting the menu together and Chef John Coletta, who started this restaurant with us, would go to Italy to find each ingredient but he was stuck on what the recipes were going to look like because a lot of it is technique. He said, "Okay I have the ingredients but I need a little time to myself trying to figure out the last of these recipes." He sneaks away to his birthplace in New York. He goes to New York and visits his Italian first-generation family. He stays for about three days. He comes back and all of a sudden he has all these recipes! These recipes are authentic. Family. Italian.
Both retail and restaurants have struggled during the pandemic. How can someone support Quartino Ristorante?
Just having trust in the belief that we'll take care of you. We're doing the right thing. We aren't putting people in danger. We do a good job of mitigating any issues. Everything we have is available to-go and we do a good job of only selecting items that travel well. We send out kits, we can send you all of these ingredients, the same ingredients we use and you put it together yourself. There are also gift certificates to use at a later date.
We have an employee relief fund as well. Any donations that come in, we're matching for the most part. We take care of those among us that are most in need because one of our core values is family.