Every year two weeks out from the Bank of America Chicago Marathon we host Breaking Through The Wall, a live marathon preparation seminar emceed by Fleet Feet Chicago owner Dave Zimmer and featuring a panel including a slew of elite athletes, a nutritionist, a certified marathon coach, and a Bank of America Chicago Marathon race director.
This year, 2018 Boston Marathon winner Des Linden, Western States course record holder Jim Walmsley, and Allie Kieffer jumped on stage in front of a sold out crowd at the Davis Theater to help calm the marathon jitters of those who attended by offering them personal advice about race day nutrition plans, sleeping techniques, recovery, personal mantras, and more.
While the above video is a 10 minute highlight of the seminar, below we tried highlighting some of the race-specific questions.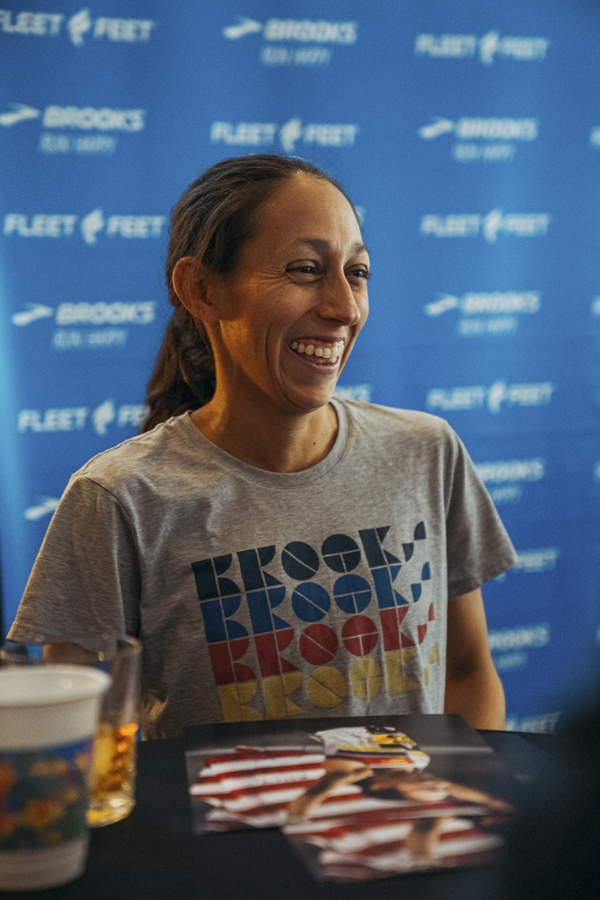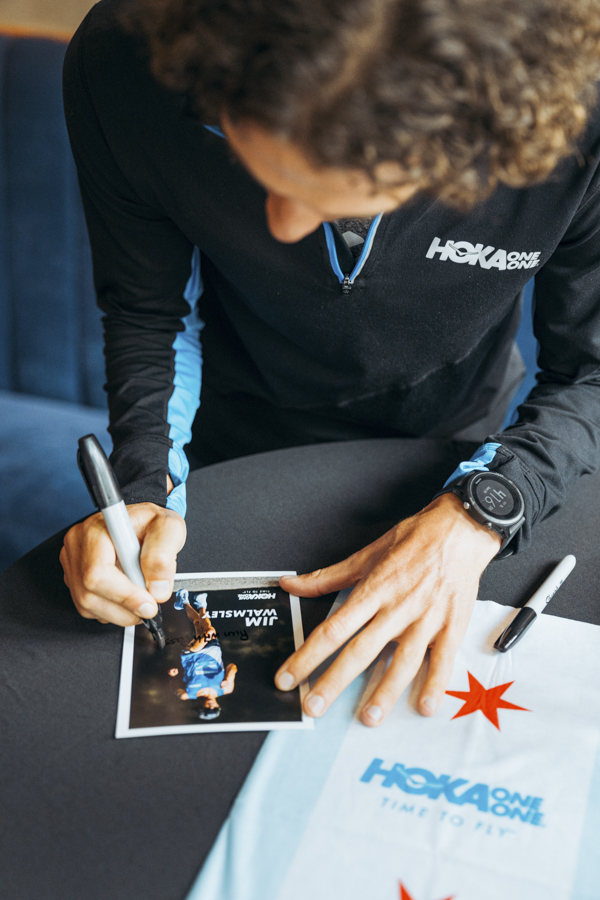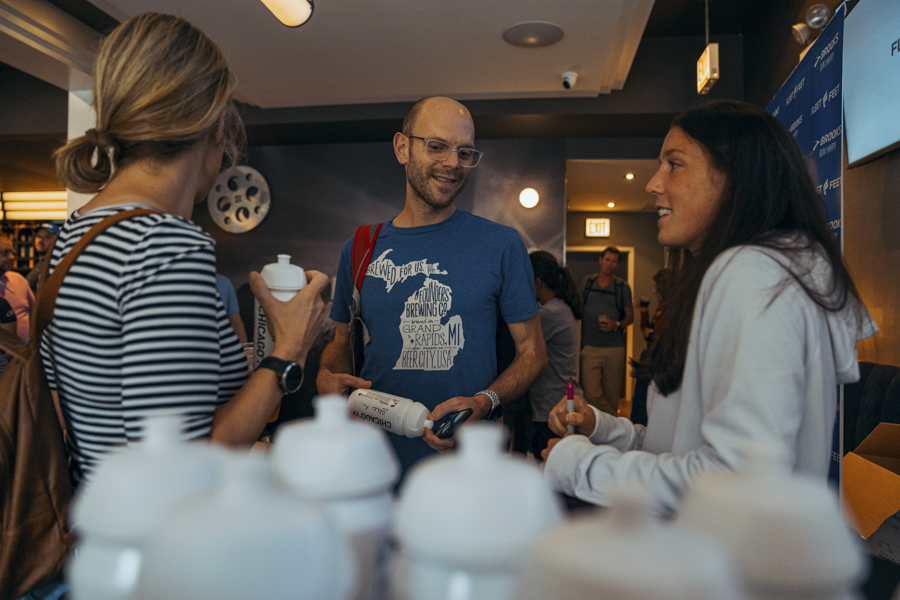 We filmed and recorded the highlights of the event for those who couldn't snag a ticket for the sold out event. For those who can't watch, we wrote it up in interview format. For the sake of this recap, here is the official panel list. Respones will be marked with their initials:
Q: How important is sleep two weeks out?
DL: We're all looking for our 1%, we're all doing our little things whether it's foam rolling or ice baths, going in for massages or so on and so forth, and the best thing we can do, and the easiest, is making sure we get enough sleep, and most of us skimp on that because life happens. Two weeks out, that's when you recover and your body absorbs that work that you're doing and gets you prepared for the next big effort. So, two weeks out, if you can start making it a priority, fantastic. A really good tip I use is set an alarm in the morning to wake up on time and it goes off and you get started with your day, if you want to make sleep a priority, do the same for sleep. Set an alarm at night when you know you're one hour away from going to bed.
AM: As much as you can get sleep over the next two weeks, do it. As the athletes said life does get in the way. Don't beat yourself up if you can't. There are other ways to recover like taking care of your body from a nutritional and hydrational standpoint. But if you can get the sleep that will be so important. One of my favorite hacks to get to sleep is to drink tart cherry juice at nice. It's anti-inflammatory so it will automatically help muscles recover on their own and it also helps your body naturally increase melatonin which is our sleep hormone.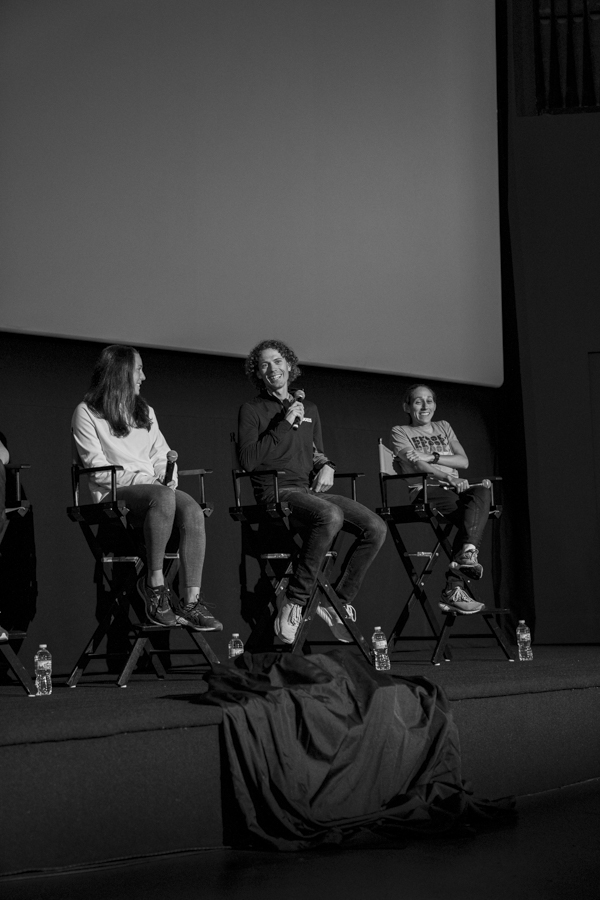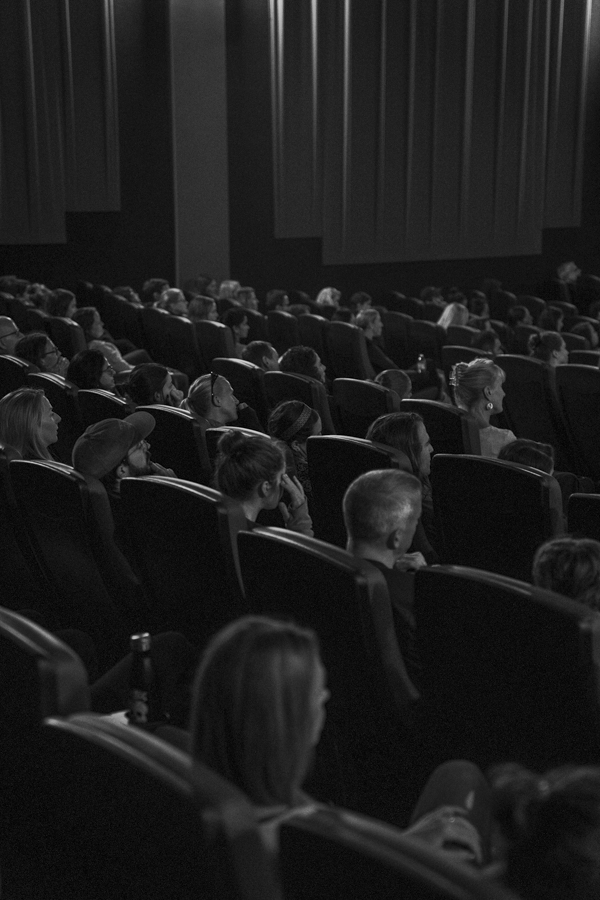 Q: What do you tell your athletes two weeks out regarding nutrition and sleep?
MN: We talk about this on race day. Nothing new on race day. So, same thing over the next couple of weeks. This is not your time to go read Runner's World magazine and say "oh, hey, that looks pretty cool. That person ran pretty fast, I'm going to try that." We've had 17 weeks to be practicing these kind of things so at this point we're really just honing in on what we've done, what has worked, and what has not worked and trying to really dial that in so by race day we're not questioning anything anymore. This is going back through the log of what you did for the last 17 weeks and really picking out what's going to work for you.
Q: Leading up to the race what do you recommend regarding nutrition and eating?
AM: Food is something that is totally in your control. So that's a fun way to think about it. What you can still do at this point in the game is put good nutrients in your body that are going to really support you on race day. Personally, I think you should stick to things that you know agree with you and across the board we could all agree that inflammatory foods, your processed foods, your fried foods, your fast foods, there's no room for those two days before the race. Focus on filling up your plate with the good stuff. Fruits and vegetables, focus on high quality protein, a little bit of fat. We kind of want to limit our fat unless you're doing a more fat adapted diet. But for most of us focus on minimal fat intake and lower fiber intake because that's going to cause more GI distress.
AK: What I see with a lot of my friends is that they don't have enough fuel during the race. And I know that every 5K it seems like a lot to have a gel or maybe 100 calories but you want to fuel yourself the whole time so the more you can take in the better. So if you haven't practiced yet, you should get on that because it's really going to help. I wouldn't just take the Gatorade during the course. Definitely have something on you. Maurten [nutrition gel] is really digestable and a lot of people do well with it.
JW: For me sometimes multiple nutrition plans is the way to go. Because I can have whether it's taste fatigue, upset stomach, bathroom problems, things like that. It gets down to redundancy again as one of the key things you can have because I'm out there so long. So having multiple different plans to go to is beneficial.
DL: I think we're all a study of one. So what works for me may not work for you. But some quick rules of thumb that can apply to both is: food for function not for fun and for me that's white rice and maybe a little bit of chicken before the race. That's a good safe meal. Your plate tends to look pretty bland. The whole idea is that you want something that you know will go in your body and be fuel. But it's all been trialed throughout my build up I don't go into a race trying something new. So, maybe switching to oatmeal would be just as bad as indian food, but, it's different, I haven't tried it, why tempt myself with something different just because I heard that Allie did it. Stick with what you've been doing all along during this build up. You still have two weeks to dial that in. Try it before your workouts. Try it before your long runs, or even just your regular runs and see how it sits in your stomach.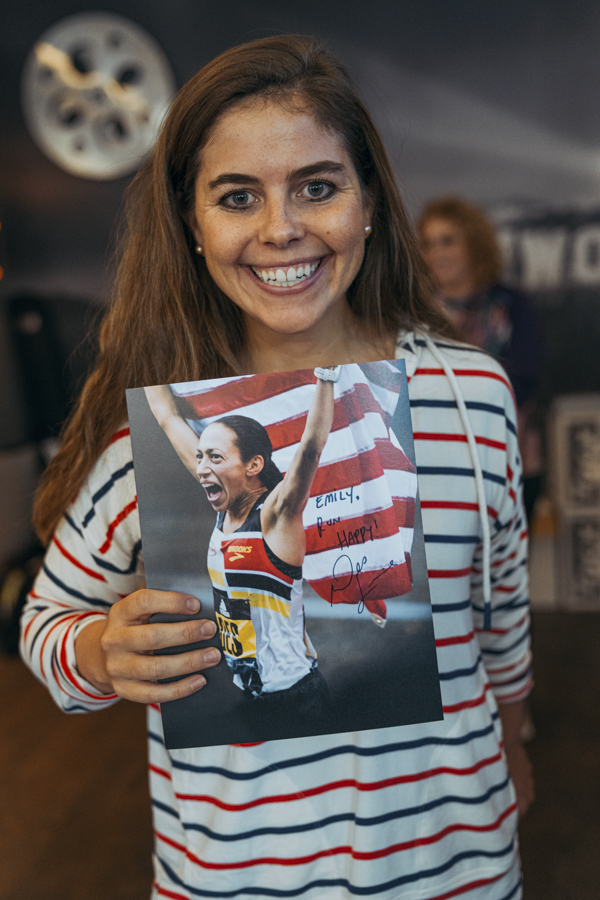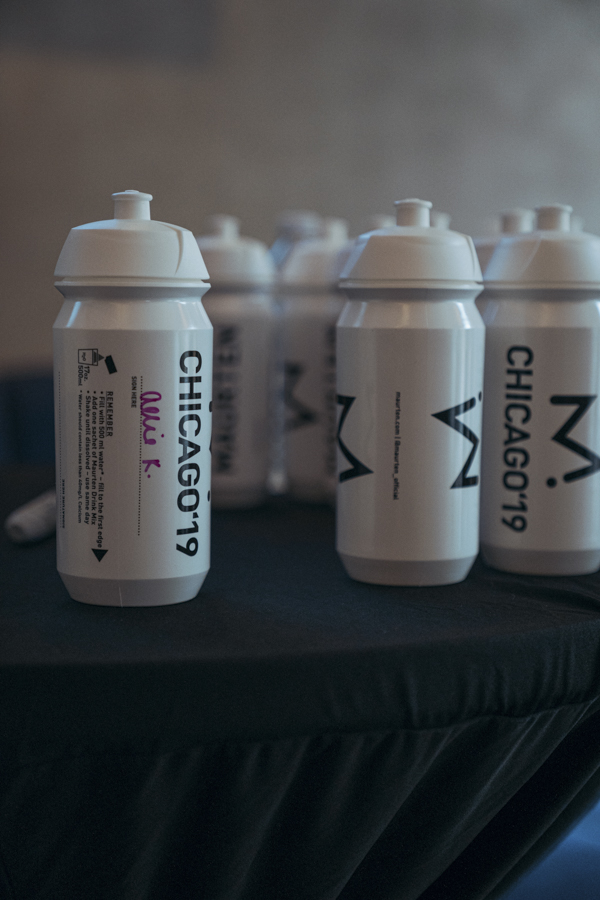 Q: As spectators, how should we prepare for race day?
MN: It is the busiest ridership day for the CTA in Chicago. So you can imagine how easy it is to get to north to west to south and our course is easy to navigate for our friends and family to get to where they need to go. All of that information is in the spectator guide and it's also in the program which, all of this information you should be receiving and just like me, I don't tend to read everything but in terms of making sure you have a really efficient and great experience I would definitely read that and read the information we send you in the next couple weeks. Also, have secondary plan in terms of where you're going to meet up. We deal with a lot of customer service issues race day, trying to connect family friends to the runner, maybe they're not just having a good day, they're looking for them, and there's a plan to meet people at the end of the night, post race party, etcetera. That's great to have one plan but in terms of what happens when you don't have a good day, always have that plan b ready to go.