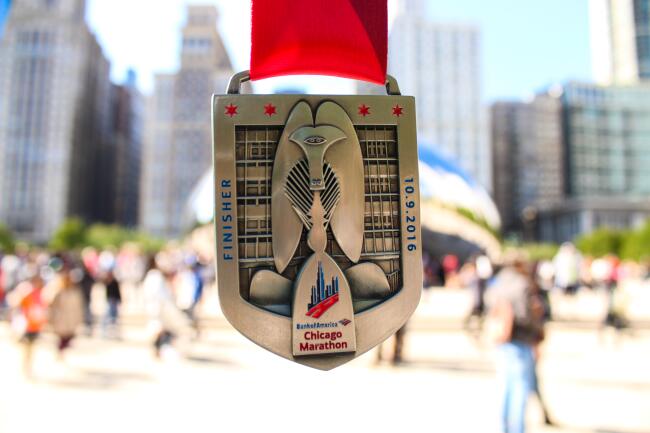 We're not sure how this was brought to our attention and we're not sure if we completely agree with it either.
Nonetheless, if you somehow have misplaced your 2016 Bank of America Chicago Marathon medal already or just ended up not receiving one, you can head to eBay to replace your hard-earned hardware but it might cost you a pretty penny.
We caught wind of the trend yesterday and sure enough, this year's medals are not only being placed for bidding on eBay but they're selling for over $60. Take a look yourself.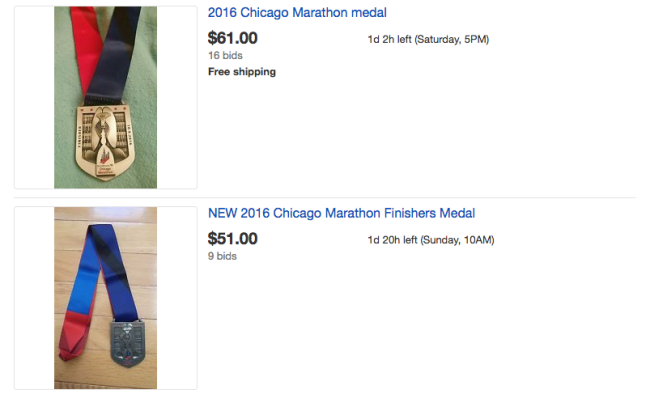 Some auctions even have a Buy It Now option of over $100. Yes, you read that correctly. One-hundred, with two zeroes. Blasphemy.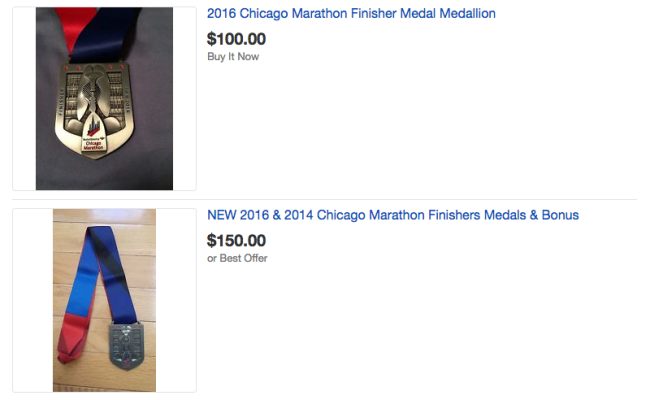 After training for 6 months to accomplish such a feat of running 26.2 miles, it seems a little harsh to put the medal that you have to show for it up for bid, no? Let us know what you think.