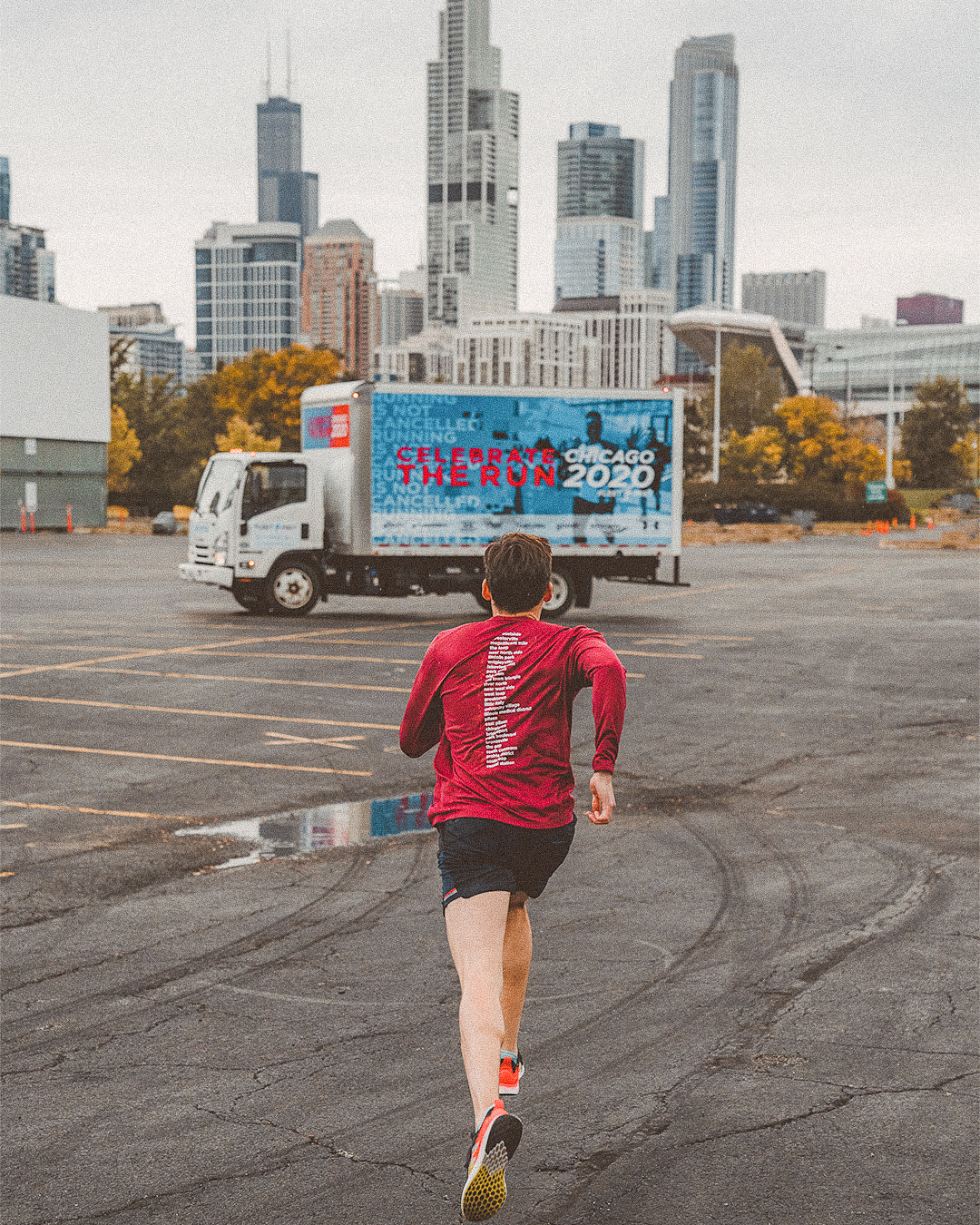 CELEBRATE THE RUN - CHICAGO 2020: Honoring the Marathon with Stories About the 26.2-mile Journey
Running is not cancelled. It should be celebrated - and when better than during the week that many would have been getting ready to run 26.2 miles through Chicago.
CELEBRATE THE RUN comes to life at Fleet Feet. In our stores, social media, and on the streets of Chicago with a mobile pop-up. We honor all those who continued their running journey - despite all the wrenches 2020 threw in their plans. We will tell tales about the Chicago course, it's neighborhoods, and it's people.
Over the next seven days, Fleet Feet will feature meaningful stories about individuals who make our city's marathon one of the greatest road races in the world.
Exclusive merchandise will be sold from the pop-up truck, in-store, and online. Purchase from the pop-up truck and receive a CELEBRATE THE RUN string bag.
View this post on Instagram
Look in these places for the CELEBRATE THE RUN - CHICAGO pop-up truck:
Monday, October 5th: Starting Line
12-2 p.m. Fleet Feet South Loop
4-6 p.m. at Monroe & Columbus
View this post on Instagram
Tuesday, October 6th: Northalsted
12-2 p.m. Fleet Feet Lakeview
4-6 p.m. at Broadway & Roscoe
Wednesday, October 7th: Charity Row
12-6 p.m. at Jackson & Racine
Mercy Home for Boys & Girls
Thursday, October 8th: Museum Campus
12-2 p.m. at Fleet Feet Lincoln Square
4-6 p.m. at South Parking Lot of Soldier Field
Friday, October 9th: Pilsen
12-2 p.m. at Fleet Feet Elmhurst
4-6 p.m. at 18th Street & Morgan
Saturday, October 10th: Chinatown
9-11 a.m. at Cermak & Wentworth
12-2 p.m. at Fleet Feet Oak Park
Sunday, October 11th: Bronzeville
7 - 9 a.m. Michigan Ave & 24th
1-3 p.m. at Fleet Feet Old Town