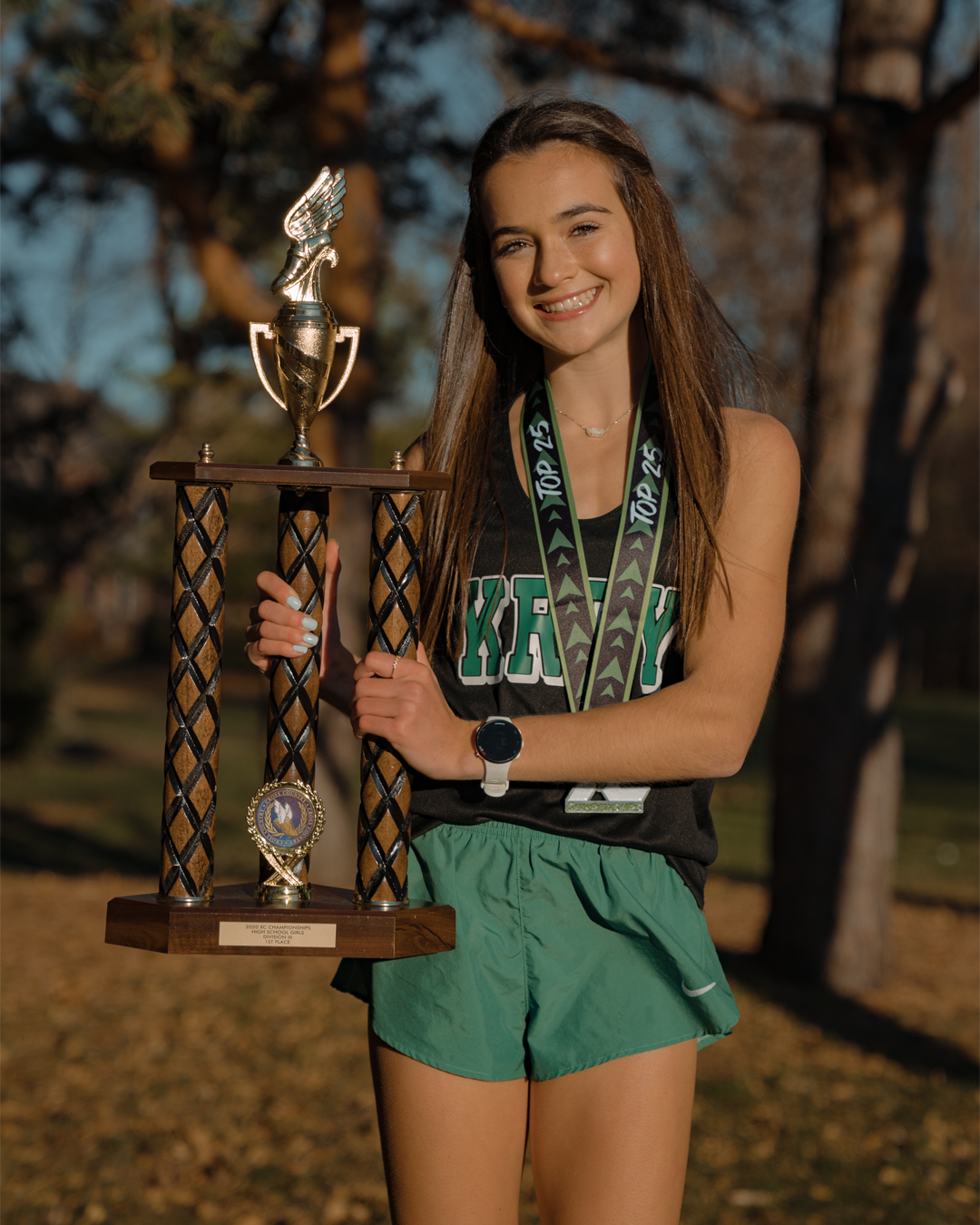 Bria Bennis started running when she joined the cross country team in 8th grade. Just two years into her running career, as a sophomore on the York Girls Cross Country team, she placed 7th individually at the regional meet as her team collectively won first place.
COVID-19 made it difficult to create a deep team culture embedded in collective support and rally. Bria had to rely less on her teammates, and more on her own intuition and training.
Her secret weapon? Her shoes. Despite only running for two years, Bria suffered a minor lingering foot injury. But after visiting Fleet Feet, Bria found a supportive shoe in the Karhu Ikoni that eliminated her nagging injury completely and has kept her injury-free.
With wisdom wise beyond her years and a healthy foot, as a sophomore, Bria's high school career at York High School is bright. We met up with Bria in Elmhurst for a quick shoot and interview to talk to her about the difficulties of racing during a pandemic, her goals, and the most comfortable running shoes she has ever worn.
Editor's note:

Wondering why the jersey says KROY? Your eyes aren't fooling you. For unofficial meets and races, the school cannot wear YORK gear due to state rules and regulations, so, the school developed KORY to run unofficial state and school meets such as the ShaZam Racing 2020 High School XC Championships.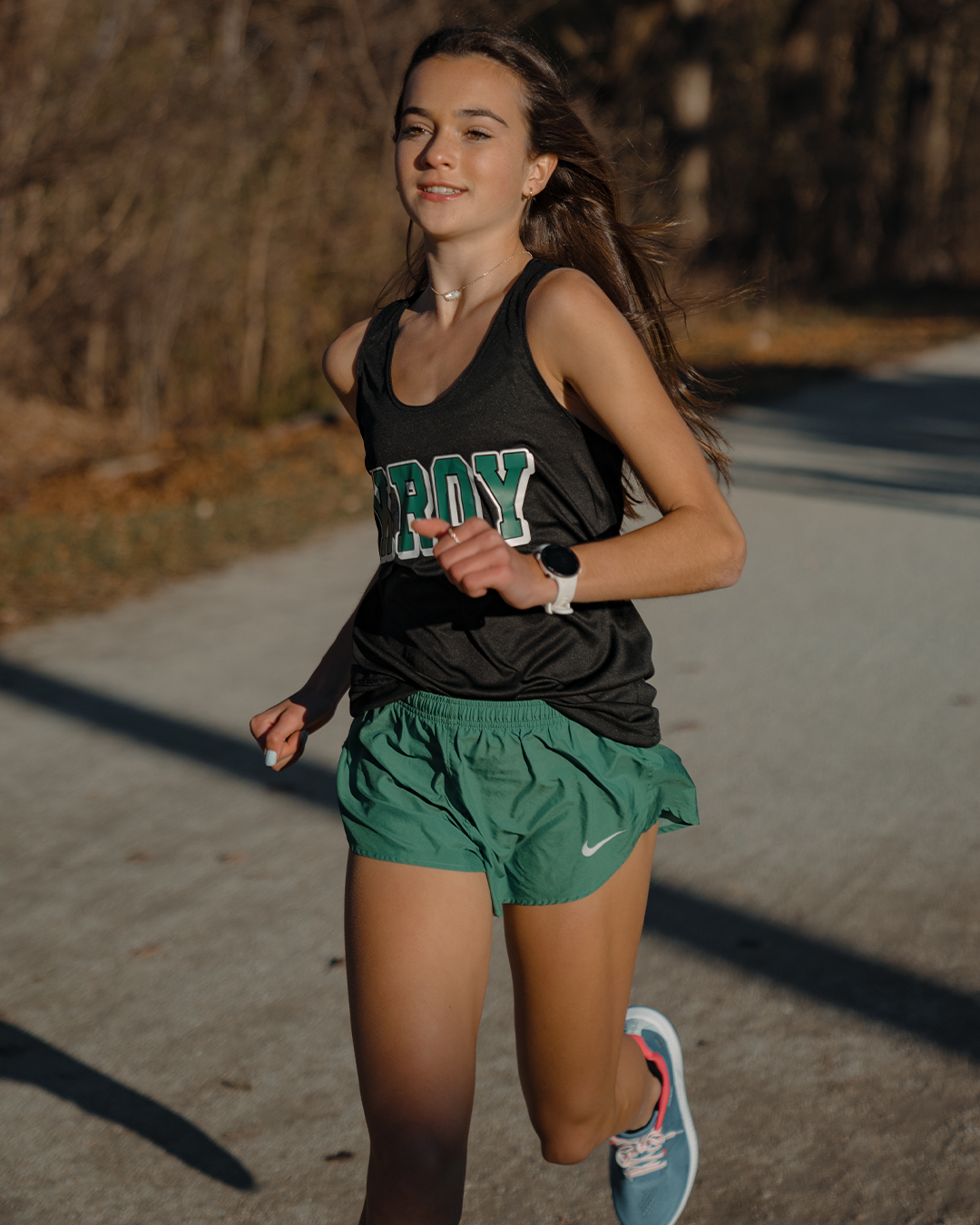 Where did you place throughout your season in terms of state, regionals, and sectionals?
Regionals I placed seventh. I ran the all-sectional race, which is, I think top 10, maybe top 15. In the state meet, I placed 17th.
I read that this was the "unofficial" state meet. Why was it "unofficial"?
Because of COVID, the IHSA decided that they were not going to host a state meet this year. MileSplit decided to take it on themselves and create a meet, which the top 20 teams in the state were invited to. It was just a big race that was flighted and had more safety precautions because of COVID.
Was it difficult to focus or prepare for the season compared to last year?
This season definitely had its difficulties because of COVID and all the different circumstances that came with it. We just went into the season trying to make the most out of it and it ended up being really great for us.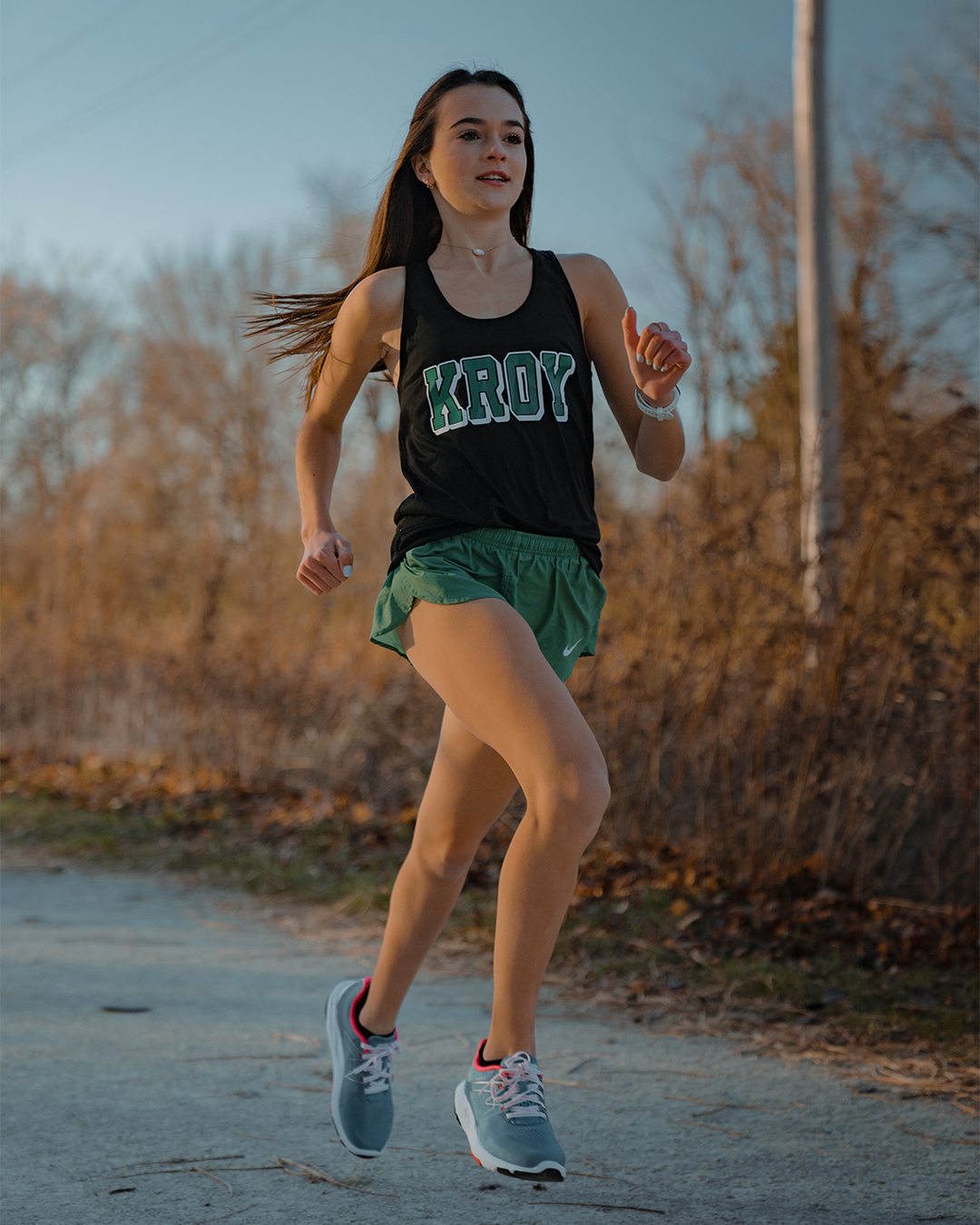 What were some of those difficulties?
We only had dual meets instead of big invites and usually invites make meets a lot more exciting and create a bigger competition. They feel more real. It was difficult to find the motivation within us to perform our best and push ourselves during the races when there were only maybe 14 people in a race, or, at most 40.
How has COVID affected your season the most?
I would say just the structure of the entire season. During practice, we didn't get to interact with the other groups in our team as much so the team aspect wasn't as big.
What are your goals for next year and the year after that?
My goal for next year is to just improve. To get a new PR is what we usually strive for. To better my time and maybe place a little better at state. There was a little mix-up that happened at the state meet and it caused my place to go down because our time was wrong. But I just hope to do better next year, even though I'm really happy with how I did. Last year at the state meet I got, like, 100-something place, and this year I got 17.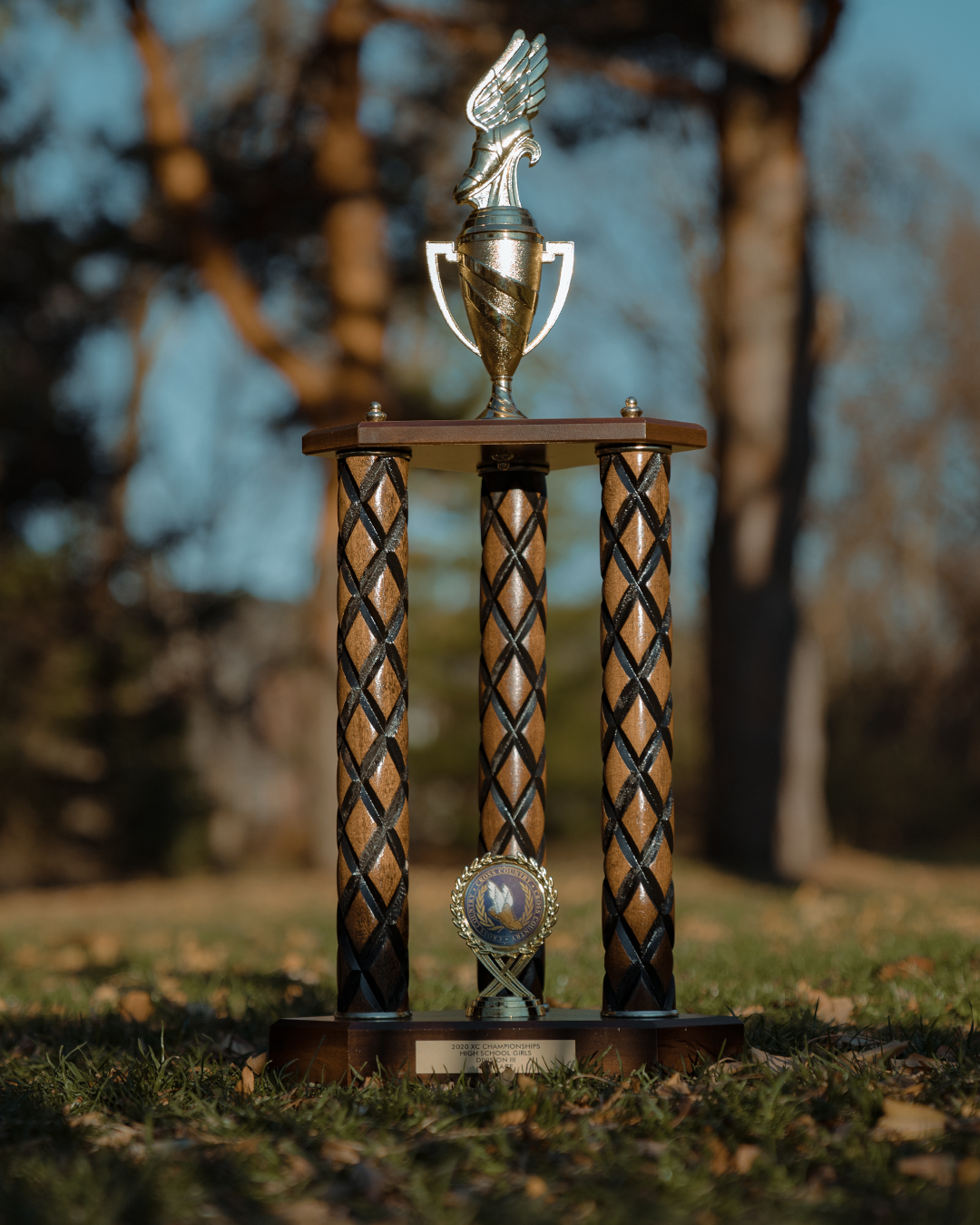 Other than a tangible goal like placing better at state, are there any other goals for you personally?
One of my goals is to find within myself to push myself harder because a lot of cross-country is just pushing yourself as hard as you can. There's obviously so much training that goes into it, but for the actual day of the race, you have to push yourself during the meets when it gets hard.
What do you like about the Karhu Ikoni shoe?
I love this shoe because it's honestly the most comfortable running shoe I've ever worn. I haven't been a runner for that long, but I think this is my third pair of these shoes, and I've only had a total of five shoes. They're super supportive. What made me change from my previous shoe, which I don't remember what it was, but, I had a little bit of an injury on my foot where it hurt to run and to walk. I went into Fleet Feet and I asked for a supportive shoe to help with that injury. These have completely helped so that I don't have the injury anymore. And I haven't gotten injured since.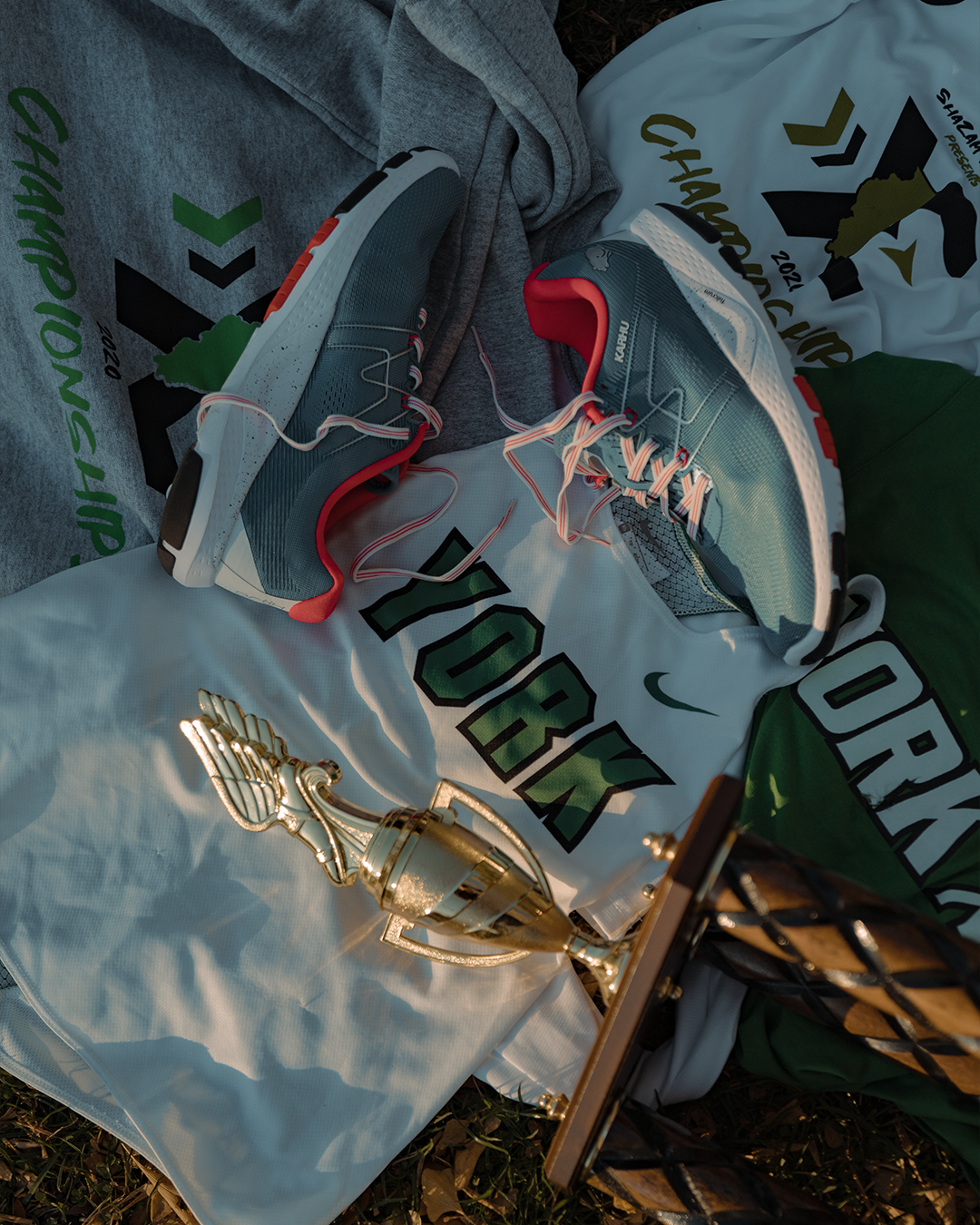 For what type of workouts do you wear the Karhu Ikoni?
I wear them for all of my training. So anytime I'm running, except for a meet, I wear these Karhu's, whether that be recovery runs, long runs, tempo, or speed workouts.