Fleet Feet Chicago hosted it's first ever 'Blue Jean Mile' with ASICS earlier this month in order to raise awareness and funds for the National Alliance on Mental Illness (NAMI.) One of our participants, Marin, has her own unique story with NAMI and we wanted to share that with you all.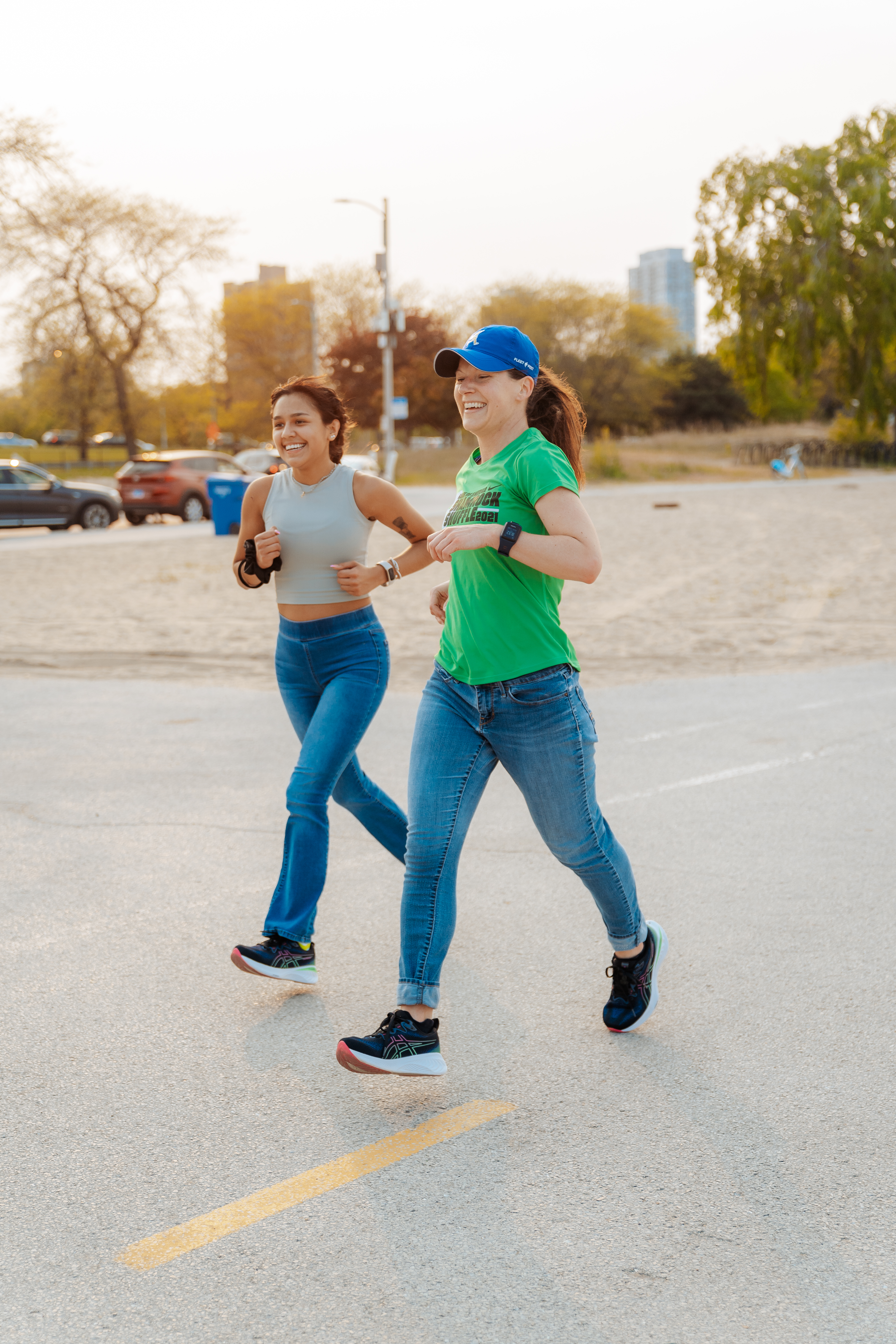 Q: How long did you work for NAMI?
Marin: I started with NAMI right out of college as an intern at the national office in Arlington, VA in the summer of 2006, then was hired on at the end of the season and stayed for 7 years before leaving to relocate to Chicago.
Q: What did you find most meaningful about the work you did for NAMI?
Marin: As a truly grassroots-powered, compassionate staff and volunteer-run organization, NAMI provides vast resourcing of education, support and advocacy across the country for serious mental illness conditions. From its Helpline to family and peer supports, personal advocacy programming, state and national policy advancement, there's no shortage of efforts to reach all affected. I was inspired by my colleagues and leaders around the country demonstrating that no one is alone in recovery and the fight for better mental health awareness and access to high quality systems of support.
Q: How did you hear about the Blue Jean Mile event?
Marin: I remember first reading about Johnny Gregorek breaking the world record in 2020 to honor his brother and raise money for the NAMI NYC Metro chapter, then get increased support from ASICS in 2021 on the
Fleet Feet blog
and it of course caught my eye then as a former NAMI employee and continued supporter. This year when I saw a Fleet Feet Chicago email feature the local event, I jumped to register.
Q: What did it mean to you to once again support an organization you care about through your fitness hobby?
Marin: Running is essential to my own mental health. I also enjoy when I can pair running with giving back to good causes, as I often do in choosing races and now as a charity team member for the Chicago Marathon, including running this upcoming Bank of America Chicago Marathon with Team ChiParks. Including NAMI in that mix with the Blue Jean mile was a no-brainer.
Q: What would to say to recruit someone to run the event next year?
Marin: Running isn't always about grinding out the miles. It's always great to find a reason to get out there with others and sometimes take on a new (maybe goofy sounding) challenge, like running in jeans. Next year I want to see many more runners join in and make a bigger visible statement for mental health awareness. It was so fun to do this year and so meaningful. Thanks to Fleet Feet and ASICS for supporting such a great event.