Earn your beads at the Mardi Gras Fun Run, at our Old Town and Elmhurst locations this Monday, February 27th at 6:30pm, complete with Hurricane and Hand Grenade mixed drinks, and New Orleans cuisine! 
For every lap you run out on the course, you'll pick up a strand of beads. At the end of the run, cash in your beads at the end of the run for raffle tickets for a chance to win some great Mizuno gear. The more beads you collect, the more raffle tickets you get, the more chances you have to win!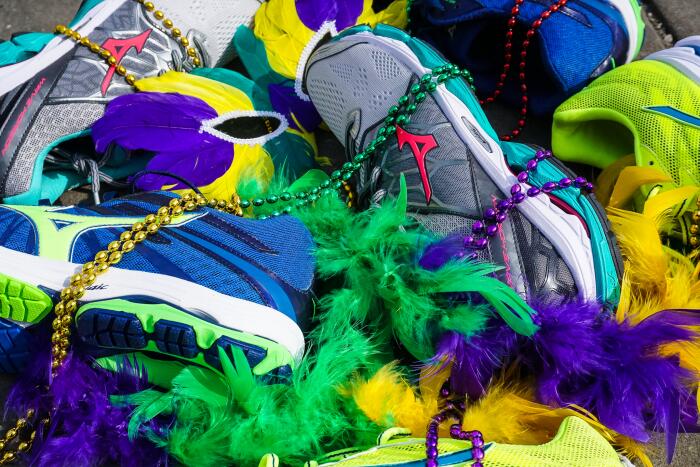 Mizuno will be offering shoe demos of the Mizuno Rider 20 and Mizuno Inspire 13 for you to try during your run. 
Fill out the form below to reserve your spot and get in on the on fun of Mardi Gras! 
Fields marked with a * are required.