2020 Erlanger Chattanooga Half Marathon Training Runs
presented by Fleet Feet Chattanooga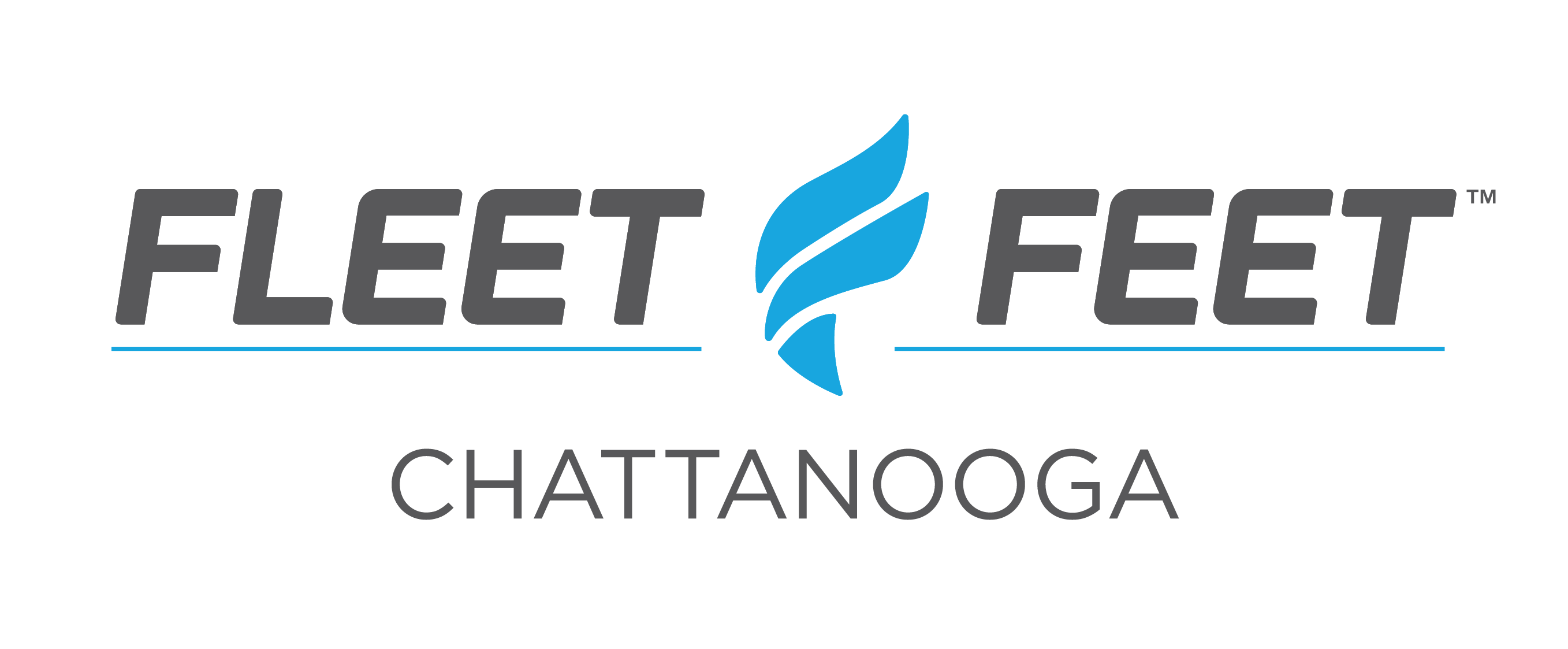 Join the tens of thousands of people who challenge themselves every year to the fastest growing distance race in the country – the half marathon. This terrific 13.1 mile distance race in Chattanooga is challenging and achievable. Our programs target runners of all levels & abilities for anyone who can currently (as of December 9th) run 4 miles to finish their first half marathon or improve over previous performances.
Each Saturday run will include restrooms, a place to store your keys/belongings, route maps, water stops & a fun, friendly staff.
The training plan includes a free weekly group run that begins at 7:00 AM on Saturday mornings, starting on December 14, 2019 and running consecutively thru Saturday, February 29th, 2020. [Please note that group runs may begin earlier than 7:00 AM as you get into heavier mileage later in training.]
Chattanooga Marathon
participants interested in joining the free training program will meet at Fleet Feet Chattanooga at 307 Manufacturer's Road, Chattanooga, TN (near Whole Foods)
Each Saturday's run will include restrooms, a place to store your keys/belongings, route maps, water stops & a fun, friendly coaching staff.
We will also have a Monday night run at Fleet Feet Chattanooga at 6pm beginning Dec. 9th.
Before You Start, A Note About Base Mileage
The training plan below mentions base mileage. For those new to running, base mileage is the total number of miles a runner walks or runs in the course of one week. The key to injury prevention during half-marathon training is having an adequate "base mileage". Most new runners skip their training runs during the week and try to make up for it by running long on the weekend. This is a recipe for injury. We encourage all runners to develop an adequate weekly base mileage and average 3-5 days per week of running/walking leading up to starting their training plan for the Chattanooga Marathon. Additionally, weekday training runs during half-marathon training are just as important as the weekend longer group runs for a successful and injury-free half-marathon experience.
Runners should wear appropriate running attire and will be asked to sign a release waiver prior to participating in their first group training run. Runners are asked to please plan for their own hydration needs. As the group runs move into heavier mileage, water stations will be provided, but the first few runs will not include water stations.
Beginners are encouraged and welcomed to attend the free training runs – we love first-time runners! For beginners, a base mileage of 8 miles per week prior to training (essentially, 2 miles per day, 4 days per week) should suffice. You should also be able to run/walk three miles at a time without stopping prior to our first group run.
Intermediate runners have a little more experience with distance running – perhaps you are stepping up your distance from a 5K or 10K, or maybe you have run half marathons before and are looking to improve your training. We ask for a base mileage of 12-15 miles per week for our intermediate group, and the ability to run three miles without stopping prior to our first group run.
2020 Erlanger Chattanooga Half Marathon Training Runs presented by Fleet Feet Chattanooga
Program Start: December 9th, 2019
Program Fee: Free