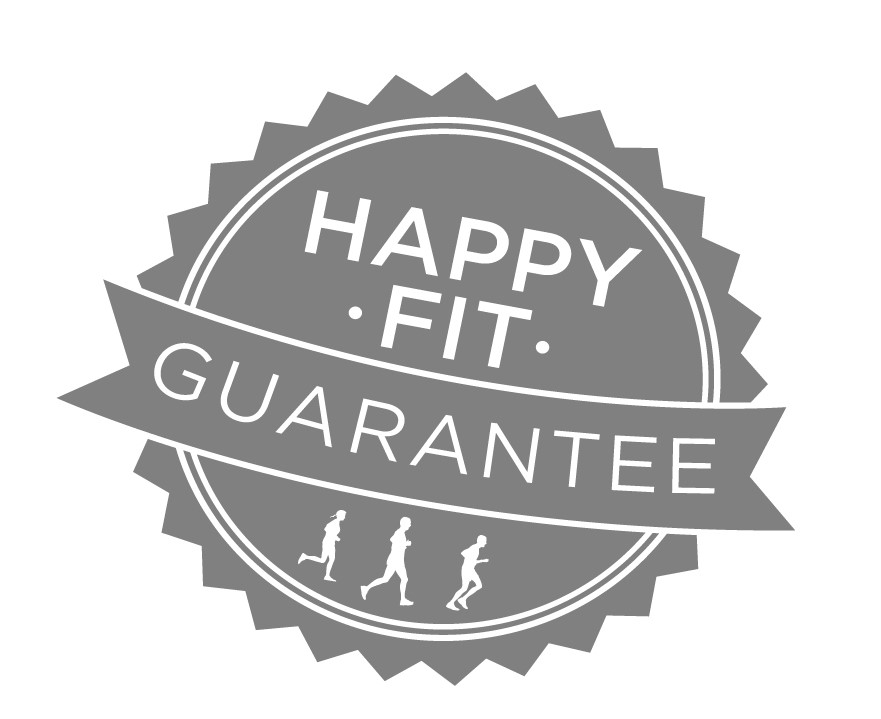 Fit Matters.
And at Fleet Sports, so does your happiness!
If an item you purchased at Fleet Feet or FleetFeet.com doesn't make you happy by the way it performs, looks, or fits, we'll take it back within 60 days for an exchange or return.
It's our promise to you!
Fit
Our staff is highly trained at fitting you for the right gear, whether it's shoes, clothing, sports bras, etc. In fact, we are all about helping you find the proper fit. However, we know that occasionally a product may not fit or work properly for you after you have purchased it. Please bring it back and our fitters will help figure out the problem and come up with the right solution.
Life Expectancy of Shoes
A pair of standard running shoes will last somewhere in the range of 300-500 miles. For our average customer, this means replacing shoes around every six months. However, there are a lot of factors that will influence how often your shoes need to be replaced. For example, a lightweight trainer will last fewer miles than a more traditional running shoe. What you do in your shoes, the surface you are on, the frequency of use and many other factors will affect the length of time that your shoes will last. If you wear your running shoes to work all day, every day and stand on a hard surface, it is not unusual for your running shoes be worn out in as little as a month or two.
Medical Issues
If you have an injury or ailment, getting fit for the right type of shoes can go a long way in aiding recovery. Many of our other injury prevention and treatment products can help too. If you are healthy, these products can help keep you healthy. Just keep in mind that we do not carry any magical cures. We have products that will aid in recovery when used consistently. We are not medical professionals and cannot diagnose injuries, but we can help you get on the road to recovery.
Competition Shoes/Spikes
We carry a great selection of road racing shoes and cross country and track and field spikes. These shoes are designed to be lightweight and fast. As a result, they do not last as long as a pair of training shoes. It is typical to only get one season of use out of a pair of competition shoes. The uppers are also not made to withstand getting spiked by other competitors, so be careful!
Defects
We are very selective in only choosing the best brands and products and we stand behind everything we carry. It doesn't happen often, but if you encounter a manufacturer's defect we will gladly exchange the product for one free of defects or a different product, or we will refund you the purchase price paid for the item.