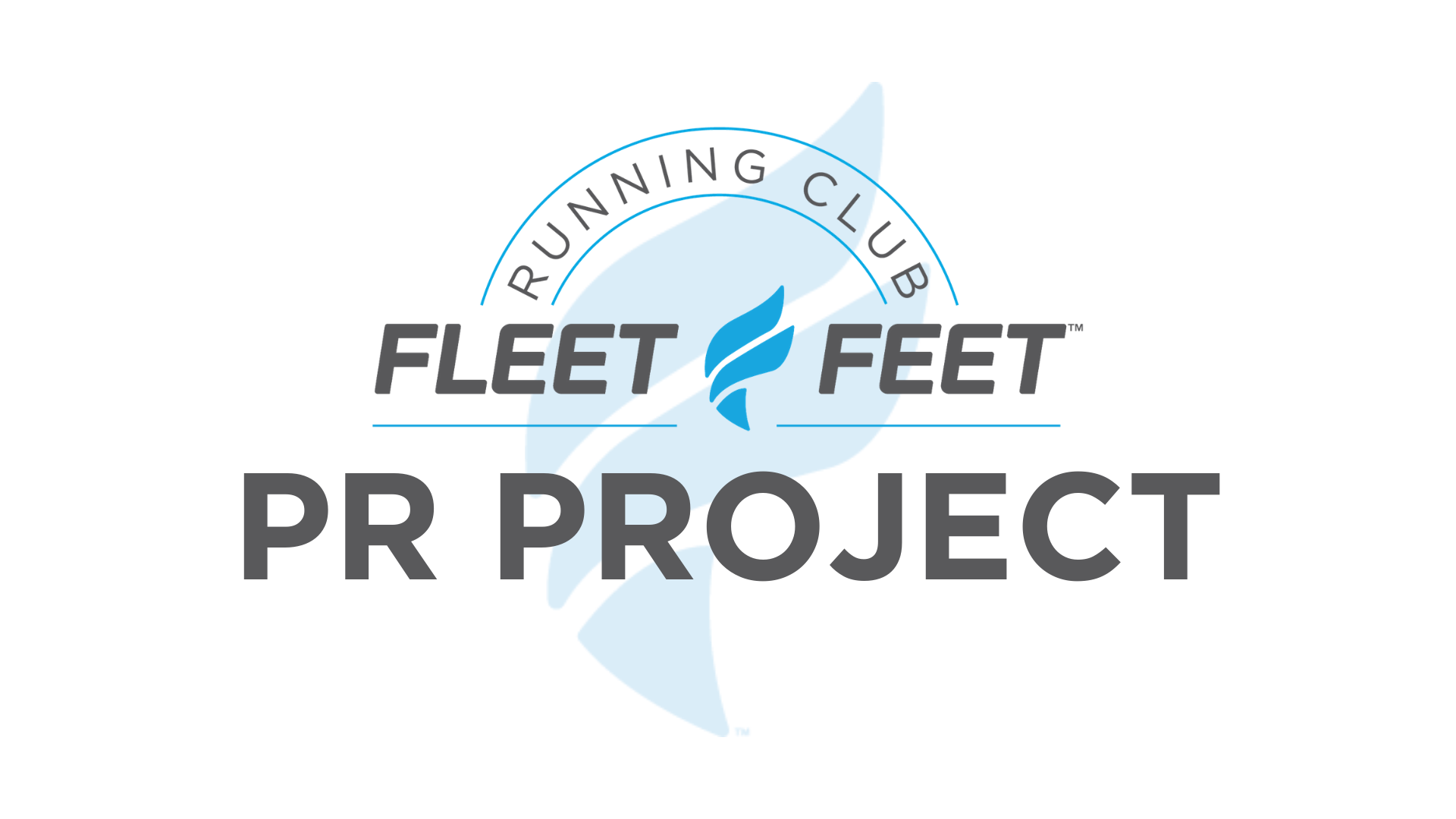 Introducing the PR Project, a training group dedicated to bringing out the best in each of us, through weekly workouts, coached runs, and year round training. In these unprecedented times, having a safe, supportive, and empowering environment is crucial - come see for yourself!
We are united in our love and respect for the sport of running and express these attitudes by cultivating an inclusive community of self-motivated, competitive, and compassionate athletes of diverse backgrounds and paces. We embrace the challenges that training and racing present; consistently support our teammates in their goals and accomplishments; yearn to become better, faster, and stronger versions of ourselves; and share our joy with others by having fun throughout the process. While races and training looks a little different these days, we're still here to support you - whether in-person or virtual, we can help make your training productive, fun, and give structure to the weeks and months ahead.
Start Date: Ongoing. Enrollment is $50/month and you are welcome to sign up at anytime in the year. Workouts will run from January to Early December, with an occasional suggested week off. **In-person and virtual options available!**
Season Logistics: We will stagger all start times to separate our runners to maintain a safe distance between each other. You will receive a sign up sheet each week to pick your time slot, and will need to RSVP for each workout.

Monday Nights starting at 5:30 pm - the UNC Track (we will mostly use the outer gravel loop)
Thursday Mornings starting at 6 am - Bean Traders Coffee Shop off of the American Tobacco Trail
Saturday Mornings starting at 7 am - Alternating locations between Carrboro, Chapel Hill, and Durham

Goal Race: Over the Winter/Spring season we will be offering a number of Time Trials (5K, 10K, etc) over the course of the season to give you something to work towards and test your fitness. However, you are more than welcome to train for any race (in-person or virtual) that you'd like!
Cost: $50/Month
This is a coached training group designed to:
Help you physically and mentally prepare to run a personal best in a your choice of race
Provide you with the training knowledge to become faster and stronger
Build community and camaraderie to all participants who are looking to push their training to the next level
Support all levels of runners training through the Pandemic
Program Benefits:
Program lead by knowledgeable coaches, where you have the option to meet up to 3 times a week with your group (see safety measures below related to COVID-19)
Group training where you will be surrounded by other dedicated and driven athletes
One-on-one Goal-Setting with the Coaches at the beginning of the season
Your own Custom week by week Training Plan
Pacing and Race Strategy Tips
Access to Coaches via Zoom at least once a week outside of group workouts
Monday Evening Speed workout at the UNC Gravel Loop
Thursday Morning Tempo workout at Bean Traders Coffee Shop in Durham (stick around for coffee after)!
Saturday Morning Long Runs around town, routes provided with options to circle back to your car for water/nuun/snacks
Emphasis on Strength/Hill Training to help make you a stronger runner on a hilly or flat course
Weekly Email Correspondence with workouts, training tips, and special offers
Virtual physical therapists through partnerships with Balanced Movement Studio and ATI Physical Therapy
Additional support through our Strength Training Partner at RunStrong Strength. You have the options to add personalized strength training sessions or strength train with the group. More details will be released once you register.
Program Schedule:
Monday Evenings starting at 5:30 pm – UNC Gravel Loop – Speed Workout
Thursday Mornings starting at 6 am - Bean Traders Coffee Shop - Tempo workout
Saturday Mornings starting at 7 am – Location Varies – Long Run - optional to do with the group/can do on your own
*all locations are subject to change depending on circumstances, you will be given each week's workout at the beginning of the week*
COVID-19 Safety Protocols:
You will be required to RSVP for each run/workout, we will send out a sign up sheet each week. Each time slot will have space for 5 to 10 people.
All workouts and runs will have a virtual option in addition to an in-person option. If you do not feel comfortable meeting in-person we will gladly support you virtually.
We have one zoom meeting scheduled each week to touch base and provide the community and team support. Additional opportunities to zoom with your coaches for a check in or to get training advice are available!
Through the month of January, masks are required for the full run. We feel this is the safest way for us to hold in-person training due to the surge in COVID cases. We will evaluate the situation at the end of the month and adapt our policy as we see fit.
6 feet of social distance will be required at all times.
Please bring water/nuun/fuel with you to all workouts. We do not have the ability to provide communal water and/or nuun.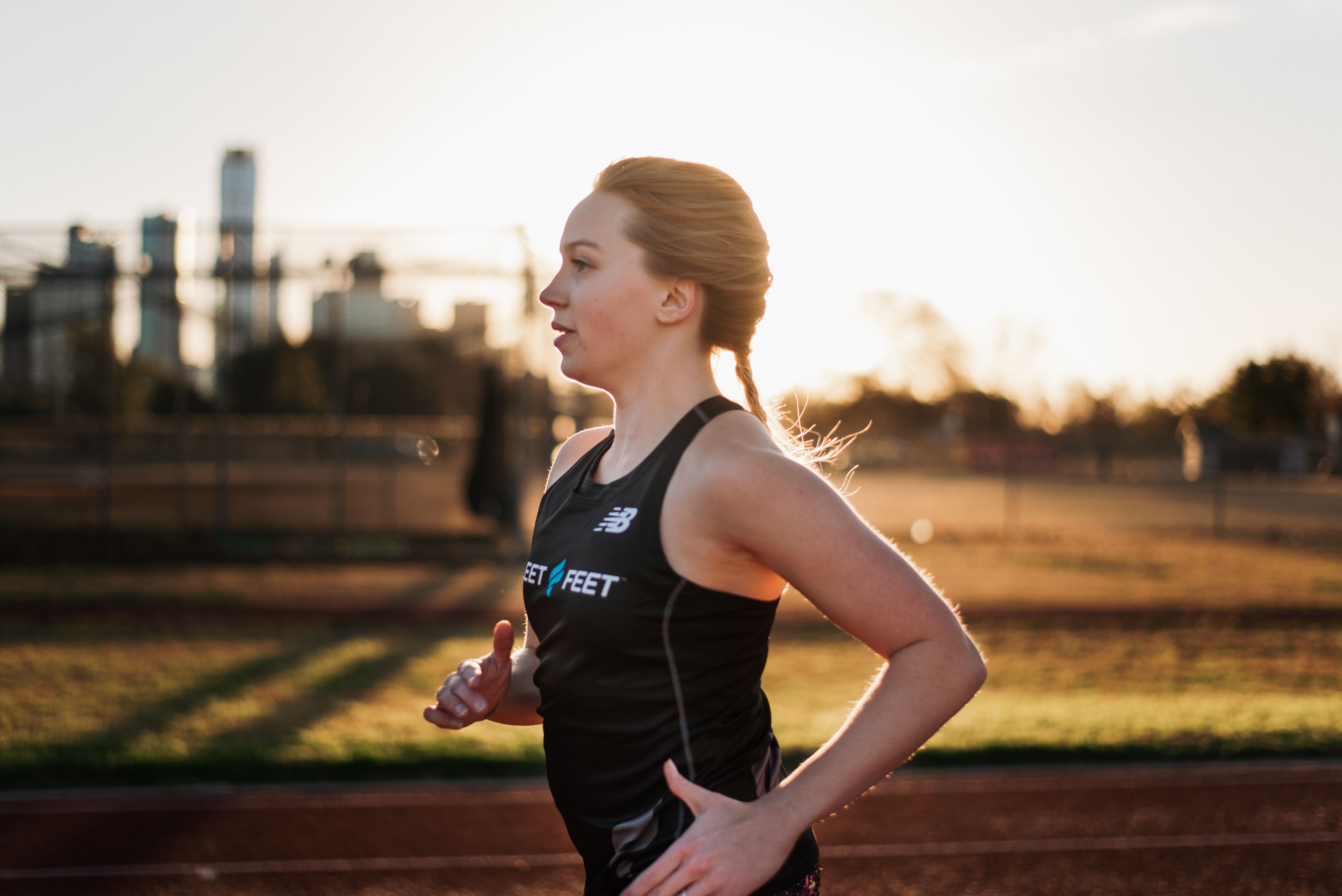 What to expect at Saturday Long Runs:
The Saturday Long run focus is on time on your feet. We use the long run to build up our endurance so that we can finish our distance races healthy and happy! Overall, these long runs should be at a very easy pace. We don't want to race through the long runs because it will ultimately come to us feeling like we've 'raced' every weekend - our bodies will be tired and it increases the likelihood of injury. These long runs are supported with pre-determined routes, turn-by-turn directions, and access to your Coaches for questions, advice, jokes, etc. A sample route can be found here. Typically, we run loops from a central point so that we can have access to bathrooms/water in your car/coaches. This also allows our participants to train together, while doing different distances. **Due to the COVID-19 pandemic we will not be able to have communal water and nuun. We require you to bring your own to carry on the run and have at the end of your workout.**
Participants must be comfortable running at least 6 miles on their own and we recommend an average weekly mileage of at least 20 miles/week. Participants must be 18 or older. Please contact the Training Program Coordinator, Nora (nora.ayers@fleetfeet.com) if you have any questions.
Program Start: Ongoing
Program Schedule: Mondays at 5:30 pm, Thursdays at 6 am, Saturdays at 7 am (rolling times due to spacing out runners)
Program Fee: $50/Month
Description: Introducing the PR Project, a training group dedicated to bringing out the best in each of us, through weekly workouts, coached runs, and year round training. You'll receive a custom training plan and workouts geared towards your race of choice. Our Coaches will guide you towards being the best athlete you can be. Registration is available at $50/month and you can register anytime in the year.