Although it was a year for crazy weather, the runners and walkers of Fleet Feet Carrboro & Durham powered through it all. As a News Years Resolution we started a totally new program – Make it a Mile. These participants made it their goal to run and walk a mile through some of the coldest weather in January. Meanwhile, we kicked off two great distance programs - the Run Happy Half and Full Marathon Training and the 10 & 4 Mile Training. The No Boundaries Beginner 5K group got rolling and by February all our groups were trying to find creative ways of staying fit through the snow and ice. We even turned one Saturday long run into a core workout from the Durham store.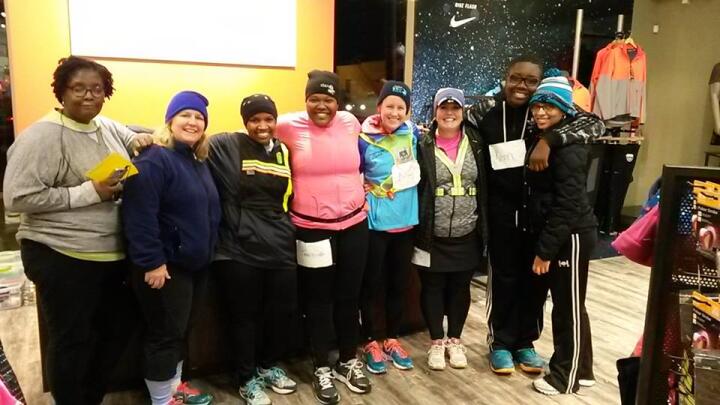 Everyone stayed strong through the next couple of months, and those cold, wet and icy weeks soon turned to mild (perfect) North Carolina running weather. April brought some hot, humid and toasty weather for the Rock n' Roll Raleigh Half & Full Marathon and our awesome distance program sponsor, Brooks pulled out all the stops to bring the Run Happy Island Bus to the Tar Heel 10 Miler. The No Boundaries runners and walkers had a blast at the Girls on the Run Spring 5K at the American Tobacco District in Downtown Durham.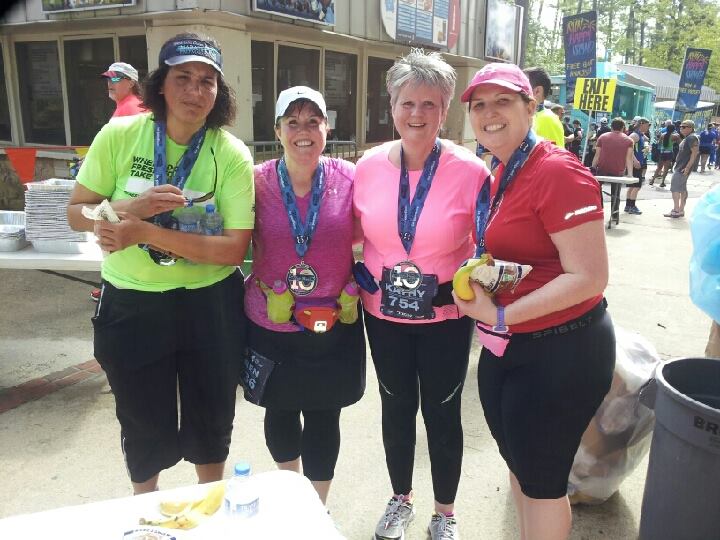 May brought a lot of running fun with the Not So Normal races – a community 5K, 10K and Half-Marathon that ran through downtown Carrboro. The Fleet Feet Staff, training program participants and local community all came out to run and walk in a not so normal way.  Our first ever Summer Speed Series started with a bang! As a continuation of our Adidas sponsored #mondaycrew/Boston365 training group from the spring we grew from 13 participants to 65 in the summer! We ran very sweaty circles around the UNC Track in Chapel Hill and Duke Track all while working on managing the heat. Our friends Brian Beatty of Balance Movement and Tyrone Irby of Choice Fitness and Sports Performance came out to help us all with some strength and conditioning, while Lizzie Lange of Circle Up Consulting gave us 'positive self talk' tips to help us take our training to the next level.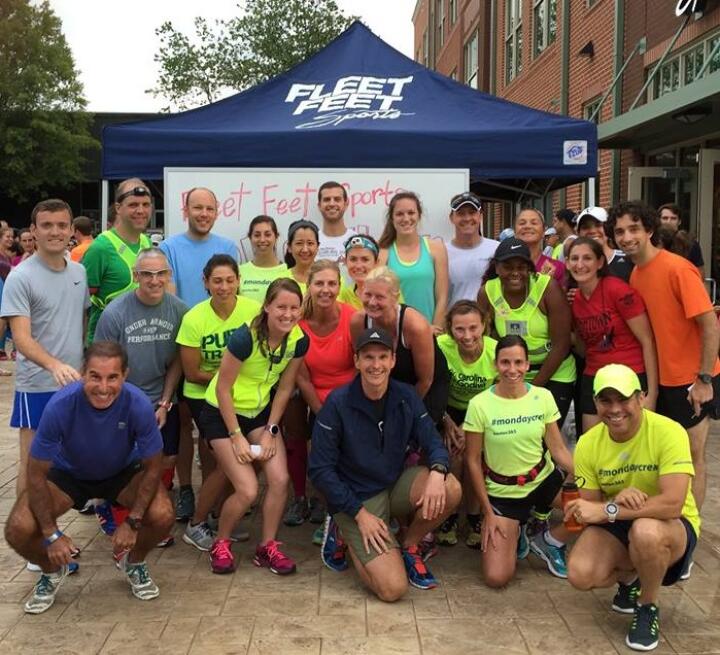 The Speed Series and No Boundaries participants tested their fitness out at the Cardinal Track Club's Four on the Forth race in July. Freezy pops and cowbells at the finish line made the sweltering morning more enjoyable. July also brought the Carrboro Store's Pub Run and Training Programs together for a Power Hour to see how many miles we could all run in an hour. The answer? 137 people for a combined 700.7 miles. The summer training ended with the Speed Series heading down to Winston-Salem for the Beat the Heat 5K where we got to rub elbows with North Carolina's fastest as part of the USATF NC 5K Championships.
With the heat still raging we moved into our Fall Training season. The beginning of August brought the start of No Boundaries, the 10K & 5 Mile Training and another Half & Full Marathon season. Our #mondaycrew continued to hit the UNC track on Monday nights for their speed training which was a great supplement for anyone's 5K, 10K, Half or Full Marathon training. The biggest highlights of the fall included our No Boundaries participants finishing their goal race the Chatham County Alzheimer's NC Walk & 5K at Galloway Ridge in Pittsboro. Some jumped for joy as they finished their first 5K.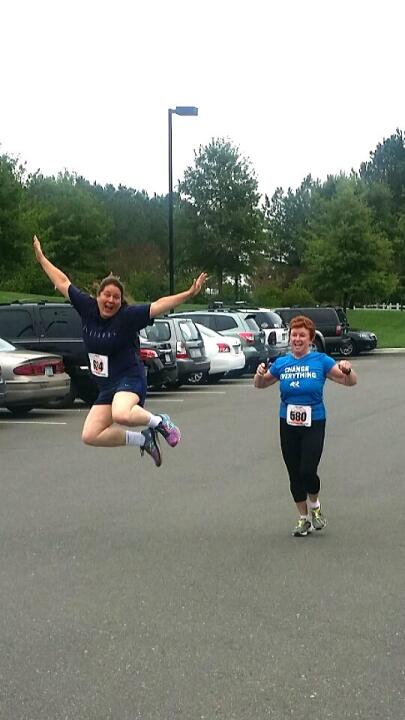 Next, the 10K participants swam their way to a wet, hurricane finish of the Carrboro 10K, the second race in the Le Tour de Carrboro series. Remember #werunjoaquin anyone?!
Because of that soggy 10K race we were granted good running karma and the Bull City Race Fest did not disappoint – it was a day full of hills, food trucks, beer and strong runners and walkers! We had a fantastic showing from our Half and Full Marathoners as they either finished their goal race or used the Half Marathon as a tune-up for a November race. The November and December racing months had our runners and walkers at the City of Oaks Half & Full Marathon and the Outer Banks Half & Full Marathon (to name a few) and our final No Boundaries group at the Sports Endeavors Reindeer Romp 5K.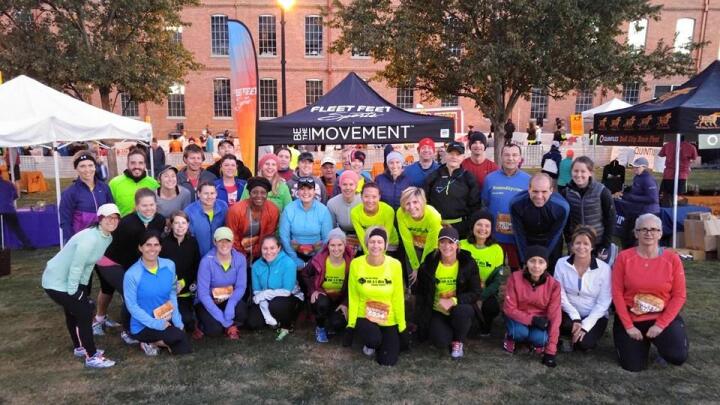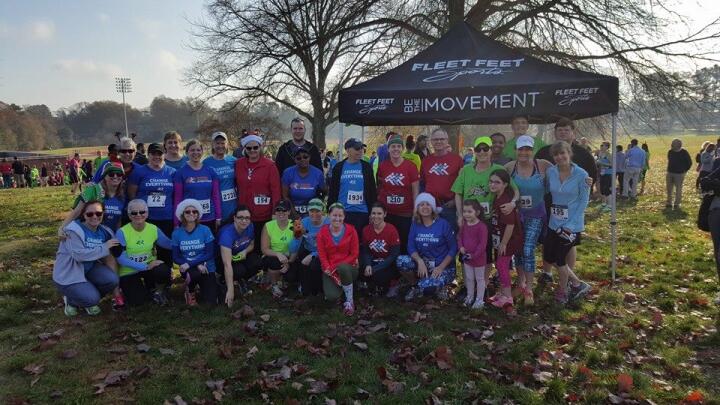 Our Winter Trail Program is still going strong – slopping through all the mud and learning how to cross the creeks and streams in Carolina North Forest as they prepare for the TrailHead's Little River Trail Races on January 16th.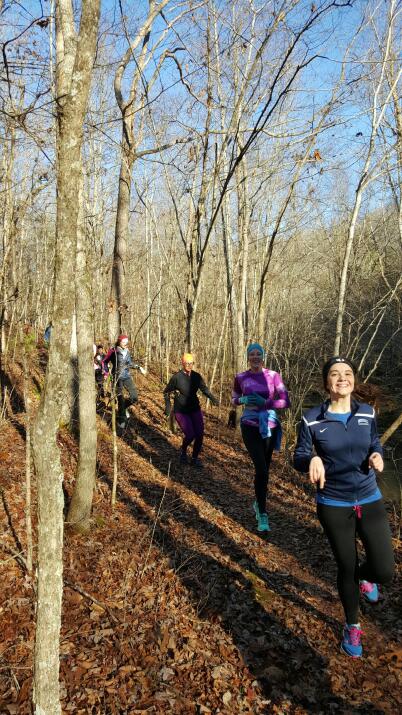 Out of all this, the biggest highlight of Fleet Feet Carrboro & Durham's year has to be when the humble and ever-inspiring Asics athlete Deena Kastor came to visit! She ran with the Pub Run, shared beers with us at Yesteryear's Brewery and told us to "shoot for the stars".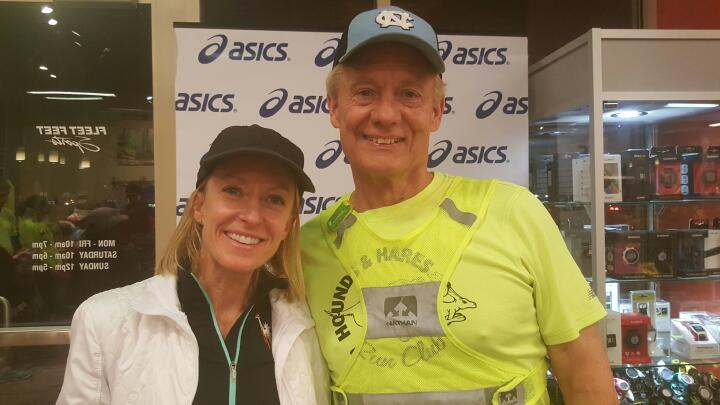 Overall, we've had a pretty good year. For some it was full of first miles walked, others new marathon personal bests and for some, just about being with their running community. It's been full of weather – ice and rain, snow and sun. Good running days and bad running days. But it's never fully stopped us from getting together and having some #fleetfeetfun. We can't wait for all the amazing things that 2016 will bring and we hope that you'll be along for the run.
Best wishes for a #getFIT2016,
Nora & the rest of the Fleet Feet Crew