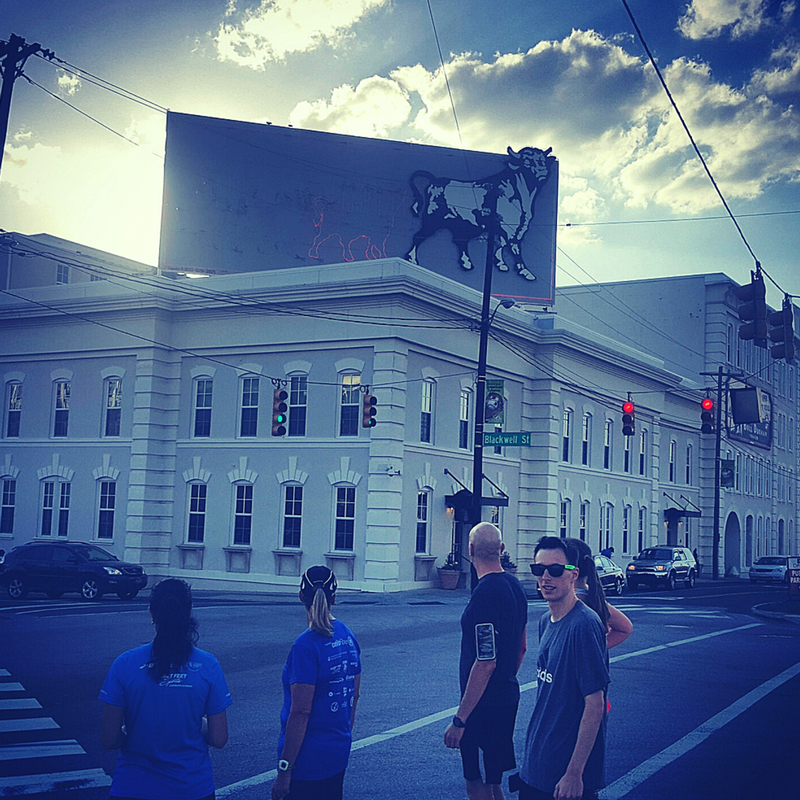 WELCOME!! We're thrilled that you are interested in joining Fleet Feet for our free weekly run, held at Ponysaurus Brewing, every Thursday at 6:30 pm.  The run begins and ends at Ponysaurus Brewing, located at 219 Hood St., in downtown Durham.  All abilities, levels, and speeds are welcome.  
Fleet Feet Durham staff will be onsite to check in all attendees.  Following a few short announcements, the run will leave Ponysaurus Brewing at approximately 6:30 pm.  Staff will have route sheets with turn by turn directions at check-in but you can always find the 3 Mile Route here or the 5 Mile Route here.  
Bringing a friend with you to #PonyRun? Save time by asking them to pre-register online: Fitvil. 
Finally, Pony Run has it's own Facebook page!!  Please check out the page, give us a like, invite your friends and share your #PonyRun pics....we'd love to see them!  Or tag your pics with #FleetFeetFun and #PonyRun on Instagram.