The Fleet Feet team is comprised of the most passionate individuals in running specialty. Their focus is centered around giving our guests the best possible experience time after time as well as ensuring you achieve your needs in lifestyle, fit, customer service, training and product.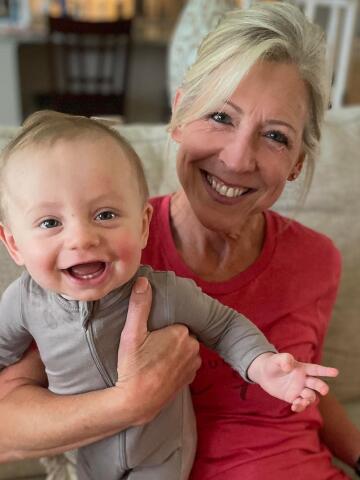 After a successful career in technology, Denise wanted to get involved helping young athletes and school sports programs that were experiencing the financial burden for young athletes to play sports. To fulfill that need, Denise brought to Georgia the Sports Image Inc. franchise (2014-2019), a sports marketing company that connects businesses with community involvement events and recreation programs through sponsor-generated funds. This benefited our sponsors giving them a distinct advantage for community exposure through innovative activation activities, such as onpremise engagement and social media marketing and benefited school athletic programs by providing much needed funding. Over the past 15 years, Denise has enjoyed training and participating in triathlon and running races, completing over 13 running races, 3 half marathons, 3 half Ironman's and over a dozen triathlon's.
Art's first job was working at one of the first specialty running stores in the industry in 1978. He worked at one of the 1st running stores in the nation located in Florida. This is where he became passionate about everything to do with running. Art worked there for 7 years while getting his education. After working in the broadcast industry, Art decided to make a change, and during that pivotal time when moving into the Technology industry, Art went back to his roots and and jumped back into the running business. After many years in the corperate world Art has decided to follow his dream and open a Fleet location up in Northwest Geaoria.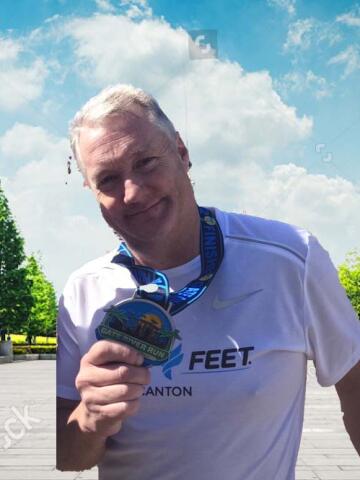 Kelly Starnes
General Manager
Kelly Starnes grew up with an active childhood just a few miles south of Canton GA, graduating from Sequoyah High School in 1992. He attended Reinhardt College from 1992 – 1994 before attending Kennesaw State. Kelly fell in love with endurance sports after college and has completed five Marathons, two 70.3 Ironman events, dozens of Olympic Distance Triathlons, half- marathons and countless other events at various distances. From 2007 to 2010 Kelly coached soccer at the Cherokee Impact Soccer Club and Southern Soccer Academy from the recreational level, Academy and Select 1. He during that same time. In 2009 Kelly became a certified runner coach through Road Runners Club of America (RRCA) and has helped many client's achieve personal running and weight loss goals.