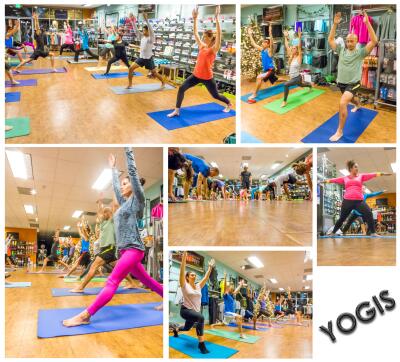 We hold Free Ashtanga Yoga classes every other week at the store. The classes are lead by Yoga Instructure Rob Rice; Owner of Detox/Retox and USATF Coach Certified.  Classes start at 7pm; please bring a Mat or Towel and Yoga Block if needed.  Any questions please feel free to contact us at 818.238.9522 or Sam@fleetfeetburbank.com.
Yoga Schedule:
April 17th - 7:00pm
May 1st - 7:00pm
May 15th - 7:00pm
May 29th - 7:00pm
Continuing on monthly, every two weeks.
"Yoga is the perfect opportunity to be curious about who you are." Jason Crandell.