This summer we announced The Power of Running To Inspire Award with Mizuno Running! Now, we're proud to display the stories of our 3 local winners who help build the incredible running community here in Burbank. We hope you'll be inspired, too!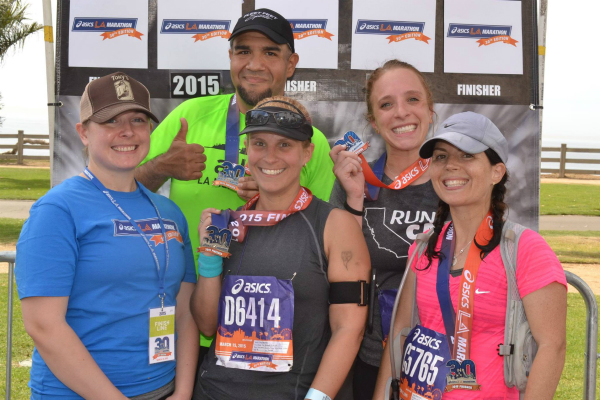 Winner (and national Fleet Feet contest nominee): Amy Reynolds (center)
Nominated by: Her running buddy, Selby Shlosberg
Why we love her: Selby describes Amy as "an amazing person and my favorite person to run with." We were most impressed by Amy's generous, thoughtful, and friendly attitude as a leader in her running community. "For example," says Selby, "she always had a sweat band around her wrist to wipe off sweat as she runs, and I always commented on how smart that was. Then for the marathon, she gave me one just like hers." We love someone who "makes every run more fun" in every way possible!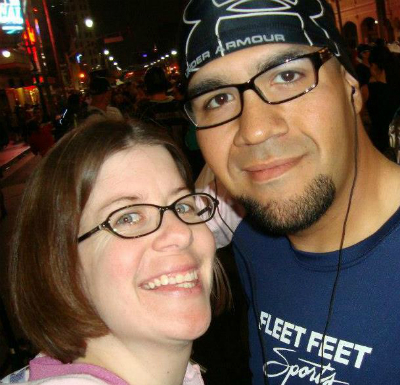 Winner: Bear Caudillo (with his wife)
Nominated by: His wife, Shancy
Why we love him: Bear's running journey has taken him from walking to running to half marathons to full marathons to obstacle courses to mentoring training groups at Fleet Feet Sports Burbank. His wife, Shancy, proudly explains how "with determination, healthy eating, and just an amazing heart, he lost over 100 lbs." Now she says, "I enjoy seeing him cross the finish line with a smile and dance...He is an inspiration to not only me but to so many others."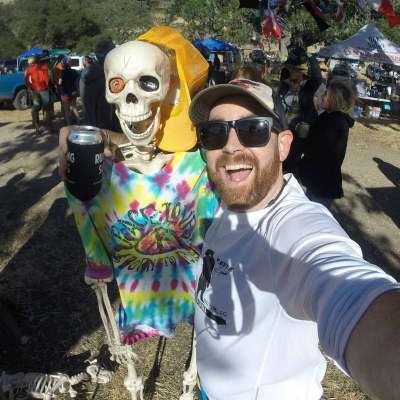 Winner: Steve McQuaide
Why we love him: A runner for 19 years and now diving into ultra marathons, Steve is an active member of the Fleet Feet Sports Burbank community. Whether it's recruiting for his training group at Pub Runs or leading the pack during the Trail Warriors Series, he spreads his passion for running. He's currently developing a site dedicated to trail running to share his experience and knowledge with others!