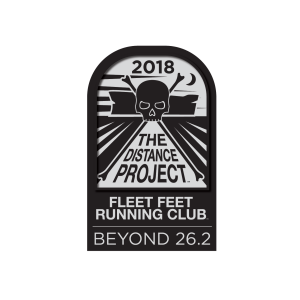 Welcome to the Distance Project 
The Distance Project is all about distance and how far you go!
Earn a Distance Project Badge by:
Attending any combination of training programs, completing 250 miles in those group runs
- and -
Completing 3 Half Marathons, or 1 Half Marathon and 1 Full Marathon in 2018
To submit for this badge you must log your miles you ran with the program on this excel spreadsheet and submit to ellen@fleetfeetbuffalo.com when you have accumulated your required miles with the group and race finishes.  Please denote on the spreadsheet what race you did and when.
Program Start: ex: Sunday, January 18th, 6:00pm
Program Fee: ex: $100 excluding race fee