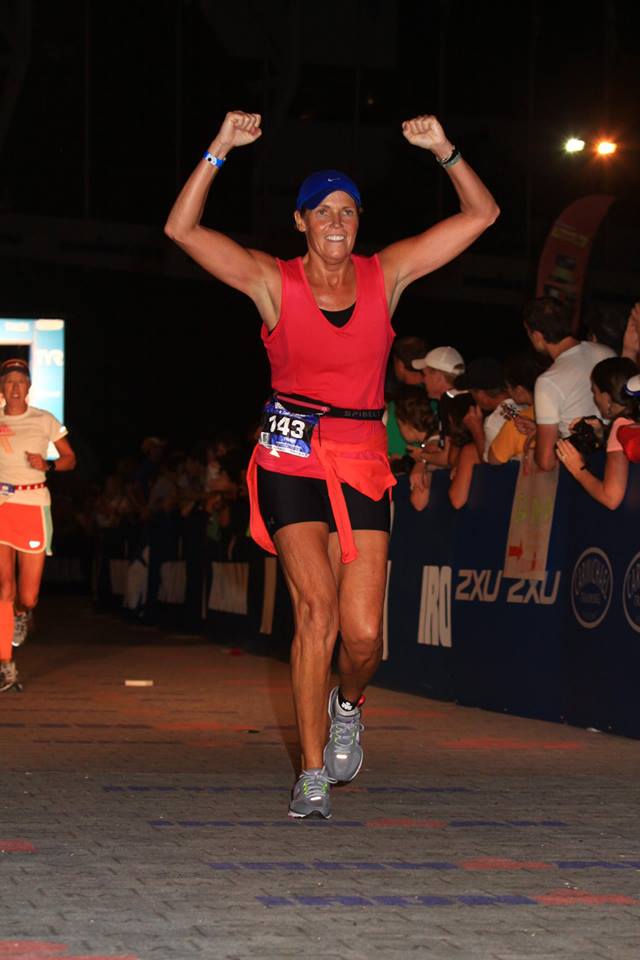 Hi. My name is Trish and I will be one of your coaches for this session. I love to talk, but usually not about myself. I am a Western NY native and currently call Elma my home; I grew up in Elma and love it here. The most important thing you can know about me is that I have been married to Tom for close to 31 years and have two grown children, Dana and Brad. I am a teacher at Iroquois Middle School and have 32 years of experience. I know you are all doing the math in your head right now. 
:)
I played many sports growing up as well as basketball in college; prior to children I coached many sports including cross country. I did not start distance running until I was in my forties. Buffalo marathon was my tenth this year and I have also completed many half marathons, two half ironmen and two full ironmen. Can you tell I love the challenge of training? I am proud of my accomplishments but will always tell you that anyone can do it if you set your mind to it. I don't take myself too seriously and I love to have a good time.
Tom and I have been pacing for Fleet Feet for several years now and we can't say enough about the program. Logging solo miles is fine but being with this group has given us lifelong friends and incredible experiences. I am super pumped to be one of your coaches and am looking forward to getting to know all of you because I would rather talk with you than about myself.

Running "Turn offs"-
Negative vibes
Losing a toenail during sandal season
Injuries 
Spectators who tell you that you are "almost there"

Running "Turn ons"-
Endorphins
Additional carbs during training
Turkey Trot with my family
Post-Race beer shared with friends; actually any post run beer shared with friends.