Fleet Feet VIRTUAL FIIT - (Fast | Intense | Interval | Training)

Fire it up and feel the burn!
Do you love UrbanFIT? Do you love to sweat? Do you love to work your whole body? Come take it virtually from the comfort of your own home or take it outdoors in your yard and give your body the workout it begs for!
For one hour on Mondays from 6-7PM - Strengthen your body with Fleet Feet virtually using zoom. Recommended for any fitness level, your coach will share new challenges for seasoned exercisers and modifications for beginners looking for quick results. Classes are kept fresh and exciting with different dynamic movements each week to ensure total body engagement. Gain endurance, strength, and an intense cardio workout over our 9 week program! Each class will end with stretching and recovery to help those muscles bounce back and to help you feel refreshed.
Fleet Feet FIIT Class takes everything your body can give for 60 minutes of heart pumping, intense, fat burning fun chased with stretching and recovery at the end of each class! With short, all-out bursts of energy, your body will go from aerobic to anaerobic where real fat burning takes place well after you leave. After your warm-up, our trainer, will take you through a series of strength building moves with high intensity interval training to burn fat without losing hard earned muscle, a win-win, and a cool down focusing on flexibility to complement your workout. Work everything from your core to your legs, arms and back and cardiovascular system. Set up a yoga mat and grab a towel, a water bottle and get ready to sweat!
Start date: Monday, September 14th
Class is capped at 95 participants
Monday Fleet Feet FIIT Class - Virtual on ZOOM - All participants must download zoom. It's FREE. We provide a weekly email with zoom link and password. Before class join using zoom link and instructors will let you into class. If you miss a class, don't worry. We will load it into youtube and send you the link each week.


Time: 6pm - 7pm
Cost: $30
Length: 9 weeks
Location: virtually online - join from your home or yard or anywhere
Class Dates: 9/14, 9/21, 9/28, 10/5, 10/12, 10/19, 10/26, 11/2, 11/9.
Class is capped at 95 participants. Plus you can get this retro Fleet Feet Phys Ed Dept Ringer Tee for $15 plus tax.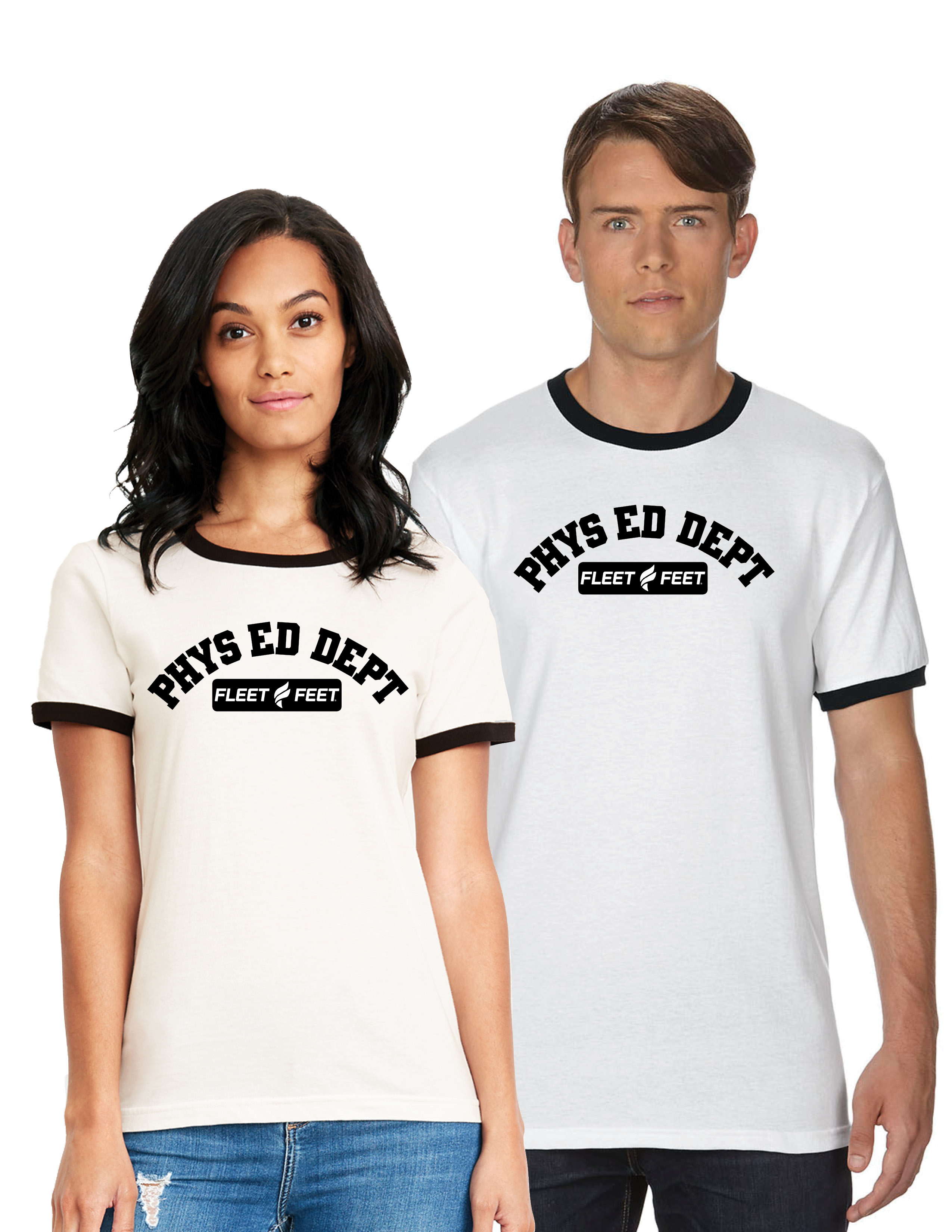 You willl want a yoga mat, towel and water bottle.
Sorry, no refunds.
For questions about FIIT Training please contact Kate HERE
Fleet Feet VIRTUAL FIIT Class More Info »
Program Start: Monday, September 14th
Program Fee: $30