New Year, New You Virtual Training 2021
After the Holidays, prepare and train virtually through the winter with the support and camaraderie of Fleet Feet! Choose from - Learn to 5K beginner or advanced, 10K beginner or advanced or Half Marathon beginner or advanced. This programming is for everyone! All training plans are flexible and designed specifically for runners or walkers.

These 12 week programs will get you race ready for any virtual events or personal training goals. All participants will receive an effective and well organized training experience with coaches, online training schedule & log, emails & videos with instructional information, virtual educational clinics, access to your virtual coaches via email or Facebook, membership to a private Facebook training group page, and accountability! Details for your workout will be laid out in your very own training log that will be emailed to you daily.
We strongly recommend that you have had prior training before entering the 10K and Half Marathon Programs before signing up and that you have access to a Facebook account. 5K beginner- no running or walking experience necessary. 5K advanced - Recommended that you can run or walk 2 miles before starting. Recommended weekly mileage for the 10K program: 6-8+ miles per week. Recommended weekly mileage for the half marathon programs: 10-12+ miles per week.
Need help selecting a training program? Contact our Training Program Coordinator Chad, chad@fleetfeetbuffalo.com
Unable to make the Info Session to Learn about the Program - we recorded it so you can see what it is about. View Info Session Here


Program start / end date - Monday, January 18th - Saturday, April 10th.
Duration - 12 weeks

Programs/descriptions:

Learn to run 5K Beginner - Learn to run No Boundaries 5K: 5K program perfect for new runners or walkers. No experience necessary.
Learn to run 5K Advanced - No Boundaries 2.0 Training: perfect for those who run or walk up to 2 miles and want to improve, but are not yet ready for longer distances. This program focuses to improve speed, endurance and performance at the 5K level.
10K Beginner - perfect for those who can run/walk between 3-4 miles, but have a hard time running further. This program will train you to run or walk a 10K.
10K Advanced - perfect for aspiring half marathoners currently running between 6-8 miler per week. This program focuses on speed, endurance and performance at the 10-12K level.
1/2 Marathon Beginner - perfect for new half marathoners on the lower end of the base mileage of 10-12 miles per week
1/2 Marathon Advanced - designed to improve performance, speed and endurance at the half marathon level Great for those on the higher end of the base mileage requirement 13-15 miles per week.

Program benefits

12 week event specific training program

Workoutlog account

Weekly live stream for q&a and runner/walker education Tuesday nights 7-8pm - these will be recorded *events calendar coming soon

Coach led videos for workout explanation / tips

Guest speakers *events calendar coming soon

Facebook page for camaraderie

Print out to track progress - color as you go

Weekly live zoom workout on Thursday nights with the coach 6-7pm

Potentially some in person workouts - Covid permitting

Motivation, support, advice and education from the coach

Special program shopping day
Pricing: $49.00 - sorry no refunds

Add on something special just for you! Choose from a cotton hoodie, crew or long sleeve or a tech t-shirt or tech long sleeve for an additional fee. See registration form for sizing and details. All clothing items will have the Fleet Feet logo and 2021 Training on the front. The color of the items is TBD. The deadline to order a shirt, crew or hoodie is Monday, January 18th.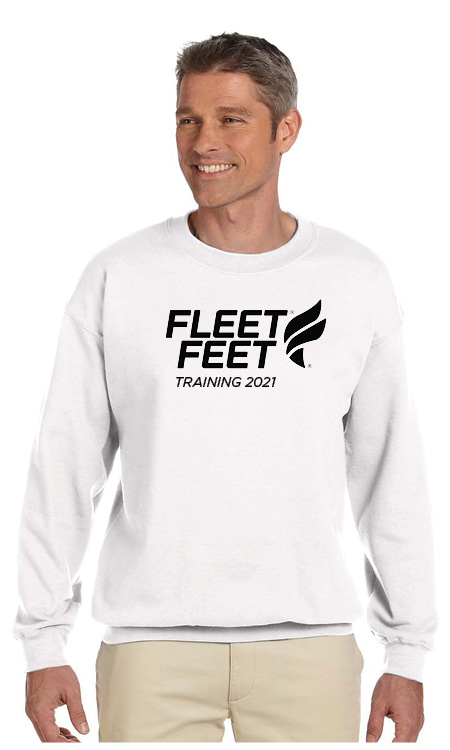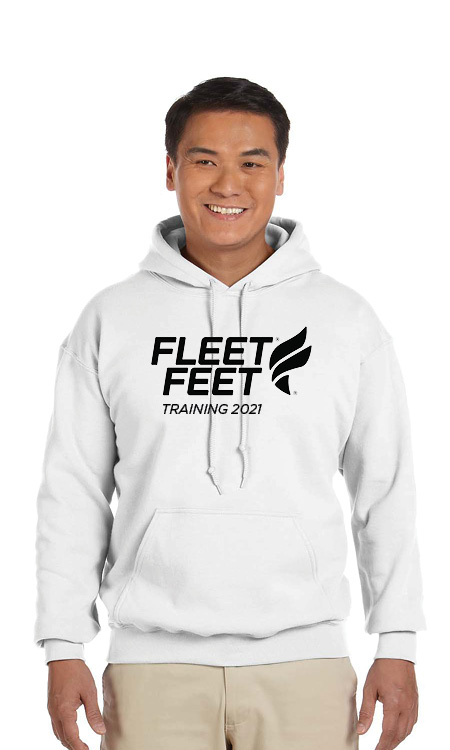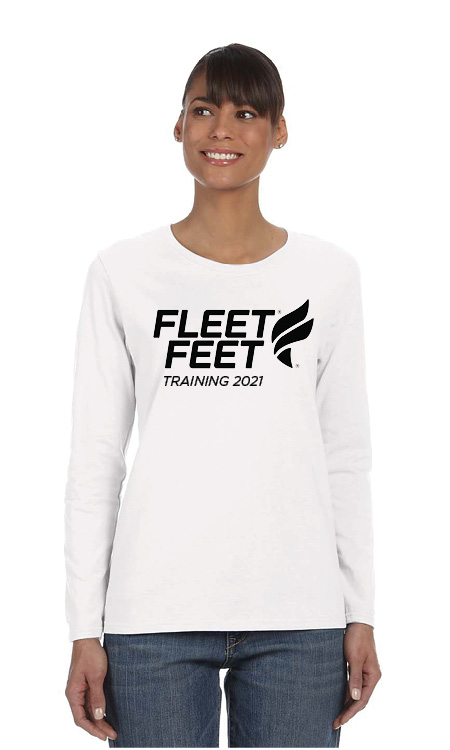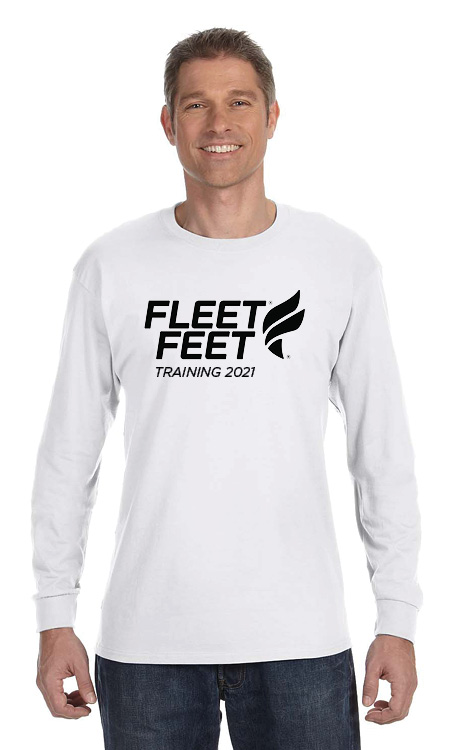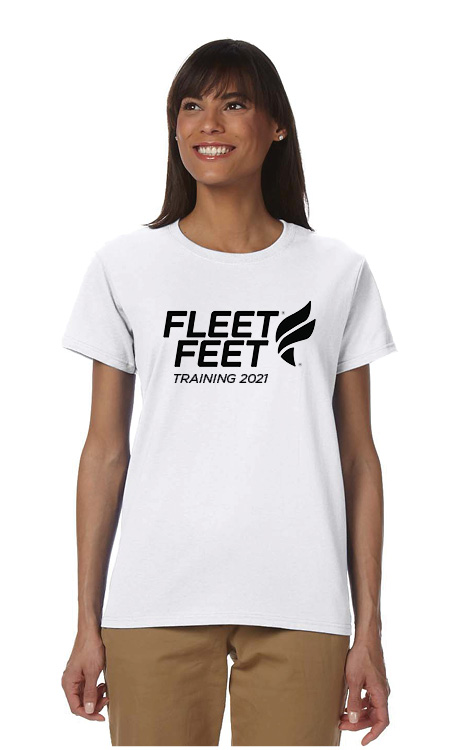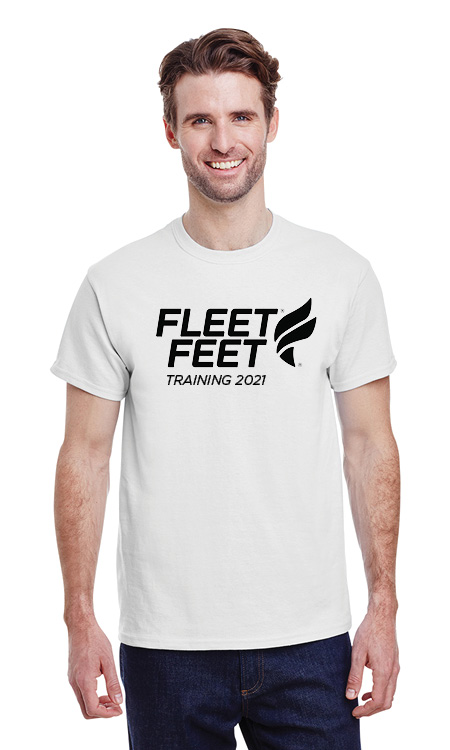 Participants will be able to download a pdf tracker to track their workouts and success
Questions contact the Training Program Coordinator Chad, chad@fleetfeetbuffalo.com
Fleet Feet Training Program 2021 More Info »
Program Start: January 18th
Program Fee: $49
Description: A Virtual Program for all levels, whether walking or running from 5K to Half Marathon