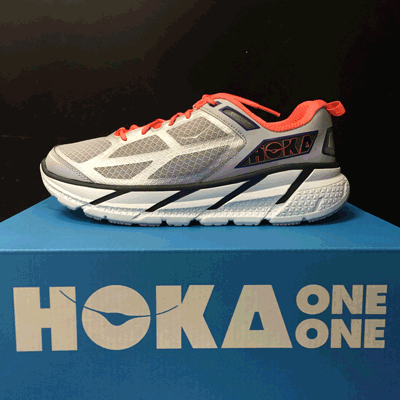 We received a large shipment of HOKA ONE ONE shoes for all the maximalist running fans in Buffalo.  Learn more about what came in below.
Cliftons
Quite possibly the smoothest-riding shoe on the market, the CLIFTON offers incredible cushioning at an almost impossibly light weight. Early-State Meta-Rocker sculpting geometry provides a fluid, efficient ride and the stripped down SpeedFrame upper leaves no extra weight for you to lug around. If you want to take the feeling of running on grass with you to the concrete jungle, look no further than the Clifton. 
Bondi 4
With an all-EVA midsole and Early-Stage Meta-Rocker, the BONDI 4 provides a smooth, cushioned ride that is revered for its balance and simplicity. While primarily designed for running on hard, man-made surfaces, the Bondi 4 has just enough traction to play on light trails.
Stinson Lites
An update to the much-loved Stinson Tarmac, the STINSON LITE features the same full oversize CMEVA midsole that provides the industry-leading protection you have come to expect from HOKA ONE ONE. With a Late-Stage Meta-Rocker geometry for a precise, nimble foot-roll and stable ride, a seamless SpeedFrame Upper, and a full-ground contact outsole, the Stinson Lite is a great option for runners looking for a highly-cushioned shoe for road-based mileage.