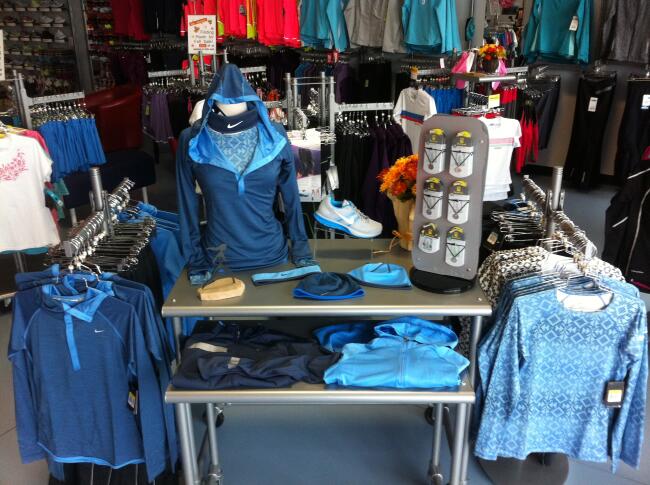 What makes our clothes different:
We believe it's our responsibility to offer our customers the best of the best in technical, stylish athletic apparel.  We have access to all of the best manufactures in the world and each season we sift our way through thousands of pieces in search of what we think is the ultimate in quality, value and style.  Those pieces end up on our walls and racks for you to shop. We consider every body-type, style, price range, fit, and performance before we decide it belongs in our store.  Our fit experts will help find you your perfect "fit."
Three reasons why our apparel is higher quality than the big box stores:
1. Regardless of fabric quality, lower-end polyester apparel is generally not cut as well, with more seams in high-wear areas. This can cause more chaffing and irritation, as well as an overall less comfortable fit.
2. If you look at the texture of high-end synthetic apparel, it has a "waffle" or "honeycomb" sort of design. This increases the surface area of the fabric in order to enhance moisture-wicking. The same amount of sweat actually has more fabric working to pull it off your skin.  Low end fabrics are flat and do not pull moisture away from the skin as well even though they are polyester.
3. The thread count of high-end polyester is much higher, just like a Balega sock compared to a cheaper sock.   This makes for a softer, more comfortable feel, as well as more durable and less likely to chafe.