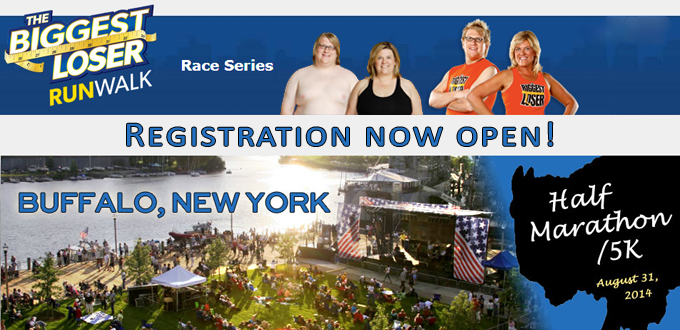 Fleet Feet Sports Buffalo is thrilled to announce that The Biggest Loser Half Marathon/5K is coming to Buffalo! Dan has been working in partnership with the Buffalo Niagara Sports Commission to make this happen for our community.

The race will be run on Sunday 8/31/14 and will bring in runners from across the area as well as former contestants. The Biggest Loser Half Marathon/5K will replace the Fleet Feet 15K-Run into Buffalo which has run on Labor Day for 7 years. 

What will not change is Fleet Feet Sports commitment to our community and Shoes on Students (SOS)! A donation from The Biggest Loser Half Marathon/5K will benefit Shoes on Students and continue to provide new training shoes for young runners in our community.

Get registered HERE.  Join the Fleet Feet Team and save $5. 
Not racing, but still want to be apart of the fun then be a volunteer.  Go HERE to help.
Need help training? Fleet Feet Sports has specially designed training programs to get you ready for the challenge of the Biggest Loser Half Marathon/5K.
Click here for the 5K Training Group
Click here for the Half Marathon Training Group