Fleet Feet Sports Buffalo is thrilled to announce that The Biggest Loser Half Marathon/5K is coming to Buffalo! Dan has been working with the Buffalo Niagara Sports Commission to make this happen for our community. The race will be run on Sunday 8/31/14 and will bring in runners from across the area as well as former contestants. The Biggest Loser Half Marathon/5K will replace the Fleet Feet 15K-Run into Buffalo which has run on Labor Day for 7 years. 

What will not change is Fleet Feet Sports commitment to our community and Shoes on Students (SOS)! A donation from The Biggest Loser Half Marathon/5K will benefit Shoes on Students and continue to provide new training shoes for young runners in our community.

Mark your calendars – 8/31/14. Visit the race website – register for the Half Marathon, the 5K and bring the kids out for the 1 mile run – run on Labor Day weekend. Watch for more details from Fleet Feet Sports on training programs to get you ready to challenge the Biggest Loser Half Marathon/5K. Please click the picture below for more information and registration details.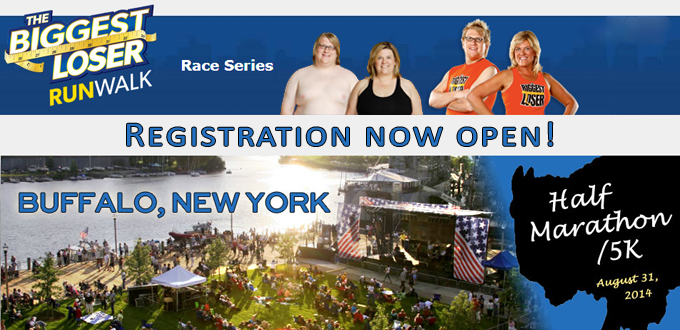 THANK YOU FOR MAKING 2013 THE BEST YEAR EVER! 
THE FLEET FEET 15K RUN INTO BUFFALO!
Results from 2013 can be found 
here
.