Prepare yourself to be amazed! Our bra wall has experienced a make over like no other. Four brand new bras and six brand new colors! What is new do you ask? Well read on to find out. 
The Maia 
 <UPDATE!>
Available in white, black, and velvet!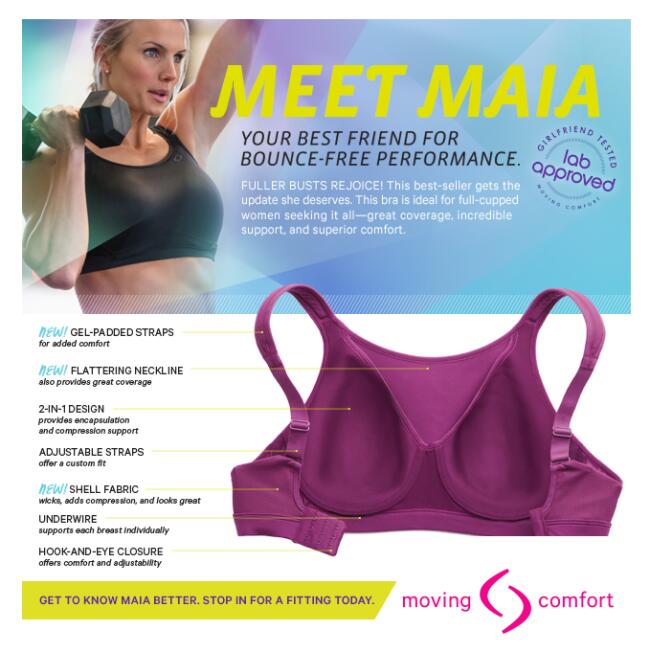 The Phoebe! <UPDATE!>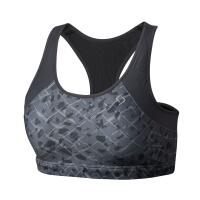 The new Phoebe makes it easy to love. For those of us just craving a great compression and simple sizing, this is the bra for you. S, M, L, and XL. Don't worry about cup and band size, just pick a size and the color you love. 
The Urban X-Over <NEW!>
Looking for something with a little more coverage, and a bit of oomph? How about some skinny straps to look cute under your favorite tank top? You have found your match with the Urban X-Over. This bra features A/B, C/D sizing and has contoured cups for a modest coverage but feminine shape. Still high impact and great support, but with a sleeker look that is more cute than sport bra. Currently available in all sizes in red/grey. 

The Juno <NEW!>
New to us but a customer favorite for years. The #2 most popular bra from Moving Comfort, the Juno is the ultimate racer back bra for the larger chested ladies. Seem-free interior molded cups and bonded straps make for even distribution of weight to relieve should pressure and fatigue. Maximum support and maximum comfort for the bigger cup women who want a racer-back style that covers, supports, and is fashionable. Currently available in D and DD sizes in white. 
There are also two new colors on our wall in your favorites. The Rebound Racer and the Fiona are now available in their fall colors!