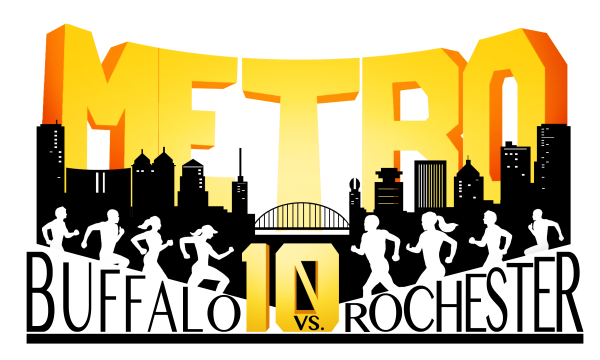 The word is out! The Buffalo vs. Rochester Metro 10 mile race has been
featured in The Buffalo News, The Rochester Democrat & Chronicle, The 
Batavia Daily News and The Runner's World Newswire. Register today to
secure your place in history and help your metropolitan area win the first
Metro 10 Cup.