Fleet Feet Sports is committed to getting Section V student-athletes FIT for track season with spikes, trainers, apparel, sports bras & more. We carry 19 different spike varieties including 12 Distance & Mid-Distance Spikes, 7 Sprint Spikes, and options for jumpers including brand new Under Armour & Hoka One One Spikes, as well as spikes from Saucony, adidas, Brooks, and New Balance. For a full detailed listing of all of our track spikes that we carry, please visit our Student Center or contact gavin@fleetfeetbuffalo.com.
Brand new on the market this year and available at Fleet Feet Sports are the Under Armour Miler Pro and Under Armour Sprint Pro. The Miler Pro boasts a lightweight and highly breathable mesh upper reinforced with Flex Gear for increased durability & superior fit, an EVA foam midsole for shock absorption, cushioning & comfort, a strong and ultra-lightweight 3/4 length Pebax® plate for flexible support where you need it most, and a 6-pin track spike construction for perfect traction to reach & maintain top speeds. The Sprint Pro has an aggressive full length Pebax® plate which is ultra-strong and lightweight for explosive starts and an 8-pin track spike construction is built to keep you on your toes for high-end speed.
                                     Under Armour Miler Pro                                      Under Armour Sprint Pro          
We are also 1 of only 36 run-specialty stores carrying these brand new Hoka One One Track Spikes, worn only by Hoka Elite Athletes like Leo Manzano and Kyle Merber. The Hoka One One Rocket MD, and Hoka One One Rocket LD! These spikes will feature an asymmetrical spike plate to propel you quickly around the turns of the track, while retaining a stable, responsive ride on the straights.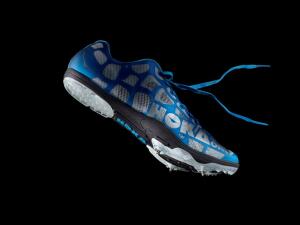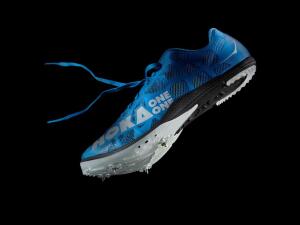 Hoka One One Rocket LD                                                 Hoka One One Rocket MD
      For more information, please contact Gavin@fleetfeetbuffalo.com