Presented By 

Natural Pain Management & Wellness 


Monday, November 9th at 7:15pm
Runners are repetitive motion athletes and throughout doing repetitive motions at work, home, or for fun, proper biomechanics are necessary to help prevent injuries. No one is perfect and it is rare to have perfect form all the time. Fun activities such as running put unneeded stress on certain areas of your body that can create what chiropractors refer to as subluxations, or joints that have an improper way of moving. As runners, you want to make sure that all of your joints are moving correctly so that the repetitive motions that we do aren't causing any unneeded stresses, wears or tears on our joints like our knees and low backs!
Presenting will be Melinda Houle, DC:
Dr. Melinda Houle is a State University of New York at Fredonia graduate where she received her Bachelors of Science in Exercise Science. During her time at Fredonia she was a member of both the Cross Country and Track & Field distance teams, which lead her to an internship with the Athletic Trainer.  Although she loved working with athletes, she wanted to pursue a career where she could work with a wider variety of patients. She decided to go on to New York Chiropractic College where she earned her Doctorate in Chiropractic in August, 2015. She has extensive training with endurance athletes, Sport Science and Human Performance, and Orthotics.
In practice, Dr. Houle utilizes techniques such as Diversified, Flexion Distraction, Drop-Table, Activator and soft tissue techniques including ConnecTx, and RockTape.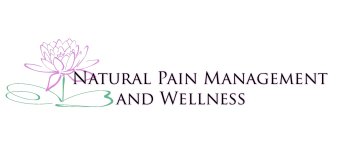 For more information about Natural Pain Management & Wellness: http://www.npmaw.com/
Questions about Medical Monday? Email julia@fleetfeetbuffalo.com