The Importance of Core Strengthening for Optimal Performance & Injury Prevention
With Amherst Orthopedic Physical Therapy, PC
Mon, April 18th at 7:15pm
You will walk away from this Medical Monday presentation with a better understanding of how your core muscles and lumbar spine functions during exercise. Learn basic anatomy and physiology, discuss common low back injuries and empower yourself with key core strengthening exercises.

ABOUT THE PRESENTER: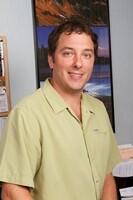 Marty Koslosky, PT. I am a 2006 Graduate of D'Youville College and have been working at Amherst Orthopedic Physical Therapy since 2008. My experience working in practice settings including orthopedics, home care, and skilled nursing/short-term rehab centers has allowed me to work with a wide range of patient injuries and disabilities. I am an APTA credentialed clinical instructor and an adjunct faculty member at D'Youville College, Daemen College and SUNY at Buffalo. My continuing education has focused on diagnosis and manual therapy techniques of the neck and back, orthopedic and sports related injuries of the lower extremities, and functional approach to exercise. I also conduct workplace ergonomic evaluations and industrial workplace safety programs. Outside of my career, I enjoy time with my wife and children as well as summer 5Ks, triathlon, golfing, skiing, hiking and mountaineering.