Chiropractic Can Help With That?
With Balanced Living Chiropractic Wellness
Mon, April 25th at 7:15pm
After a nice spring Monday Funday Workout, discover the many ways chiropractic care can benefit you. There are a variety of things it can improve upon, such as shin splints, hip problems, injury prevention, lower back, feet, ankles, and knee problems. 
ABOUT THE PRESENTER: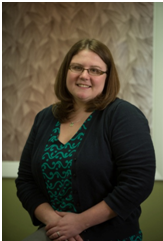 Dr. Katelyn Niemiec-Klimek is a Doctor of Chiropractic Care at Balanced Living Chiropractic Wellness.  Balanced Living Chiropractic Wellness, located at 2140 Eggert Road in Amherst, has been providing quality care to the WNY community since 2002.  Dr. Niemiec-Klimek is inspired by being involved with clients of all ages and helping them achieve higher levels of health with Chiropractic care.  "Regardless of your age or condition, a better working spine is good for your health".  She would love to expand her client base and promote her knowledge about chiropractic to the general public.