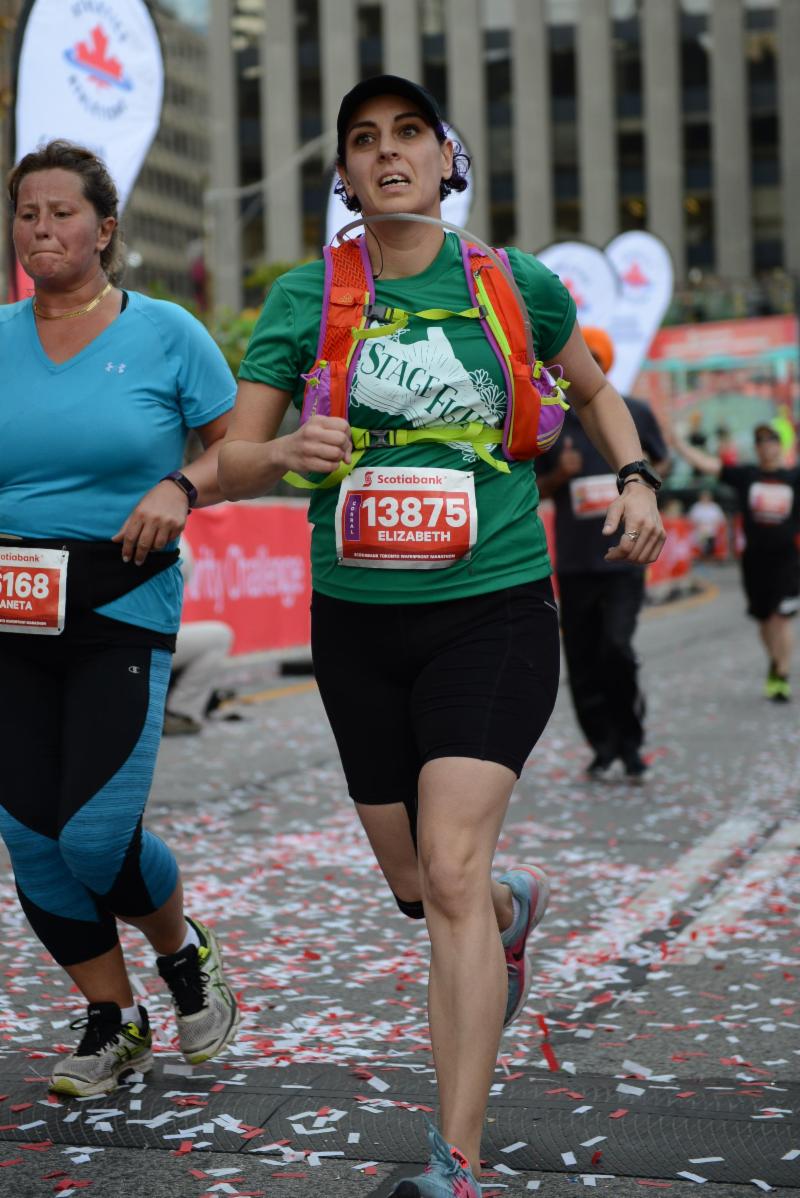 Sometimes I think running saved my life. Does that seem dramatic? Maybe. Allow me to explain.
About 4 years ago I was living a very different life, I was tossed between a variety of part time and temporary jobs that left me with little time to put into my own health and well being. Worse yet, I was beginning to develop a heart condition and my resting heart rate was about 100. RED FLAG! I realized I wasn't getting any younger - and decided it was time for a change; and then as if on cue, a friend of mine starting telling me about Fleet Feet's Learn to Run program.
I signed up with the next session and I've never looked back.  Over the years I've managed to run a variety of 5Ks, 10Ks, 10milers and a number of long distance relays. Now, that doesn't mean it's been easy. I suffered many set backs and injuries in my path, but with the support of what I call my 'running family' I kept pushing, kept working and last fall I even did what once seemed impossible; I ran my first half marathon!
As someone who once couldn't run around the block, I know what it is to struggle with your workouts but if I can do it, so can you! It's just like Shel Silverstein said: 
"Listen to the mustn'ts, child. Listen to the don'ts. Listen to the shouldn'ts, the impossibles, the won'ts. Listen to the never haves, then listen close to me... Anything can happen, child. Anything can be."
-Lizz Switzer, No Boundaries Learn to Run