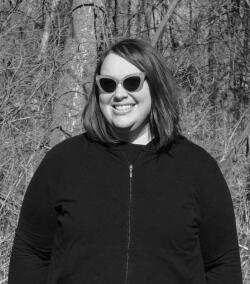 I'm not really sure why, but I have always wanted to be a runner. It's funny because I am one of the most unathletic people I know, yet something has always appealed to me about the sport. I ran cross-country for one season in high school (30 years ago!), but didn't stick with it.
In 2008, when I was in the process of trying to lose a lot of weight (again). I decided to try to Couch to 5K program on my own, and successfully completed it, quite slowly. I even ran in my first and only race, the Run in the Mist in Niagara Falls, the same year. Sure enough, I brought up the rear and came in last, and my time was close to an hour – I think the official chip time was around 50 minutes and change. It didn't matter how slow I was, though. I was thrilled to have finished without stopping to walk one time. Almost immediately after I resolved to move ahead to longer distances, but life got in the way and I stopped running a couple months later.  Running came in fits and starts with C25K several times since, but it never stuck. I gained and lost weight again and again, too.
In May 2014, I was at my heaviest weight ever and resolved to really do something about it. I have been making changes gradually since and several things have happened: I've lost 80 pounds, I started running again on my own (with the C25K app in my pocket), and most importantly, I joined the No Boundaries 5K program. It was my hope to learn from people with running experience and get more guidance than what I was getting just reading articles in magazines or on the internet. I was a little afraid about running with a group of people – but what gave me the most trepidation upon starting has turned out to be the thing that has given me the most joy and confidence! I just love the camaraderie of the group and that there of folks of all ages, shapes, and sizes out there doing it. It's the group that gets me through those hard runs, and when I am on my own, the voices and words of the coaches and mentors resonate in my head when I think I want to give up. I'm proud to say that I never do give up.
I'm really looking forward to graduation and fully running my second race, the Cinco de Mayo – maybe even hitting my goal time of 45 minutes. Following that, I'll be signing up for the Running with the Rapids 5K in Niagara Falls a couple weeks later… and then? More NoBo, please! My plan is to continue on until I've reached marathon status, and I know that with the help of all my friends in the program I'll be able to do it one day.