We are starting to compile reviews of our products by our staff as well as our customers.  We welcome your honest opinion - please contact julie@fleetfeetbloomington.com if you are interested in submitting a review to be published here.
CW-X Pro Shorts - $80
Review by Karin Watts on 6/9/14
The CW-X Pro Shorts are great for running/walking with any type of muscular thigh issue. I started wearing the Pro Short because I have an issue with my abductor muscle and the tape adhesive irritates my skin. The shorts fit really tight, so they can be hard to get on, but once you do, they are great for supporting the muscles. You can also wear them after a long run for recovery.
Superfeet - Mens Dress Delux 3/4 Insoles - $20
Review by Justin Miller on 2/21/14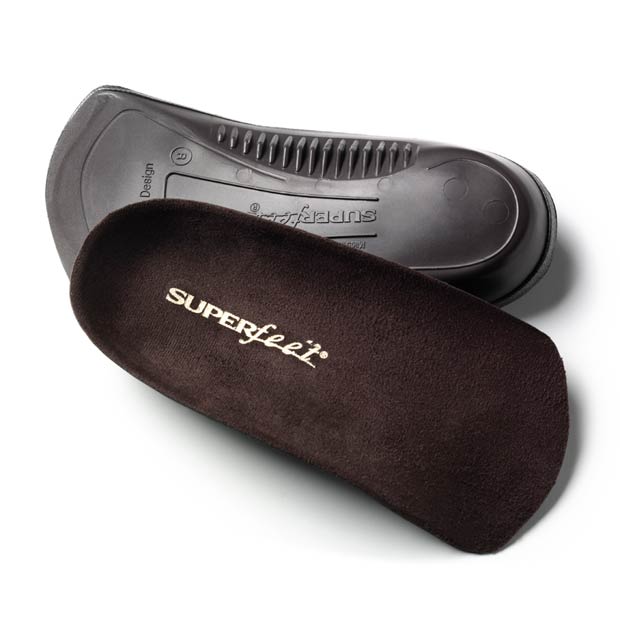 Recently I stopped in Fleet Feet to speak with someone about inserts for my running shoes.  It was during my work day so I was wearing business attire including less than comfortable dress shoes that I spend 8-10 hours in everyday.  The owner Julie noticed this and recommended that I try out the Superfeet Delux dress shoe inserts.  I noticed an amazing difference immediately.  These inserts are game changers.  For me personally it wasn't necessarily my feet that were affected by dress shoes as much as it was my lower back.  I have been using the Superfeet for some time now and I can't imagine going without them.  Not all of us get to wear running shoes to work but this may be the next best thing!
Moving Comfort - Urban Gym Capri - $60
Review by Raegan Rinchiuso on 2/8/14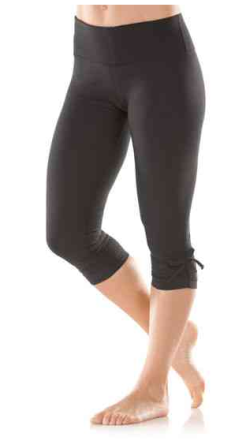 When it comes to finding the perfect pair of running tights, I am like Goldilocks. This pair is too low-waisted. That pair is too long (or too short). This pair is too unflattering. If you are a female, you know the drill.
That's why I was so excited to discover the Urban Gym Capri by Moving Comfort. I like to run in capris pretty much yearlong so I need a quality pair and these did not disappoint. The first thing I noticed is that the fit is structured with a woman's body, and her curves, in mind. Unlike many other active apparel manufacturers, Moving Comfort only makes clothing for women. This means they are focused on what works for our bodies.
The wide waistband is super comfortable. It stays in place and does not roll. Anyone, like me, that can "pinch an inch" around their waist knows how important this is! Additionally, the wide waistband camouflages those minor imperfections. And let's face it, when you're wearing spandex there's not a whole lot you can hide so this is a welcome feature. A nifty added bonus is the hidden waistband pocket - big enough to hold an ID, some cash or a key.
I'm fairly particular on how different fabrics feel against my skin. This is another area where the Urban Gym capri excels. The fabric is uber-soft. It's moisture-wicking and has 50 UPF protection. During this winter, it may seems like we'll never see the sun again but summer will be here before we know it and that sun protection will come in handy.
There are a couple other bonus features to these capris. The adjustable drawcord on the bottom of the legs make it possible to adjust the length. Not all women are the same height and this makes it just a little easier to get the fit you need. Another favorite feature is the chafe-free flatlock seams. Anyone who has experienced mid-workout chafing knows it's something they never want to experience again. And if you've never experienced it...trust me on this.
Probably my favorite thing about the Urban Gym Capri plays to my vanity. Now normally I'm a hot mess when I work out. Literally. I'm hot and sweaty and a mess. So there's not a lot to be vain about. But I've had several compliments on how I look in the Urban Gym Capri. I'm still hot and sweaty but at least I'm a little more stylish.
It has taken years of searching but this Goldilocks has finally found her "just right" running tight!