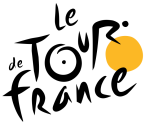 Tour de France / Tour de BloNo

Are you looking for a fun challenge for the next 3 weeks? The Tour de France starts on July 5. We challenge you to run/walk in minutes what these world class cyclists will ride in kilometers! That's a pretty tall order, so we'll move the decimal point over a tad to keep it fair. Stage 1 is 190.5 kilometers, you need to run 19.05 minutes (or more). Think you can do it?

Stop in the store to pick up a tally sheet anytime during the next week. Participants who complete a minimum of 10 runs and post at least 5 watch/phone pictures showing minutes covered to the event page will be eligible to win! Those who complete ALL stages will automatically be entered to win. Anyone who completes a run without moving the decimal point (i.e. runs 190.5 minutes) and posts a watch picture to the event page will be entered into the drawing TWICE.

Five winners will be chosen for some fun swag and one lucky person will win a $25 store gift card. Completed tally sheets must be turned in to the store by July 30. Winners announced August 1.

Contact julie@fleetfeetbloomington.com with any questions.