Need gifts for a special occasion? A birthday? Just because you miss your running buddy? We're here to help! We've put together several gear bundles that can be picked up curbside or delivered locally.  Buy one for yourself or buy one for someone you're thinking about because we could all use a little extra JOY right now! These bundles are a sweet deal - you save 20% off by bundling!
Quantities are limited but we'll add more bundles as these sell out. No substitutions please. Prices shown do not include tax. Call the store at 309-808-3220 to purchase.
Bundle 1: Fuel the Run - Includes various gels, chews, waffles, and bars to help you fuel the run. The perfect bundle to sample some new types and flavors of nutrition for the run. $35 value for $28!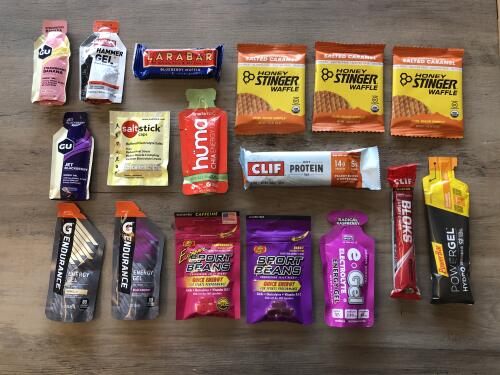 Bundle 2: Pretty in Pink - Includes one Sweaty Band, I Wanna Sax You Up Goodrs, Feetures Max Cushion socks (specify size), Body Glide Her, and 3 Honey Stinger Waffles. $71 value for $57! SOLD OUT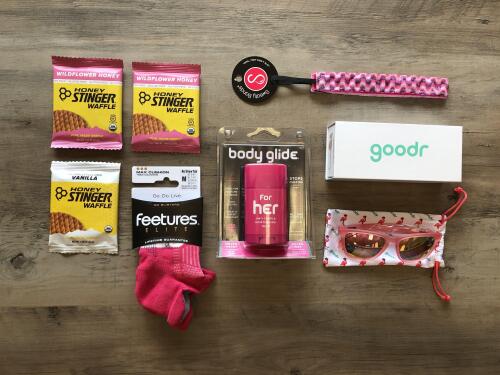 Bundle 3: Ready, Set, Run! - Includes a 25 oz. Little Shot Nathan bottle, Nuun Sport drink tabs, snack bars, bib boards and a Spi Belt to carry all your essentials. $70 value for $56!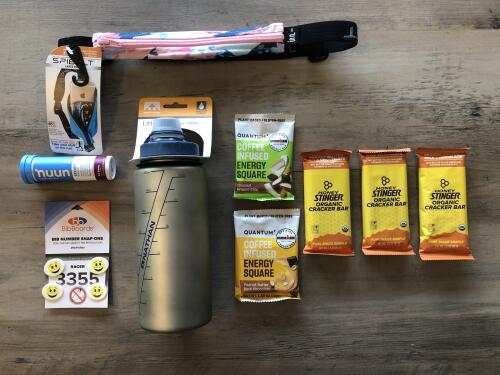 Bundle 4: Be Awesome and Run Happy - Includes your choice of one Brooks Run Happy Tee (specify style and size) and a "Be Awesome" Momentum bracelet. $53 value for $43! SOLD OUT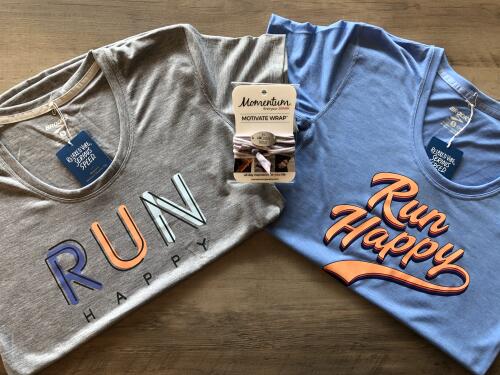 Bundle 5: The Coffee Lover - Includes a FF coffee mug,  2 Espresso Love GU, 2 Cold Brew Coffee GU Roctane, and a Fleet Feet Miir thermo tumbler. $43 value for $35!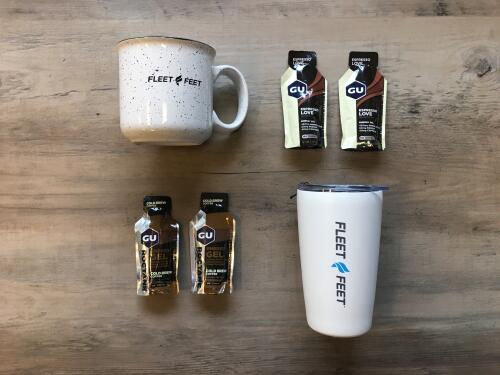 Bundle 6: Stay Clean and Dry bundle - Includes an Orange Mud seat cover (specify color), Defunkify, and Sofsole shoe waterproofer. $57 value for $46!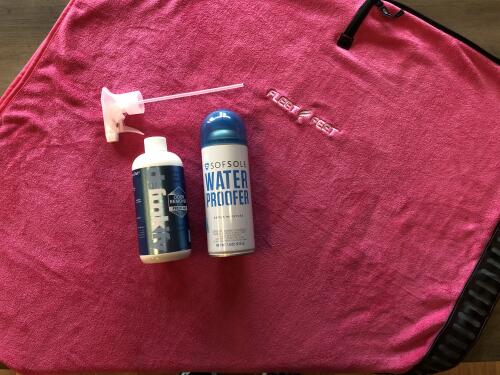 Bundle 7: Reflect, Refresh and Recharge - Includes Safety Skin reflective skin spread, Limited Edition Balega Hidden Comfort socks (specify size), 3 Gu gels, Power Shower wipes, and a Fleet Feet Bloomington magnet. $46 value for $37!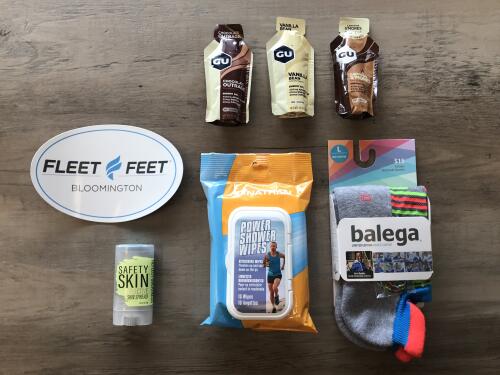 Bundle 8: Black & Grey From Your Head to Your Hands - Includes a BondiBand headband, Buff, Mizuno gloves, and a pair of "Going to Valhalla....Witness!" Goodrs. $80 value $64! SOLD OUT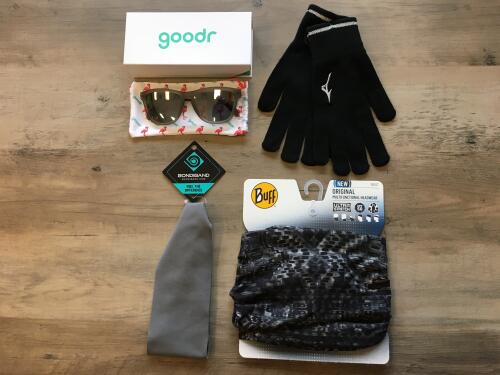 Bundle 9: Hydrate! - Includes 15.5 oz. Skratch Hydration Drink Mix with passion fruit, 3 Gu Roctane single serve energy drink mix and a Nathan Chroma Steel bottle to mix them in. $49 value for $39!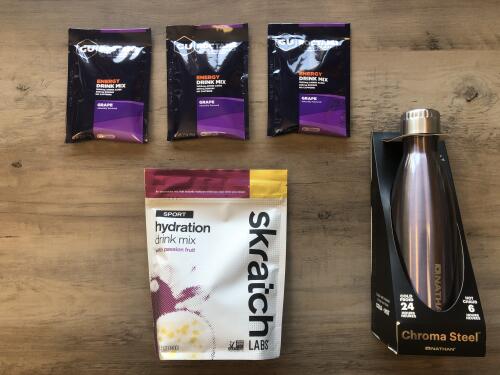 Bundle 10: Kids Gotta Run, Too! - Includes size small orange Mini Miler tech shirt, one pair of Balega Kids socks, Lock Laces, and Sneaker Balls $33 value for $27!