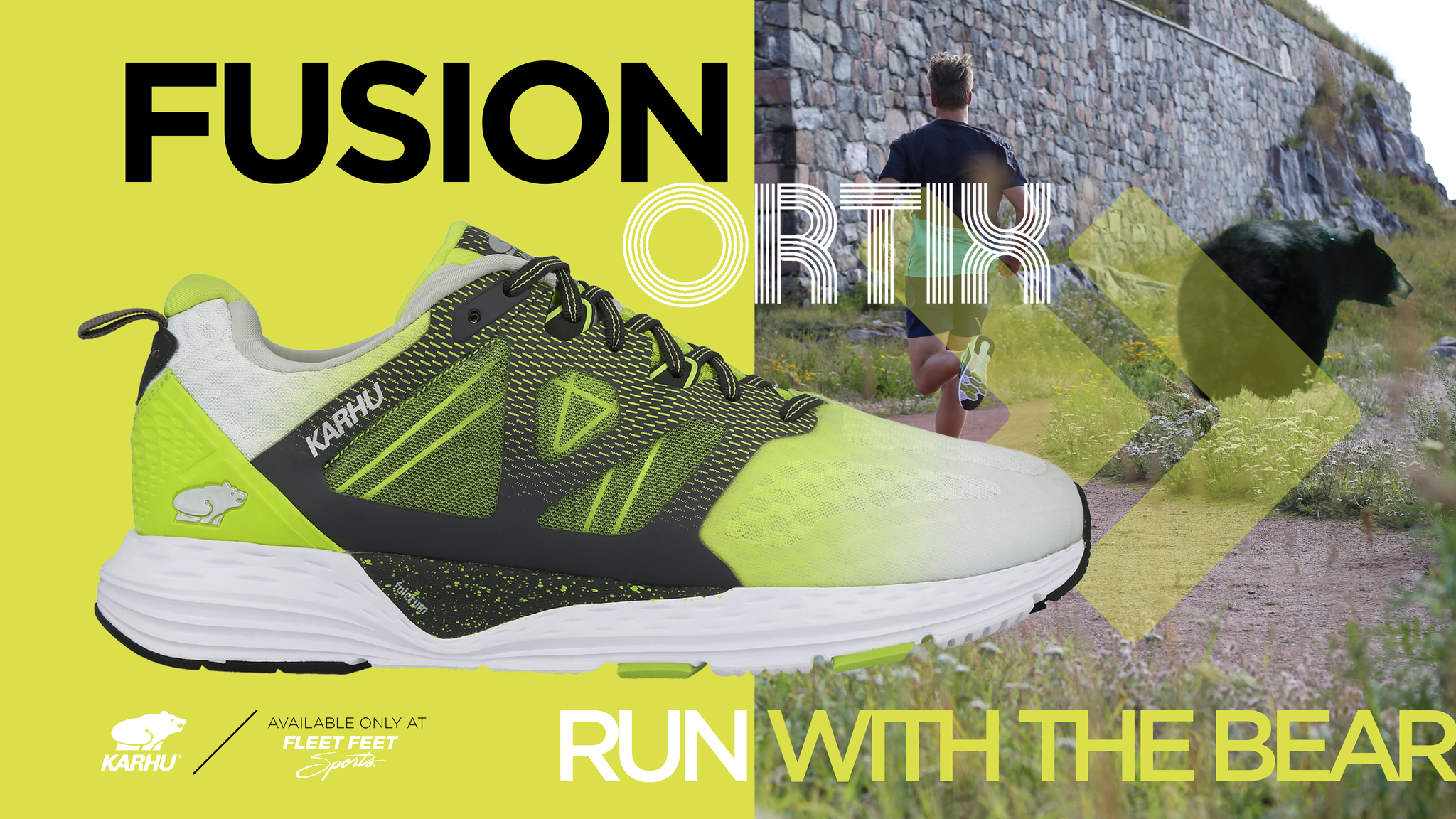 Introducing the first shoe that was built, top to bottom, in collaboration with Fleet Feet.  We wanted to bring you a smooth and comfortable ride with a secure fit.  The Fusion Ortix is designed with Maximum Rolling Effect — to keep you moving forward.
Fit: The Fusion has a structural feature, the M-lace, that provides a secure fit around the midfoot.
Cushion: A layer TPU is used under the sock liner to provide a soft step-in feel. 
Ride: Deep grooves, exposed foam, and blown rubber were applied to the midsole to increase flexibility and reduce the weight of the shoes - allowing for a smooth, comfortable ride.
It's time to run with the bear. Available only at Fleet Feet Sports.