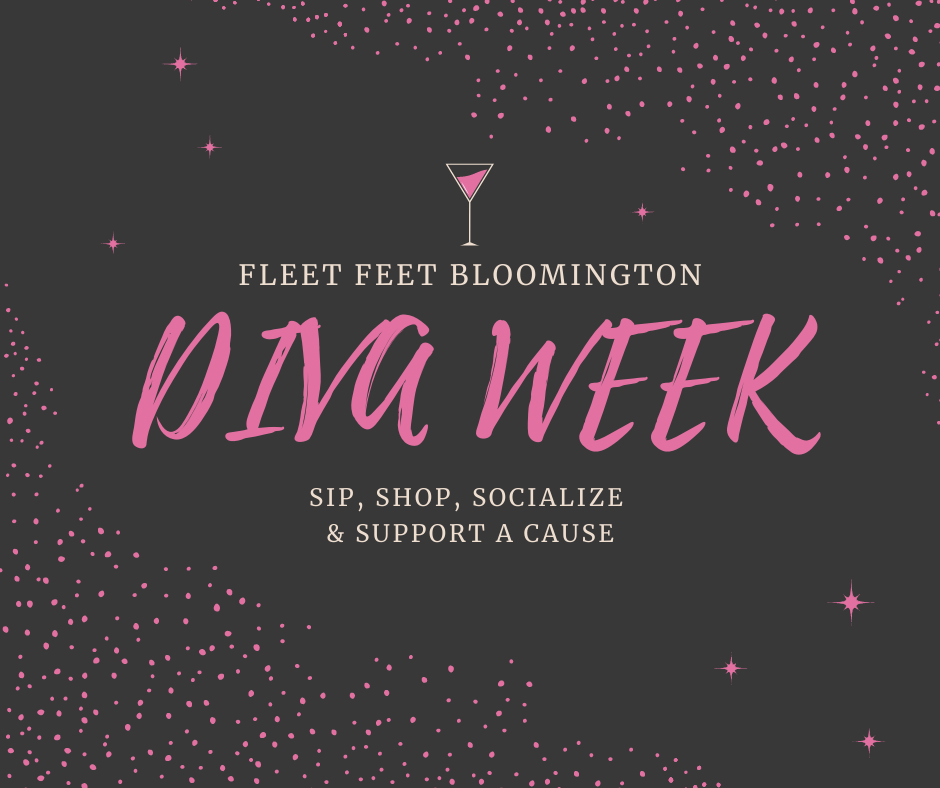 October 19 - 23, 2020 • 5:00 pm - 7:00 pm
At Fleet Feet Bloomington we believe in women. We believe women have the power to be healthy, strong, independent and active. And we believe these women are deserving of celebration! In the past we've limited our revelry to just one night, but because it's 2020 we think we all deserve a WEEK of cocktails and camraderie. In addition - this is our annual charity event to raise money for the Community Cancer Center. Don't forget to bring cash or your checkbook for our raffle as well as to make your annual donation to this fantastic community organization. This year Fleet Feet Bloomington with match all donations - so let's make 2020 one for the record books for a good reason.
What you can expect all week long:
Happy Hour every day from 5:00 pm - 7:00 pm with a special Diva Deal
Special in-store discount on Limited Edition Mizuno #ProjectZero footwear and apparel to support the Breast Cancer Research Foundation
Free gift with purchase of ProjectZero shoes
Limited edition Diva Week shirts (while supplies last)
$5 raffle tickets to win a beautiful necklace/earring set courtesy of Bremer Jewelry
Special Daily Diva Deal during happy hour

Monday: All clearance tanks, shorts and short sleeved shirts: 50% off
Tuesday: Buy one, get one 50% off sports bras
Wednesday: Free Diva Sweaty Band with purchase of a Diva shirt (while supplies last)
Thursday: Buy three get one free Grit & Grace Balega socks
Friday: 15% off all new fall and winter apparel (excluding On apparel)
Masks are required at all times while in the store. Stay up to date all week long in our Fleet Feet Divas Facebook group.